We came across this machine in a mall. It's the first time in my life to witness such a vending machine. Cool.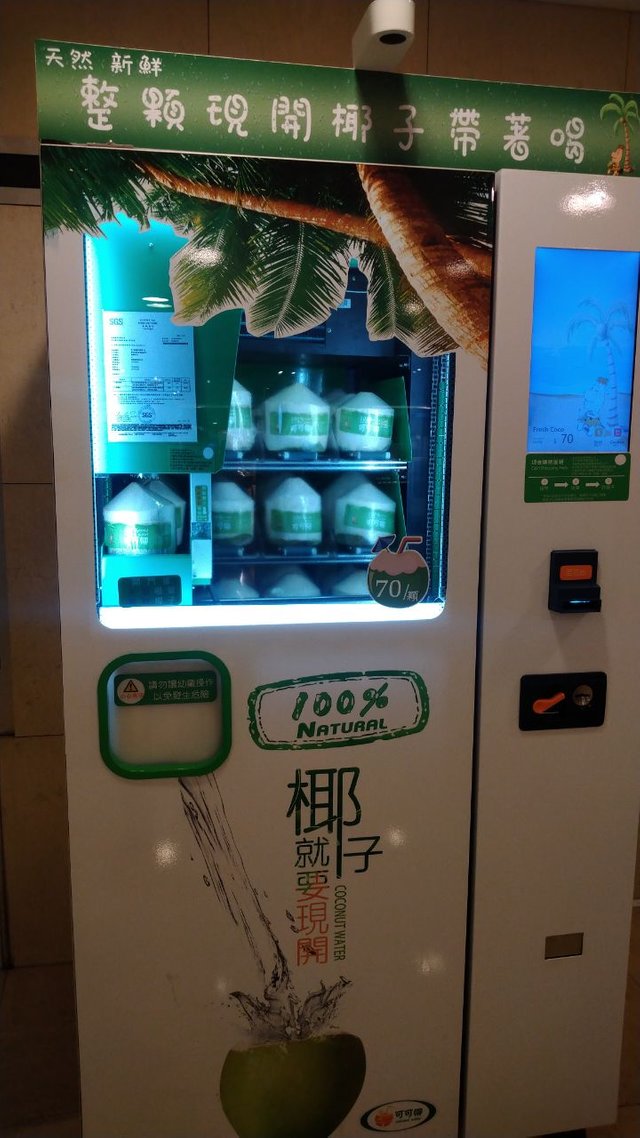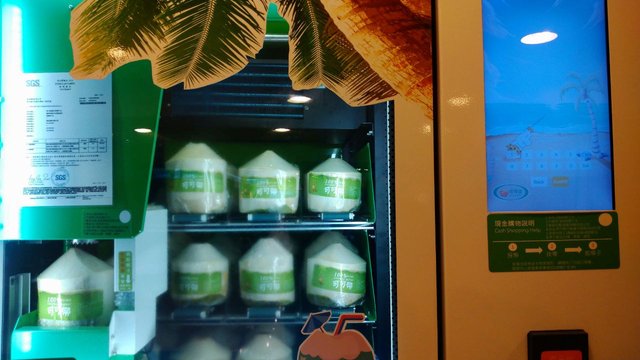 Accept only cash and coupon. Kind of limited options, given there exist so many kinds of third party payment methods... $70 NTD /e.a. is not expensive really...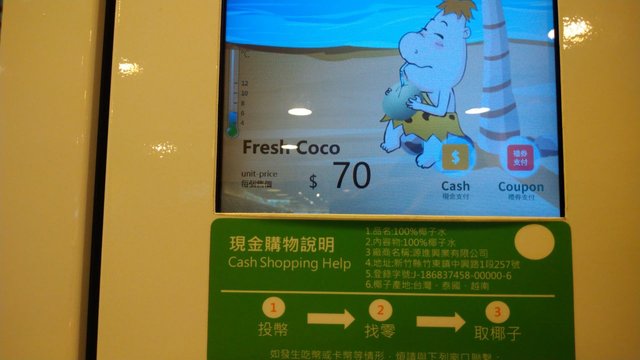 So we bought one. See the sharp teeth processing (to punch a hole for the straw)?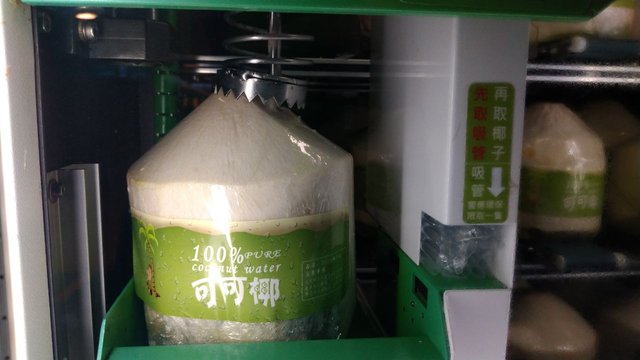 viola! a fresh coconut with a hole punched, ready for quenching your thirst. Nice!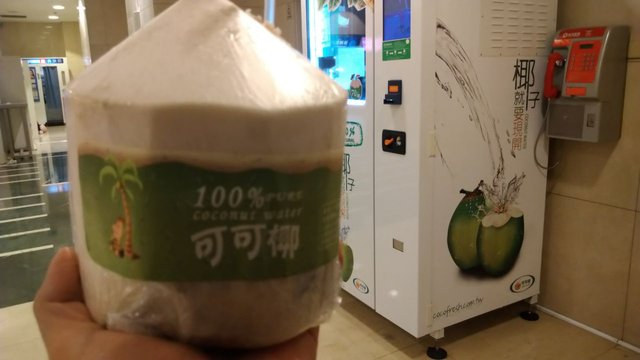 Proof of Freshness - that's what this machine sells. lol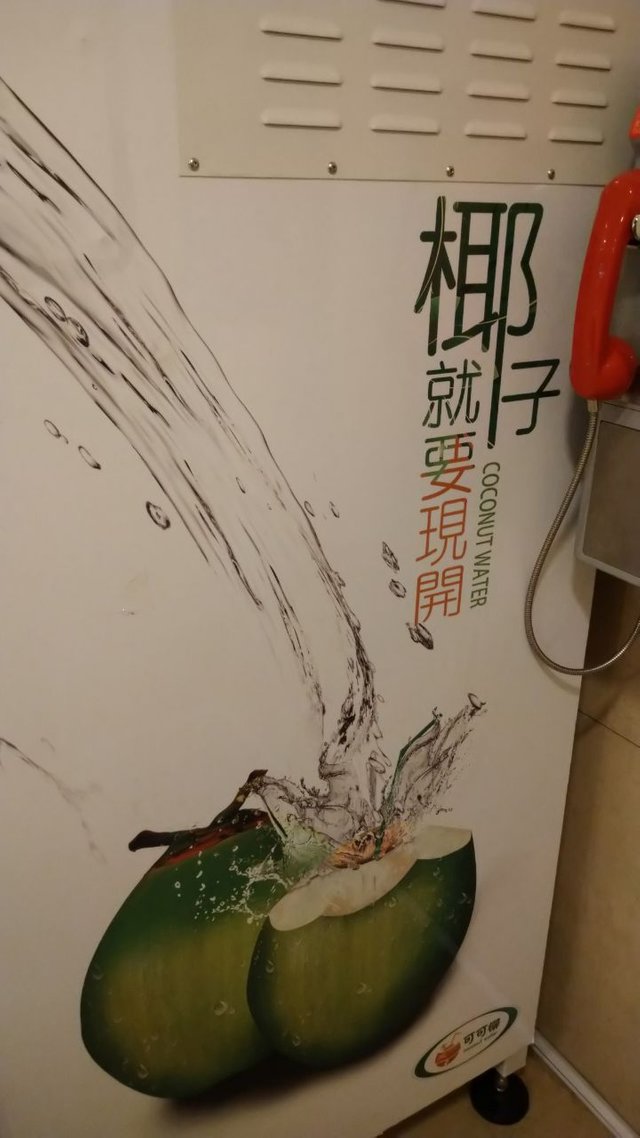 我們在百貨公司遇到這一台新鮮椰子水販賣機,真的是保證新鮮哪,整顆椰子就在你眼前!生平第一次看見這種機器(頂多看過賣柳丁原汁的機器,也是挺酷的)。所以,我就買了一顆來喝喝,才70台幣,算是非常便宜的。機器會自動打個洞,讓你可以插吸管進去,確實很新鮮清涼好喝哪!^_^