Sometimes what we see in movies or a video, you might find it difficult to differentiate between a martial expert moves and someone who trains for the scene. When a person is a practitioner, meaning, he does what he says and knows about it, you can feel the difference.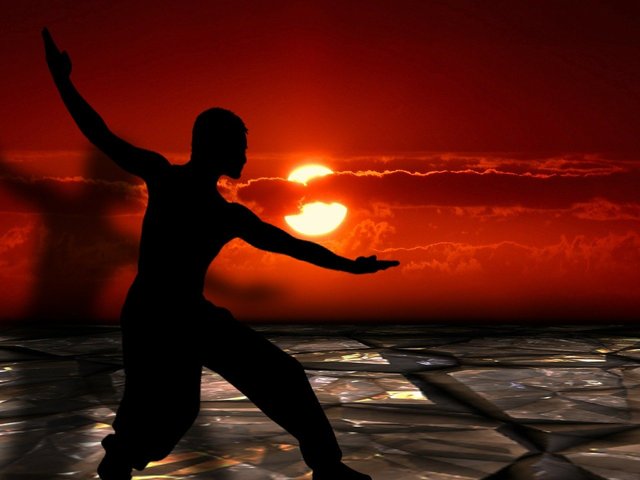 When you see someone's moves in martial arts, if he practices martial arts, his body movement, strike, and defense are different and powerful. The way he does things that comes from his background and training. Seeing someone's fighting stance, you can tell his background in martial arts.
Someone who does not learn martial arts, you cannot see those things even if he tries to do that same thing. When we watch movies, sometimes actors and actresses are trained to make some moves on camera. You can see the difference if they do not have a martial art background.
That is the reason you see the difference in Jet Li's movies. You will find smartness even when he fights. Do you like to watch martial arts action movies? Please feel free to leave your comment below.
People have different reasons for learning martial arts. It could be for learning self defense, sports, acting on movies, staying healthy, and fit. Before learning martial arts, it is better to figure out why you are learning martial arts. Maybe you watch Bruce Lee's movies, and you think it is cool to learn martial arts. Or, you want to impress some girls, I don't know.
Your why inspire you and keep you motivated to learn martial arts. It also helps you choose martial art that you should learn. I'm telling you that if you think you will do a three or six-month course and you will learn everything; this is not going to happen.
You can learn some basics. To learn it very well, you need to spend a lot of time and have the mindset to move forward and keep learning step by step. Please feel free to express your thoughts in the comment section.
Thank you so much for reading this post so far. If you like martial arts and want to learn more about martial arts and self defense, I recommend reading some of my recent posts.
Kerambit Strike and Defense - Self Defense Tips
How To Set Up A Tire - Filipino Martial Arts
Self Defense Techniques Part 1 - Grabbed By The Ponytail
Self Defense Situation - What Do You Do? - Part 29: Jiu-Jitsu for Women Self-Defense
Stick Fighting and Blocking In Filipino Martial Arts - Self Defense Tips
Self Defense Situation - What Do You Do? - Part 28
Can You Hit The Attacker With That? - Self Defense
Walking Backwards For Self Defense - Does it work?
Stay safe. Always be happy!
Follow me on Twitter