Round 4 starts now! Near the end of this post you will find the qualifications to keep your project in the ULTIMATE BANANZA for another week, which you will definitely want to do - each week there will be bonuses, rewards and opportunities, and the longer your favorite projects stay in the better it will be for them!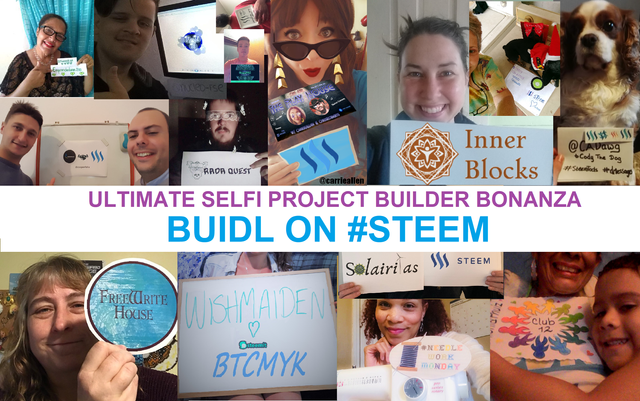 The Ultimate Selfi Project Builder Bananza!
*Weekly Prizes for qualifying participants; Giant Prize pool for the groups that go all the way!
---
11 projects continue in the search for grand prize pool, and have shown success this week by way of being supported by a user selfi w/ LOGO + 'Built on STEEM'. They are:
@mykos - 'BTCMYK', @cooperfelix, @nucleo-fse, @ecoinstats - 'Income Token', @innerblocks, @club12, @freewritehouse, @radiosteemit, @needleworkmonday, @solairitas and @heyhaveyamet.
Congratulations to the above listed projects, you may now complete the challenge listed below for Round 4!
Several projects are due to be cut! I have been allowing projects until Monday to jump in, but this will be the last week I will do so. This contest is, from now on:
Friday to Friday
so don't forget, and follow along. I will be stepping down my attempts to contact each participant individually. My concession here, and I will start trying to publicize better, is that each week will be open to the entire platform to earn weekly prizes. Only projects who have never missed a week will be eligible for the Grand Prize Pool.
WEEKLY PRIZES!
---
This section is open to all participants, even if they are not on the list to compete for the grand prize!
---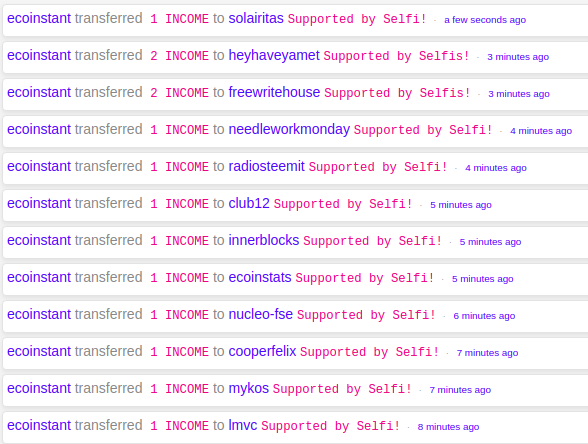 Starting with all of the projects that succeeded this week, on time; they have been given an INCOME token, double points for those that had more than one selfi in support of them. Congratulations to the following:
@lmvc, @mykos - 'BTCMYK', @cooperfelix, @nucleo-fse, @ecoinstats - 'Income Token', @innerblocks, @club12, @freewritehouse, @radiosteemit, @needleworkmonday, @solairitas and @heyhaveyamet
These prizes come from my personal stash of INCOME, which is an entertainment token, because laws. It is designed to pay out its entertaining dividends as SBI units, and simply holding or hodling INCOME is enough to get entered in 5 daily SBI draws. Buy some here or earn by participating weekly!
---
Participant BONUS rewards
This week, a bonus was achieved if qualifying SELFIs also included multiple people! Let's see the winners!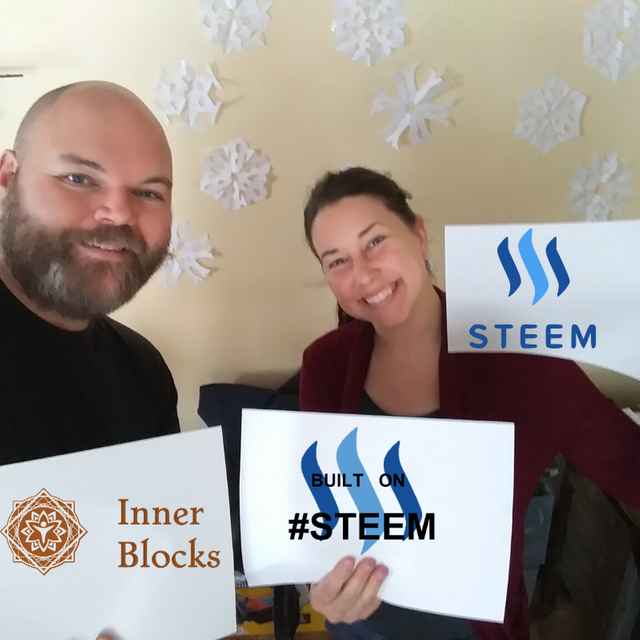 @freedomtowrite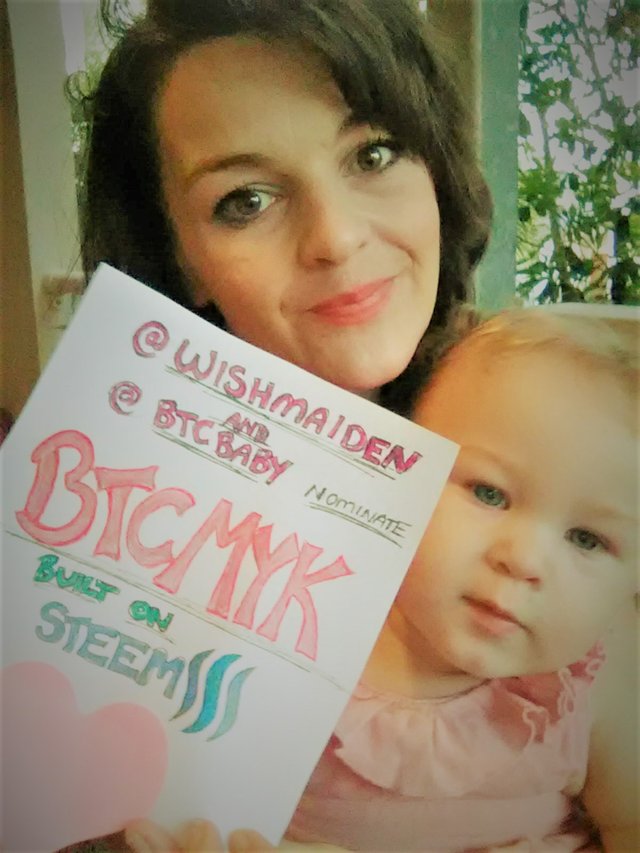 @wishmaiden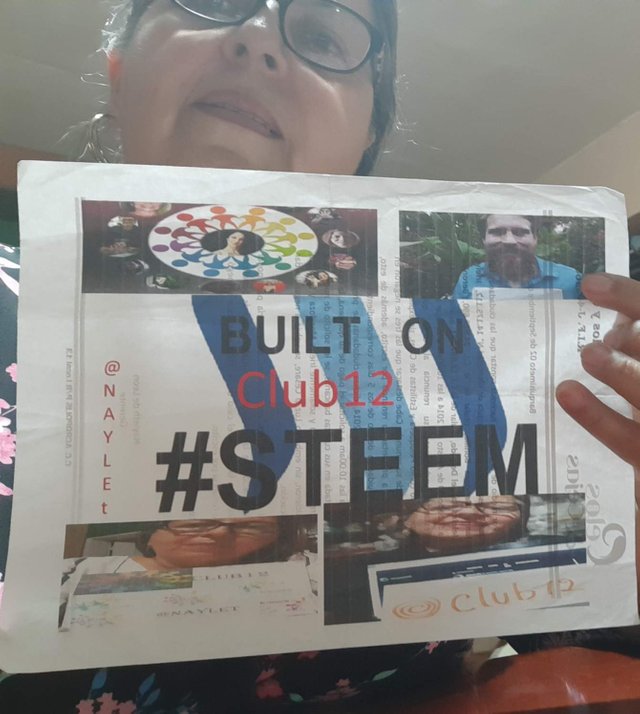 @naylet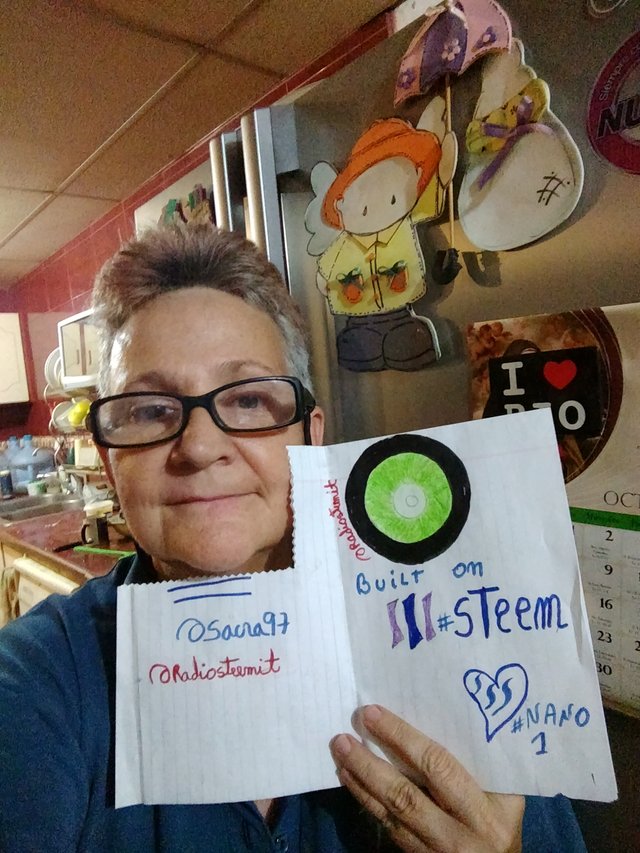 @sacra97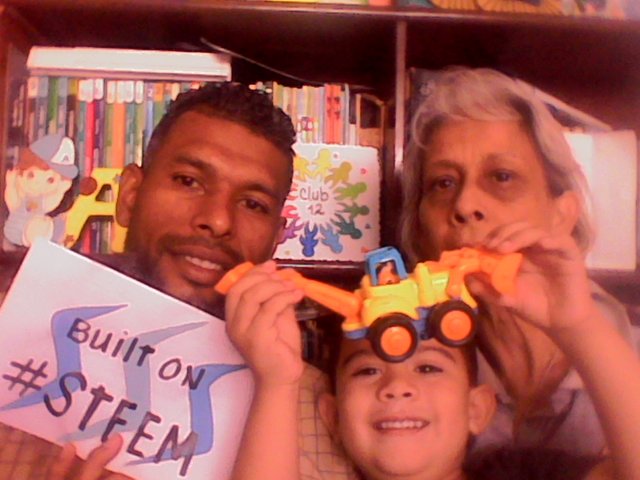 @antoniarhuiz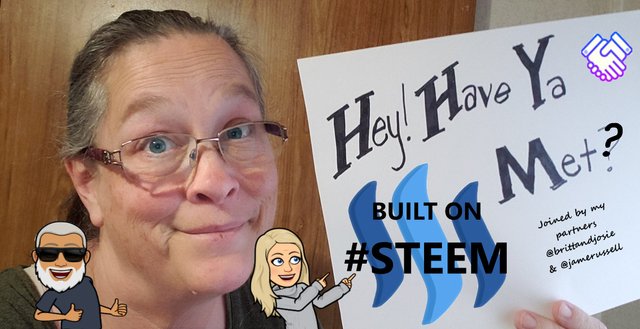 @heyhaveyamet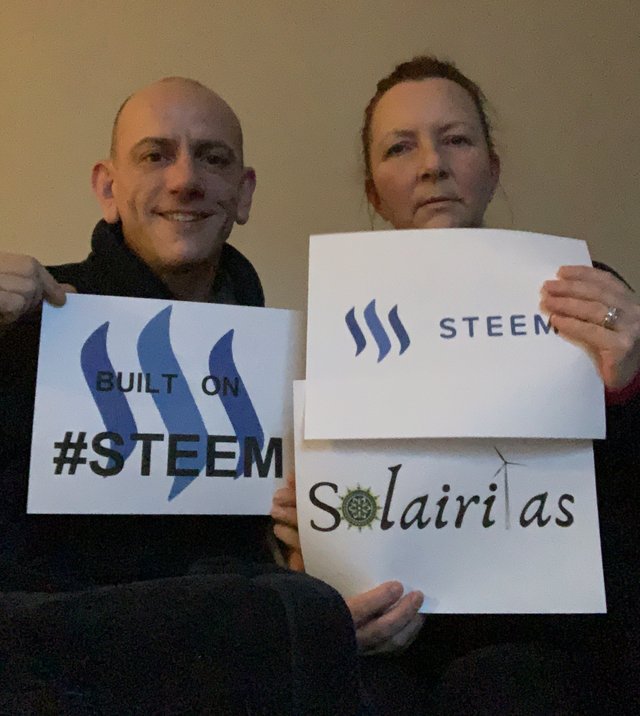 @definiethedollar
Thank you @naylet, @freedomtowrite, @heyhaveyamet, @sacra97, @wishmaiden, @definiethedollar and @antoniarhuiz! You have been nominated for some SBI units! Notice that I allowed drawn, printed and animated people to also count for the bonus, and double SBI points for a real live person.

A special shout out to @a1-shroom-spores and @c0ff33a, nominating HEMP token and #thealliance respectively. Neither one followed the rules, but I want to thank them for having the guts to jump in with a Selfi! Just check the weekly rules and get support for your projects!
---
Learn about how to SELFI here. It doesn't matter who holds the camera. You can use your kid or your dog or a mask, just make sure a part of you is in the picture.
Sponsors

We have the wildy talented
@improv
, who hosts the delicious
Punday Monday
weekly competition, and
@maxuv
, who has generously donated 500 MAXUV votebonds to the prize pool.
Whether its SBI units or MAXUV votebonds, support and utility powers are only as good as the account they are buffing!

Since #STEEM gets its value from what is built on top of it, shouldn't we all choose quality projects to support long term?
Let's Get in and DO JUST THAT!
Round 4
Round 4 closes when this post pays out!
Mission: Selfi support with project LOGO + local #STEEM logo
Rules: Selfi, Project Name/Logo, w/
#STEEM
locally (not edited in later). Preference given to fabricated steem logos.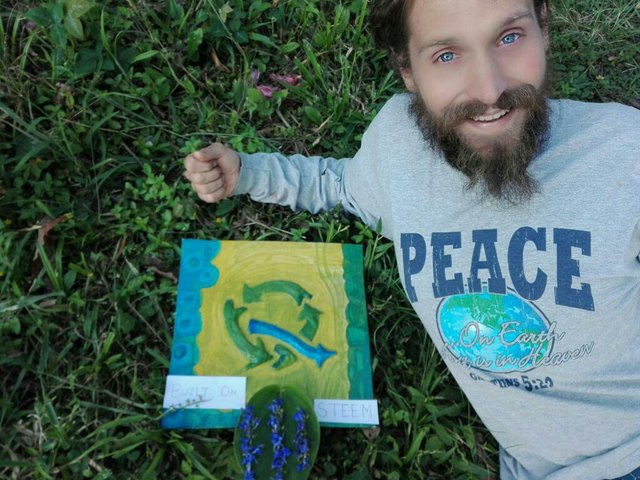 Photo by @ecoinstante, Flowery Steem logo designed by @ecoinstante
BONUS PRIZES: Share on Twitter (and link/copy it here!)
If you don't have a twitter account, just get anybody with an account to share your selfi! Get it on Twitter and you win!
Each project successfully nominated in ROUND 4 will receive 1 INCOME token courtesy of my stash, and each participant with a qualifying bonus will be nominated for 1 SBI unit!
ANY PROJECT/USER may participate for the weekly prizes!
GO GO GO GO!
Here's some High Quality Downloadable Images from @CADawg
ps. I have added several tribe tags to this, and this week I have included #battle. Contests are like games right? If I'm doing it wrong, let me know #battle people.