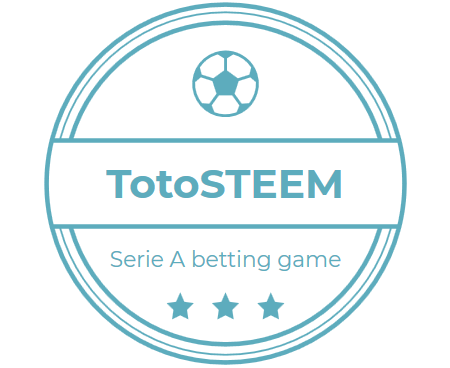 So this is a new quick contest. 5 matches, predict the correct result with 1 or X or 2 that stands for 1 home wins, X tie, 2 away wins (example at the end of the contest)
⚽ MATCHES ⚽

⏱
TIE BREAKER
⏱ question: in case there is an equal result between 2 or more participants, predict the
exact minute⏱
of the first gol of the highlited match.
💰 REWARDS 💰

🥇 400 SPORTS + 100% UPVOTE for the 🏆WINNER🏆 of the contest
🥈200 SPORTS + 80% UPVOTE for the 2nd of the contest
🥉100 SPORTS + 60% UPVOTE for the 3rd of the contest

Participants:
15% UPVOTE
for joining the contest
I have 250,000 SPORTS in stake so my full upvote consists in 750 extra SPORTS,at the moment... but my plan is to reach 1M SPORTS very soon.
🎫RULES & EXTRA REWARDS🎫
Upvote the contest is not mandatory but


with 80% UPVOTE, i increase 50% the reward in SPORTS
with 100% UPVOTE i increase 100% the reward in SPORTS

EXTRA Rewards: I will share 25% of the liquid earnings of this post with whom RESTEEM the post. Just comment with RESTEEMED.
Deadline: SUNDAY Saturday 11th 19.45 UTC TIME. Check the link
Example of how you can set a prediction from the last Serie A round:


So for the correct prediction this would have been the right comment:
2,2,X,1,2 - 4'
cause Torino scored the first gol on minute 4
Good luck and have fun!!

SwiftCash is an open-source, self-funded system of decentralized governance and economy born out of a desire to create a digital store of value with a consistent and stable growth model, as well as a peer-to-peer cryptocurrency for daily transactional use