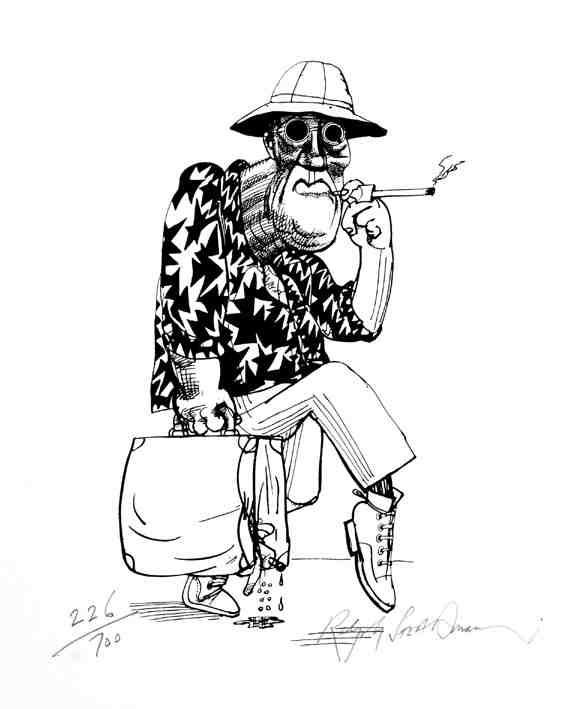 ---
Note: I realize it's been a while since I posted an 'Artist Spotlight' so I figured I'd come back strong with one of my favorite artists of all time. Enjoy.
---
Ralph Steadman is known to most Americans for the surreal illustrations he drew to accompany Hunter S. Thompson's articles and books, including the great 'Fear and Loathing in Las Vegas' or their very first collaboration "The Kentucky Derby Is Decadent & Depraved" a sports article for the magazine Scanlan's Monthly. Written by Thompson "Under Duress" and sketched by Steadman "With Eyebrow Pencil and Lipstick" (he forgot his pencils), the article was the first appearance of what would be called "Gonzo Journalism". This style became inextricably linked with Thompson, & by extension, Steadman. It was the most fortunate of catastrophes that these two happened upon each other in the prime of their life and careers. The sea change that occurred in Steadmans work was drastic & almost alien from all that came before.
Since then Steadman has drawn everything from extinct birds to savage political caricatures to wine and beer labels to illustrations for noteworthy works of literature. His drawings are a ferocious tangle of ink blotches and lines that famously distort but also reveal their subjects. Each piece, whether of Richard Nixon or simple cats & dogs, don't start with a pencil sketch. He dips his brush into an inkpot and flings the thick black liquid onto his canvas to create an amorphous blot from which he divines form & definition.
As with Thompson being linked to 'Gonzo Journalism' Steadman has established a chaotic & busy style that is recognizably all his own & will always stand as iconic to him & his work.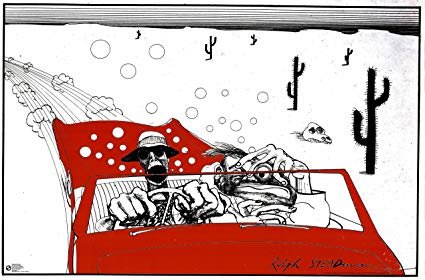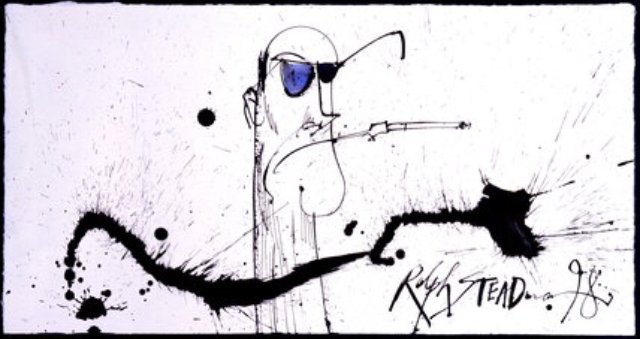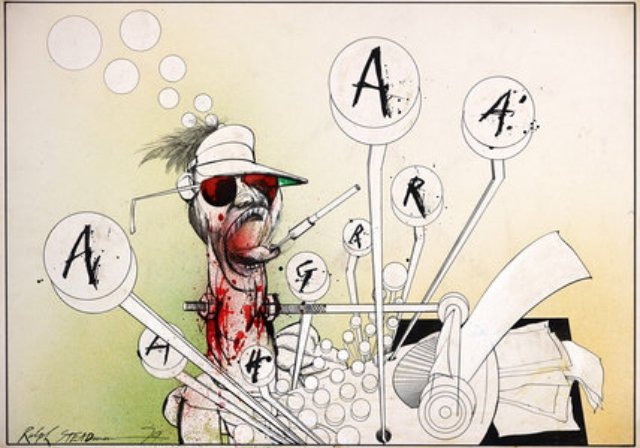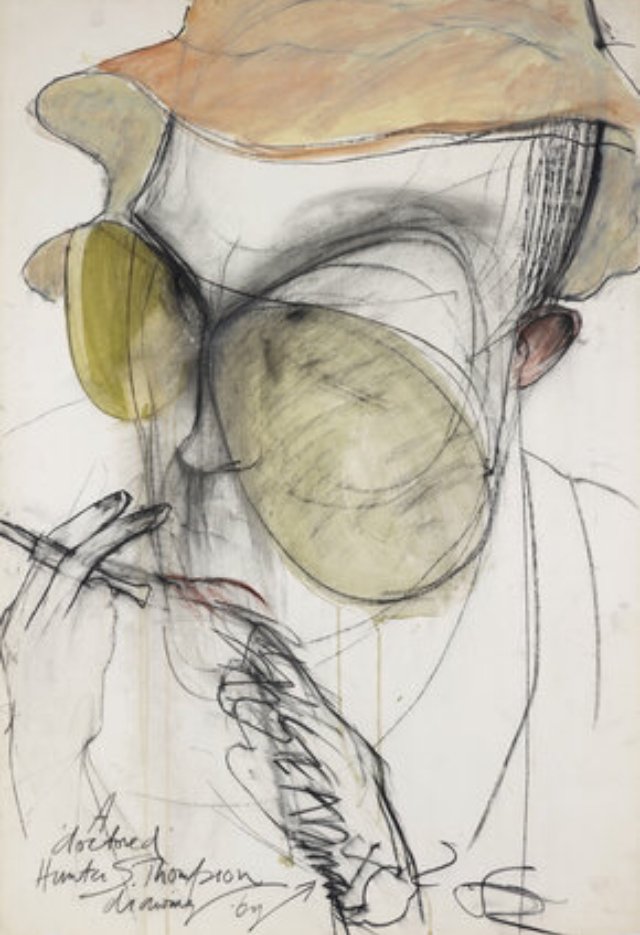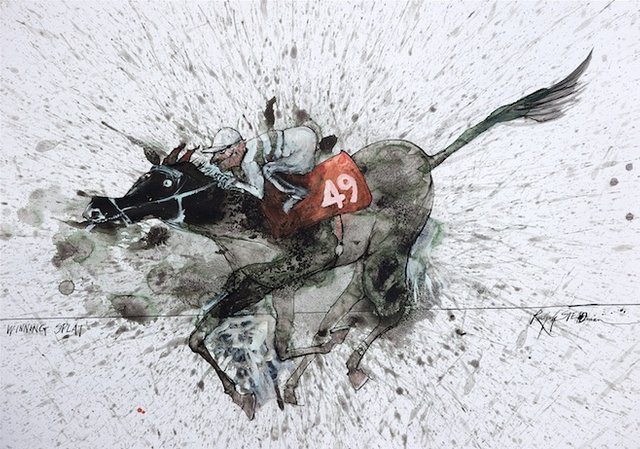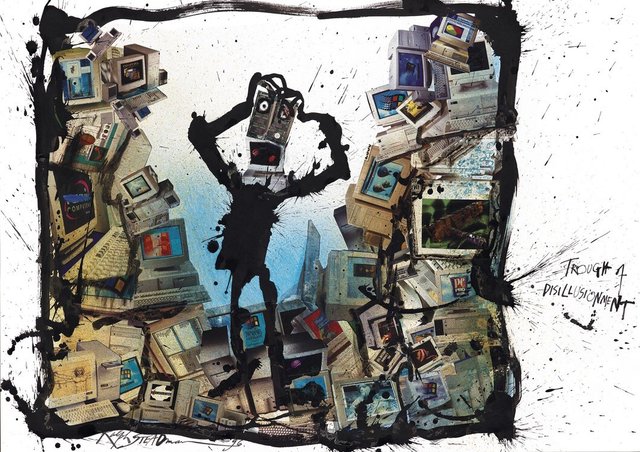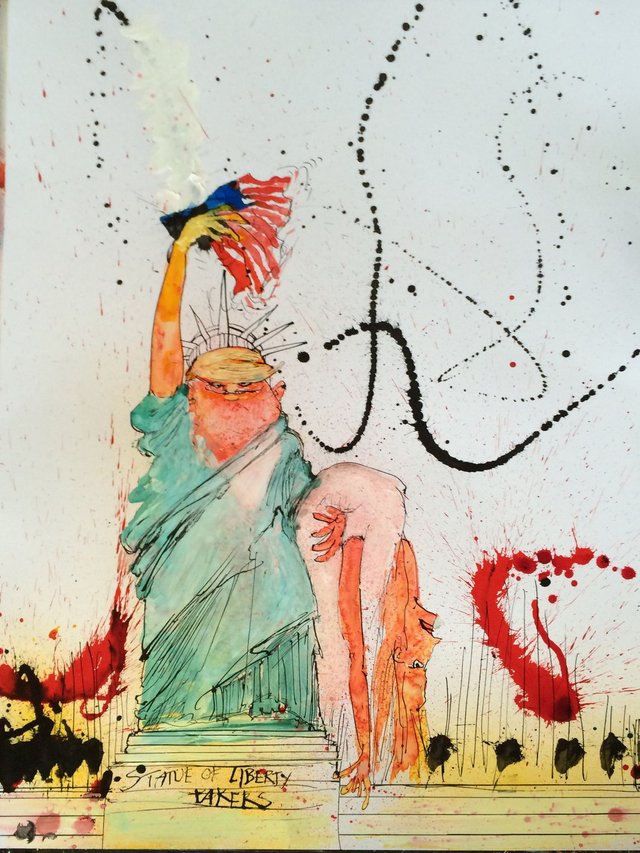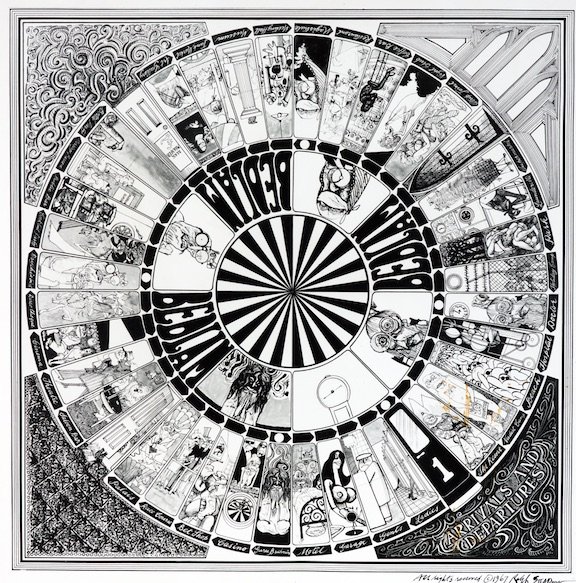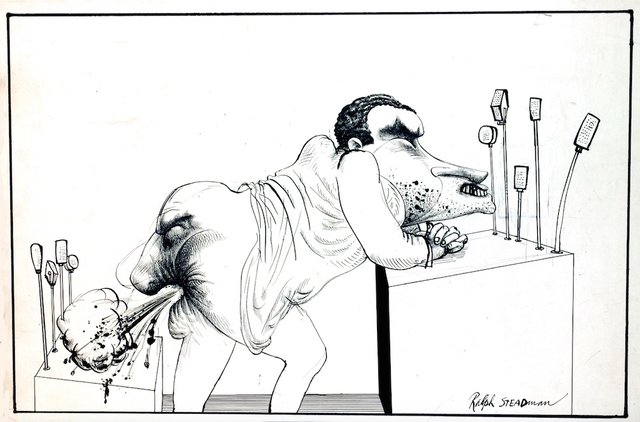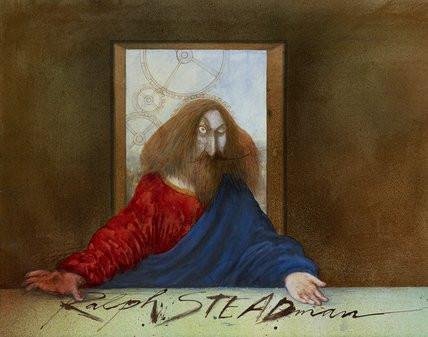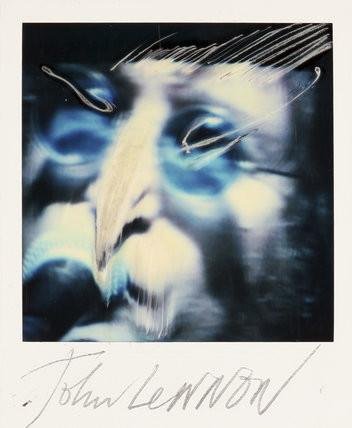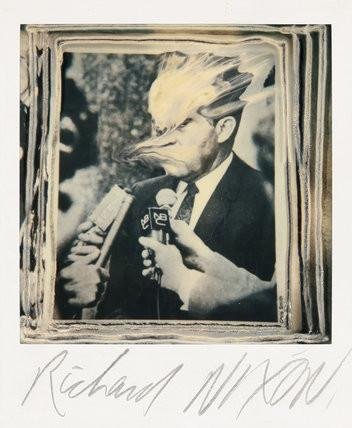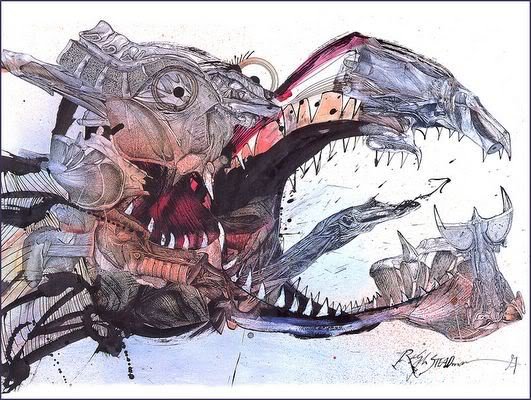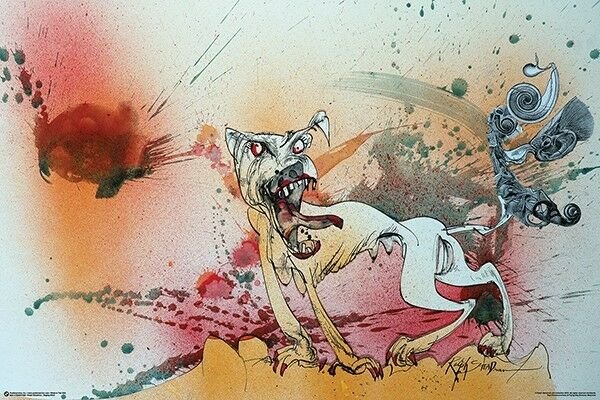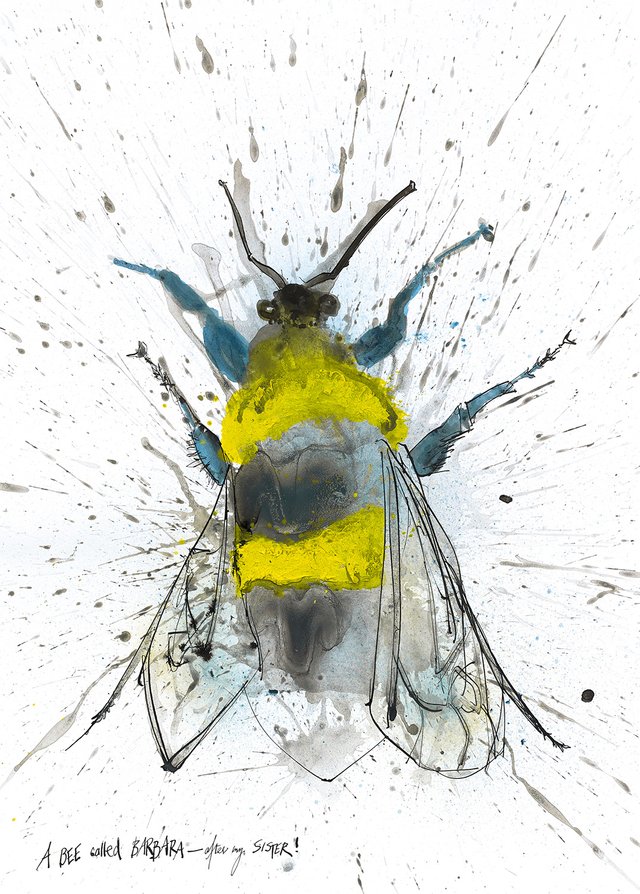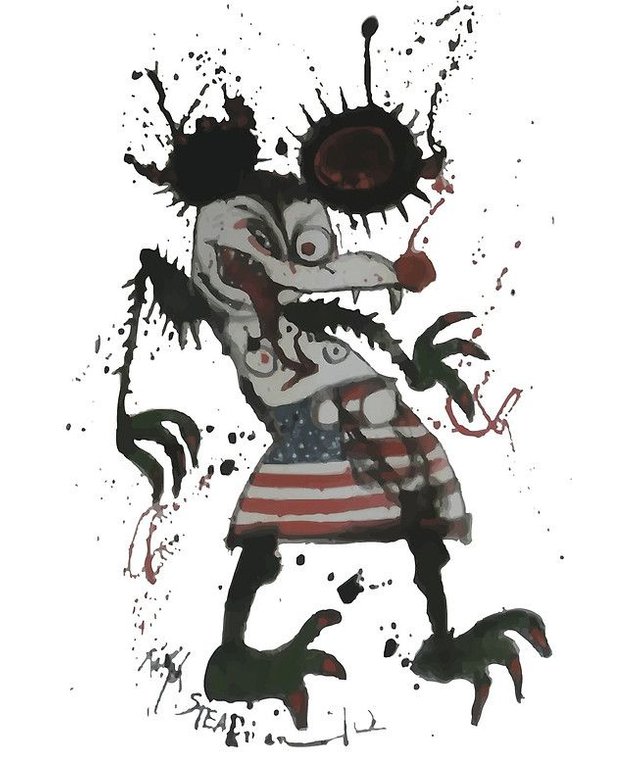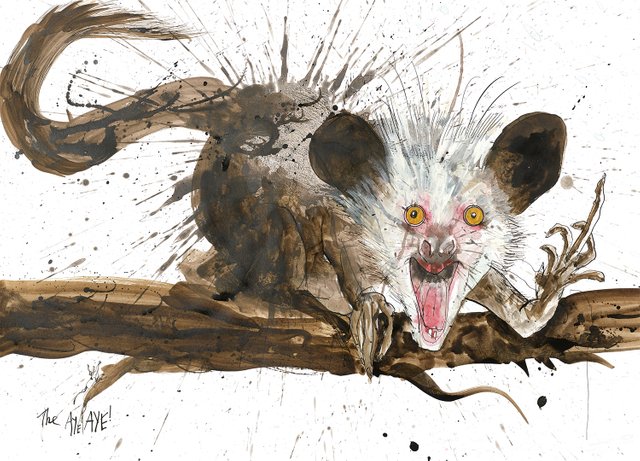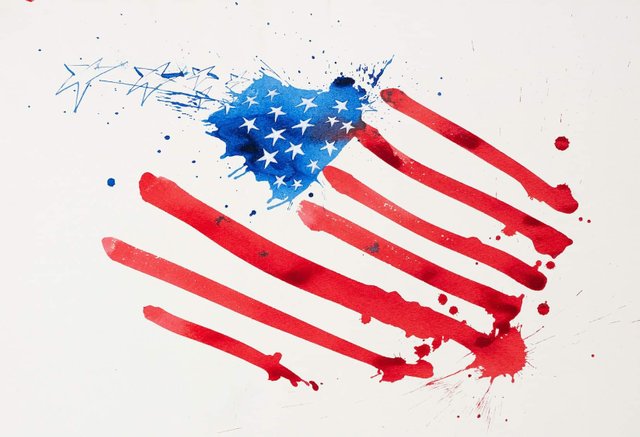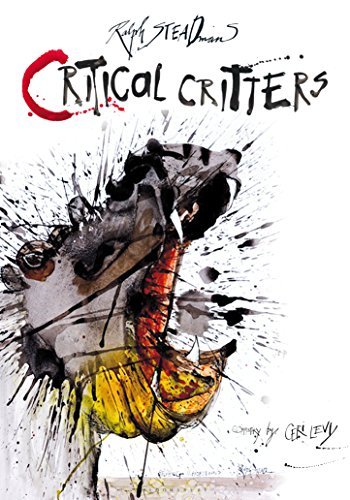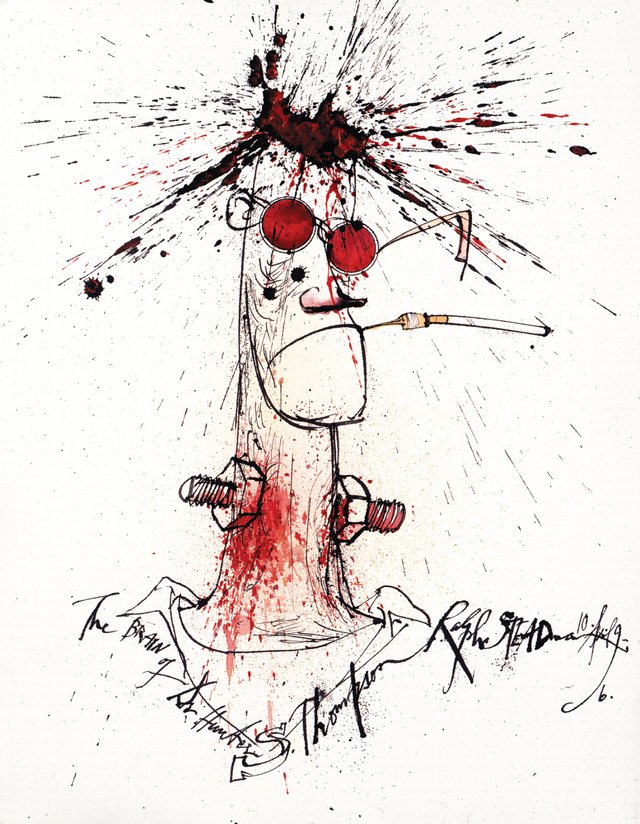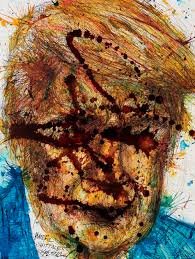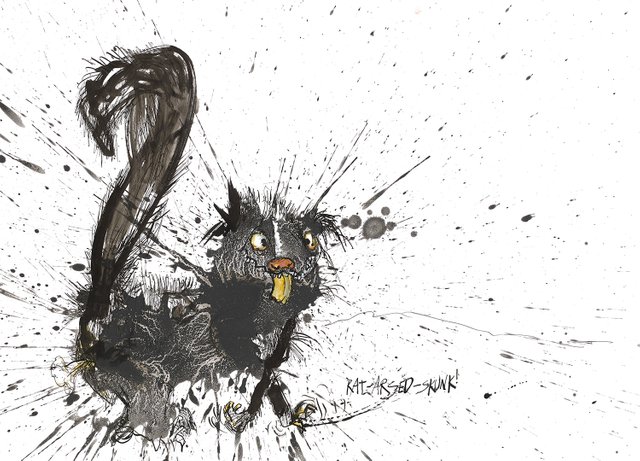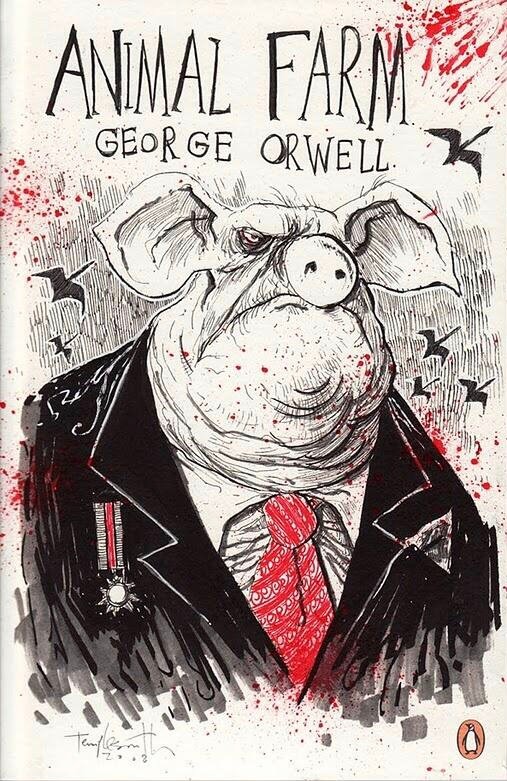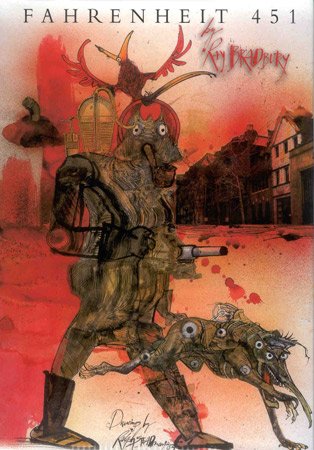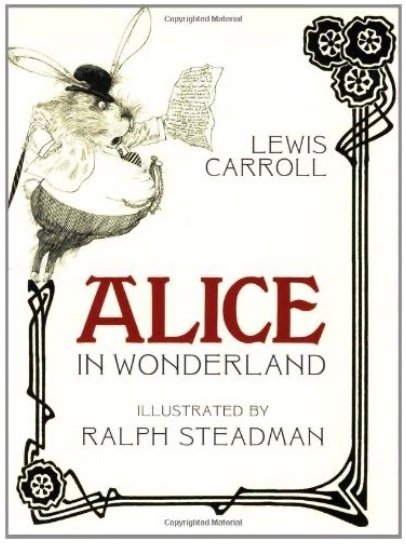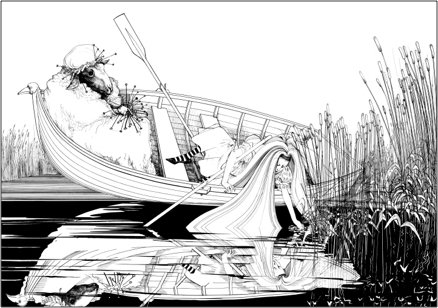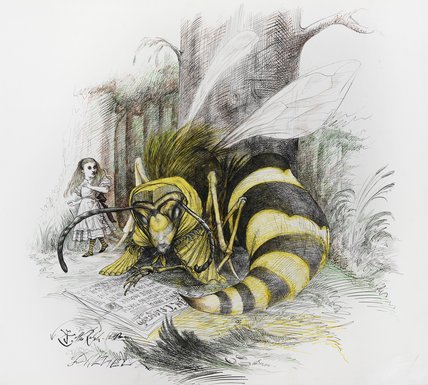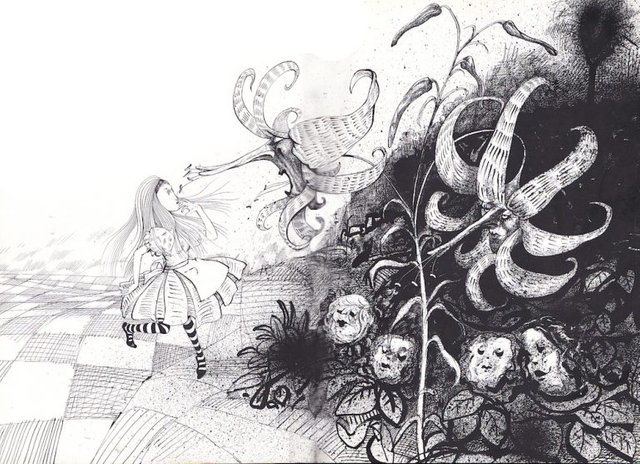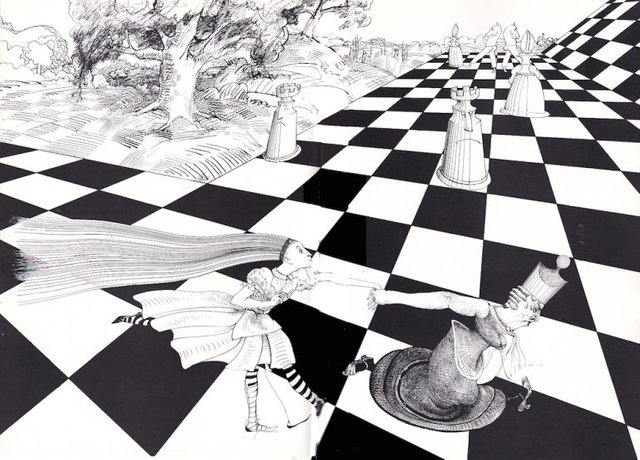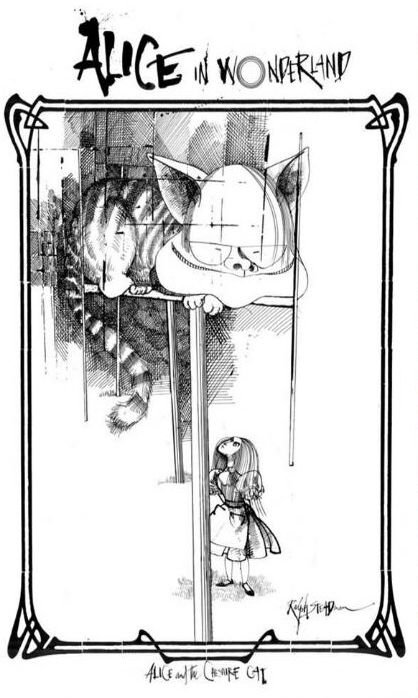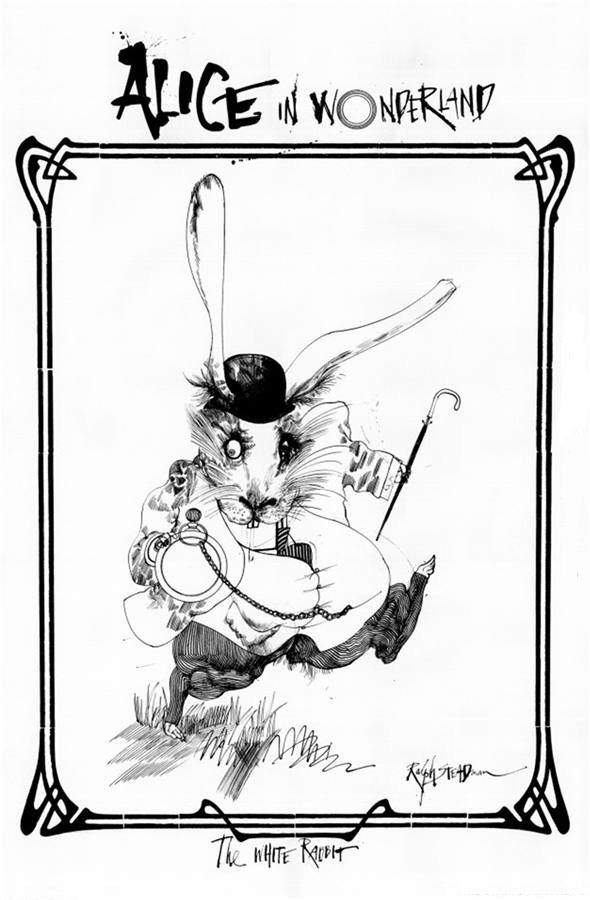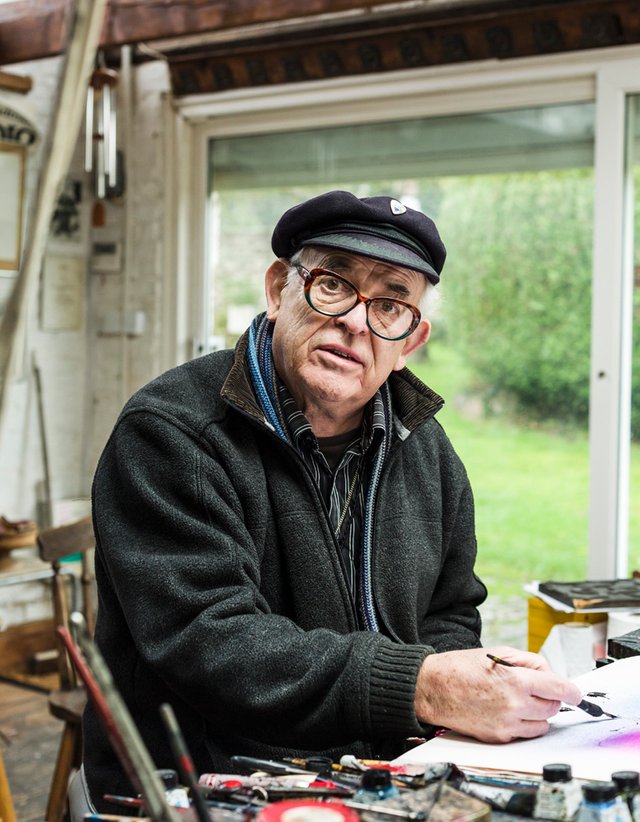 For More Of Ralph Steadman's Work Visit:
• ralphsteadman.com
• Prints
• Merchandise
• Twitter
• Instagram
• Facebook
Also, The Feature Length Documentary ##### For No Good Reason
• IMDB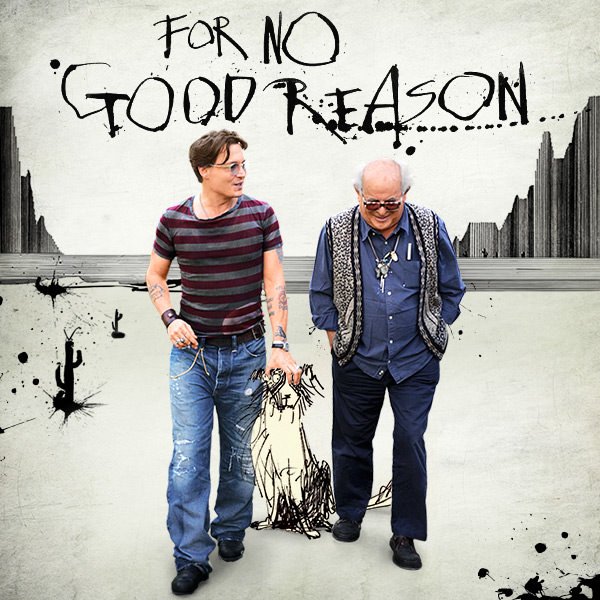 ---
• • A lot of energy, attention, & research goes into these "Artist Spotlight" posts. The intention is to bring art & artists exposure to people who may never run across their work, hopefully enriching the lives of the both parties. If you know or want an artist featured please contact me. I am always looking for talented individuals to promote. These posts can also be found at: cent.co/@erixink
---