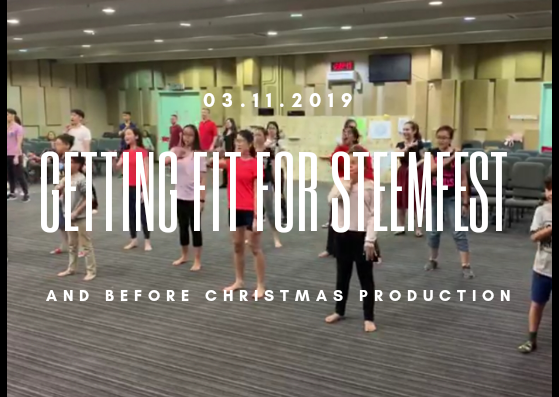 For the first time after MANY years.... I am doing the bloody zoomba-ish line-dancing-ish kind of workout all for the sake of the Christmas production! 😂
Darn, if it was a decade earlier I could have done it easily even with minimal workout....
But a decade later... This is indeed challenging for my hip and knees...
And I do really need that Thai Massage next week....
( @khimgoh let's go 😆 let's get @lizanomadsoul to join us too! )
Uh... The pain and how my muscles feel a little inflamed.
The whole routine looked so easy...
But actually it is not... 🙈
And to dance and sing the chorus is a whole new level for ALL the ensembles..... 😅
Nerve wrecking it can be! Yes it is!
I now really look forward to Steemfest and take a break from all the training before returning to the drill as the production approaches CLOSER....
Until then
Thank You for Your Time





10896

Aerobics, Dancing