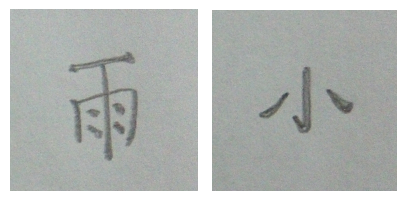 Chinese word art "rain" and "small"
Today I wrote 2 Chinese characters,
Use a pencil to write,
These two words are "rain" and "small".
The ancient Chinese made the word:
The word "rain" is composed of "sky" and "cloud" and "water droplets", which means water droplets dripping from clouds in the sky.
as the picture shows
Represent the sky
Representing the cloud
Represents water droplets
The word "rain"
The word "small" means "water droplets".
The ancients believed that water droplets were tiny,
Therefore, the ancient "small" characters were represented by water droplets.
I wrote 4 wordings as shown in 5.
These four types of writing all refer to "small" characters,
It's at different era, different ways of writing.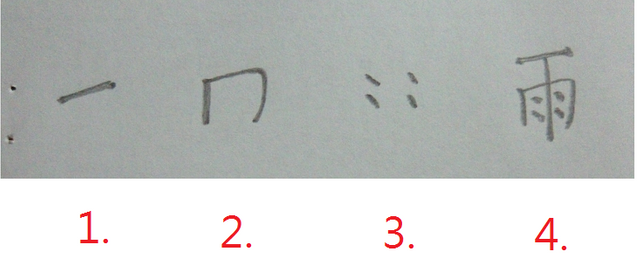 中国的造字艺术"雨"和"小"
今天我写了2个中国字,
使用铅笔来书写,
这两个字分别为"雨"字和"小"字.
古代人之造字的方法:
"雨"字是由"天"和"云"和"水滴"所组成的, 意思是说天上的云所滴下来的水滴.
如图所示
1.代表着天
2.代表着云
3.代表着水滴
4."雨"字
"小"字指的是"水滴".
古代人认为水滴是微小的,
所以古代的"小"字,是用水滴来表示的.
我书写了4个写法,如5.所示.
这4种写法都是指的"小"字,
是不同的年代,不同的写法.