Health Qigong - Open sky pose (健身气功 - 开天式)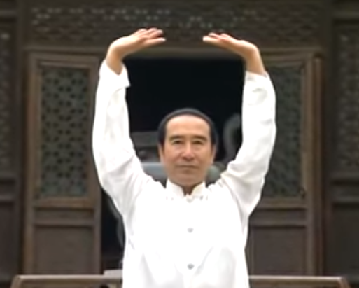 This is last Saturday,
I am at the gym,
Health Qigong taught by the coach.
The picture in the text is a remake from
"Health Qigong - Ba Duan Jin - China Sports General Administration"
"youtu.be/QDOWA1OwscY"
The way the text is written,
It was taught by my coach,
You can refer to other articles on the Internet.
between us,
Maybe there are some different.
Open your feet,
Bend down and hands down and close to the ground,
(People who cann't put their hands on the ground, don't force it)
At this time, I started to inhale,
Imagine your hands sucking the Reiki at the ground,
Lift your hands up,
At the same time,
Imagine that Reiki comes in from the palm of your hand.
Reiki stretches over the arm and slowly reaches the chest.
The gesture is slowly rising, slowly approaching the chest,
When Reiki reaches the chest,
The position of the gesture is slightly lower than the chest.
About 2 seconds pause,
Start to exhale,
At this time,
Lift your hands up,
Imagine the Reiki spit out from the chest,
Reiki from the arm into your hand , then leaving.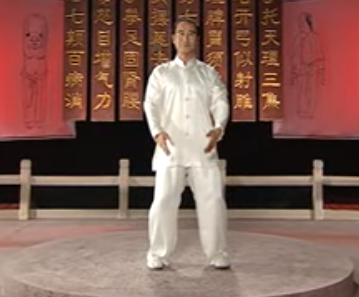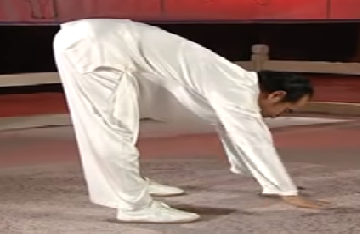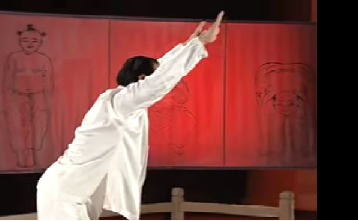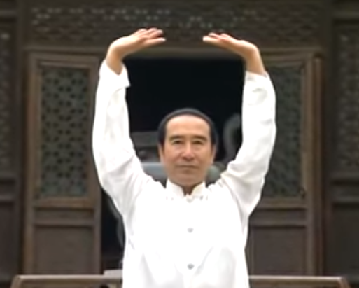 健身气功 - 开天式
这是上个星期六,
我在健身房,
教练所教的健身气功.
文中的图片是翻拍自
"健身气功 - 八段锦 - 中国体育总局"
"youtu.be/QDOWA1OwscY"
文中所写的方式,
是我的教练所教导的,
大家可以参考网路上的其它之文章,
彼此之间,
多少有些不同的.
双脚打开,
弯身向下和双手向下并贴紧地面,
(双手贴不到地面的人,别勉强)
这时候开始吸气,
同时想像你的双手在吸取地面处的灵气,
双手向上举,
同时想像着,灵气从你的手掌之中来进入,
灵气延着手臂,慢慢的到达胸中,
手势也慢慢的抬高,慢慢的接近胸部,
当灵气到达胸中之后,
手势的位置略比胸部还要低一些些,
约停顿个2秒钟,
开始吐气,
这时,
想像着灵气从胸中吐出,
延着手臂而留向手掌处,
同时,
双手向上举.
當手掌頂向上的時候,
吐氣完成,
同時手中的靈氣從手掌之中吐出.