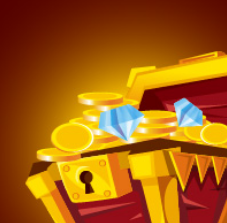 View EVENTS rewards on Splinterlands
some days ago
I participated in my first tournament
I won 3 rounds
very curious,
Have I entered the top 60?
Did I get a reward?
Because there are 291 participants.
Recently
Been waiting for notification from Splinterlands
But I never get any notifications
Just browsed the page
Discover can enter to view
Click on EVENTS
Select Completed
Select Participating
After the screen refreshes
After clicking ENTERED
as the picture shows
I had got 44
There is a reward of 50DEC
But, did I get this reward ?
Did the organizer send it to me?
I can't be found about its records.
No bonus distribution record found
This seems a little regrettable.
it no release records.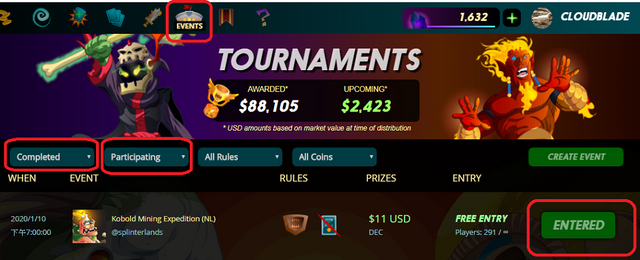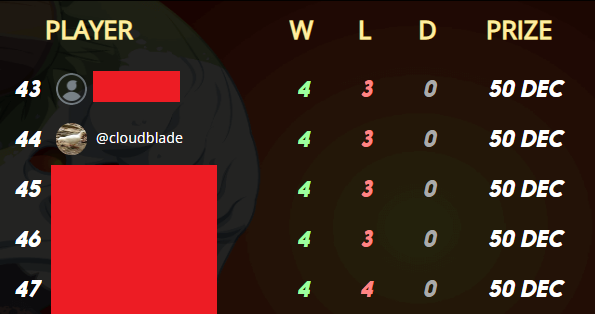 查看EVENTS的奖励 on Splinterlands
前几天
我参加我的第一场的锦标赛
我打赢了3个回合
很好奇,
有没有进入前60名?
有没有拿到奖励?
因为参赛者有291人.
这几天
一直在等待Splinterlands的通知
却总是没收到任何的通知
刚刚流览了页面
发现可以进入去查看
点击EVENTS
选择Completed
选择Participating
画面刷新之后
在点击ENTERED
如图所示
我拿到44名
有50DEC的奖励
但我拿到了吗?
主办单位有发给我了吗?
就查不到了.
找不到奖金之发放纪录
这一点似乎有点遗憾.
查不到发放之记录.