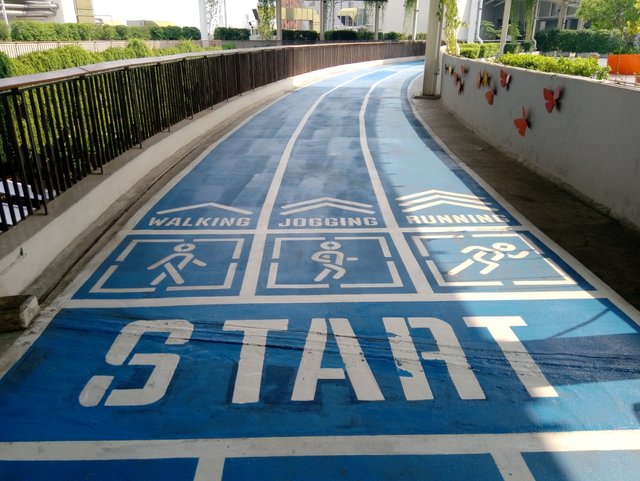 Finally. Some proper fitness activity that involves running...or rather jogging ! I'd hate to be accused of bigging it up!
This track is on the roof of a shopping mall which calls itself a lifestyle mall. Central Eastville if anyone knows this area of Bangkok , and while the wife was in Virgin Active, I was having a slow jog around the running track on the roof , which you'll be glad to know is shaded for the most part!
Not too shabby a step count and back tomorrow so hopefully going to ramp it up a little over the coming weeks.
Not going to post times and distances just yet though ;-)




12109