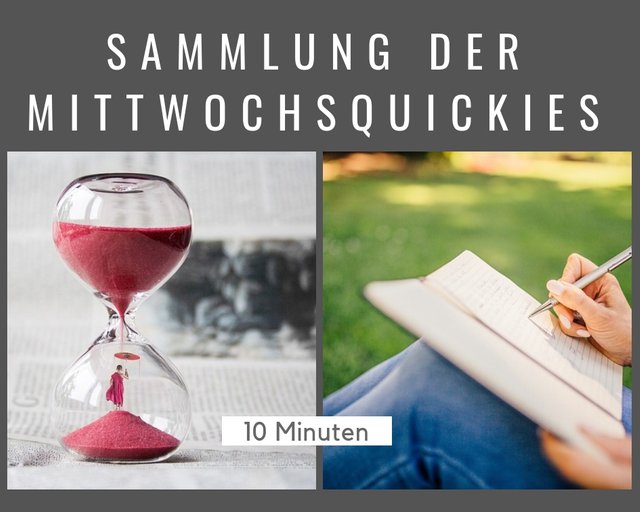 ...Worauf ich nun hinaus will ist, das hier zwei Ereignisse unterschiedlich bewertet werden obwohl sie einfach nur der Unterhaltung dienen. Das eine ist ein wichtiges Tennisevent das andere ein unwichtiges Fernsehereignis (meiner Meinung). Es wird sicherlich auch Personen geben für die das Dschungelacamp ein tolles Ereignis ist.
Aber genau da ist der Punkt. In den Medien wie Facebook und Youtube und überall wurde geschimpft auf das Format von RTL... Da brennt ganz Australien ab und RTL macht das Camp. Ganze Kampagnen fanden gegen die Sendung statt.
...Andererseits, wenn in Innsbruck 1000 Menschen bei einem Lawinenabgang sterben, findet wahrscheinlich in Berlin auch ein Konzert oder eine Fernsehsendung statt.
Ich selber kann mich da einer Gewissen Meinungsunsicherheit nicht verwehren. Dennoch muss ich sagen, wenn man das eine akzeptiert, sollte man die anderen auch gewähren lassen. Auch wenn das Format ein bisschen anders ist...
Thema heute: Zweierlei Maß

Schreibt doch mal eure Gedanken zu dem Thema auf!
Die gesammelten Beiträge
Mit Michaels Post zusammen sind es dieses Mal vier Beiträge. Wie immer in der Reihenfolge ihres Erscheinens:
Ein kleines Beispiel aus der Abendschau des Rbb für die Berichterstattungstaktik hinsichtlich der Flüchtlingsproblematik ...
Darum lassen wir dies weg. Es sind einfach zu viele.
Mit "Zweierlei Maß messen" ist ein weit verbreitetes Phänomen/Werkzeug und gehört wahrscheinlich zum Menschsein dazu. Am deutlichsten wird es für mich zur Zeit in der Form der Meinungsmache. Wer sich nicht in alternativen Medien informiert, bekommt die Informationen serviert, die in die herrschende Ideologie passen. Notfalls werden anderslautende Meldungen ignoriert und weggelassen. Was in das Weltbild passt, wird veröffentlicht...
Klimawandel

Statistiken werden passend gemacht, Informationen über die Medien nur fallweise weiter gegeben. Ein Beispiel ist mir gerade über den Weg gelaufen: Laut wissenschaftlicher Vorhersagen sollten die Gletscher im "Glacier Park Montana" inzwischen geschmolzen sein. Die Infoschilder hierzu werden inzwischen wieder abgebaut, da dies nicht eingetroffen ist. Unnötig zu erwähnen, dass dies in öffentlichen Medien keine Erwähnung findet...
At the end of the 70's, climate experts said that a new ice age was coming. It didn't happen.
Al Gore's doomsday warning that the Arctic would have ice free summers by 2013 didn't happen either...
...Allerdings nicht einfach zu beantworten, denn wer misst denn eigentlich in einer solchen Situation mit zweierlei Maß?
Ich glaube, dass es eigentlich keiner tut.
Warum?
Alles was wir machen, vollbringen, erledigen usw. usw. ist doch durch unsere persönliche Sichtweise geprägt.
Kommt eine weitere Person in das Spiel, haben wir bei unterschiedlicher Denke oder Sichtweise bereits zweierlei Maß.
Komisch ist dabei, dass "zweierlei Maß" immer von demjenigen in das Spiel gebracht wird, der .....
Mit zweierlei Maß messen gehört abgeschafft!

Es taucht nur bei negativen Dingen auf und könnte als Begriff einfach abgeschafft werden.
Es sei denn, Ihr habt da noch nicht gemessen.
(Mit dem zweiten Maß)

Wenn ihr nicht auf den Sammelpost "warten" wollt, könnt ihr jetzt alle Beiträge direkt auf einem eigenen Blog sehen! 😉 Außerdem unterstützt dieser @mittwochsquickie alle Teilnehmenden mit Upvotes und Resteems. Michaels Wunsch:
Ich hoffe damit den MQ Autoren einen zusätzlichen Aufschwung zu verpassen. Besonders ist mir daran gelegen, das der Mittwochsquickie mal wieder mehr aktive Akteure bekommt.

Kadna


Sanduhr Bild von FunkyFocus auf Pixabay
Schreiben Bild von StockSnap auf Pixabay
Collage mit canva