English
30 chances you will regret it if you miss it.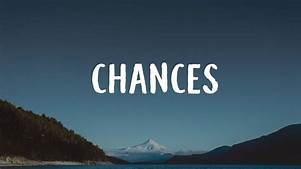 Do not travel when you have the opportunity
Not learning a second language
Staying in a bad relationship with those around you despite making sure that you are wrong
Not spending enough time with your parents.
Not forgiving others.
Fear of doing crazy things
Not exercising of all kinds.
Not to leave your bad job until you get old and close to retirement.
Not to study seriously in school.
Not to act on your nature.
Fear of saying I love you.
Spend your youthful period in gaining the admiration of your manager and others
Paying much attention to the opinions of others.
Realizing the dreams of others and forgetting your dreams.
Not to tell some people your true feelings
Allow others to mock your personality and not defend your thoughts
Not to help and donate to others
Neglecting your teeth
Not to listen to your grandparents and their life experience before they leave
Work long hours
Not to stick with advice
Not to stand up and contemplate beautiful moments
Non-adventure for fear of failure.
Leave the community to control your personality and behavior
Omission to give even simple gifts to those you love on the occasion of their birthdays.
Anxiety about everything.
Not mixing with other religions and cultures
Not spending time with your loved one
Not to thank others.
I left the last one for you to complete and share your advice.
Start writing or drag image banners here
                      German

30 Chancen, dass Sie es bereuen werden, wenn Sie es verpassen.
Reisen Sie nicht, wenn Sie die Gelegenheit haben
Keine zweite Sprache lernen
Bleiben Sie in einer schlechten Beziehung zu Ihren Mitmenschen, obwohl Sie sicherstellen, dass Sie falsch liegen
Nicht genug Zeit mit deinen Eltern verbringen.
Anderen nicht vergeben.
Angst vor verrückten Dingen
Nicht aller Art trainieren.
Ihren schlechten Job nicht zu verlassen, bis Sie alt werden und kurz vor der Pensionierung stehen.
In der Schule nicht ernsthaft zu lernen.
Nicht auf deine Natur einzuwirken.
Angst zu sagen, ich liebe dich.
Verbringen Sie Ihre Jugend damit, die Bewunderung Ihres Managers und anderer zu gewinnen
Den Meinungen anderer viel Aufmerksamkeit schenken.
Die Träume anderer verwirklichen und deine Träume vergessen.
Einige Leute nicht über deine wahren Gefühle zu informieren
Erlaube anderen, deine Persönlichkeit zu verspotten und deine Gedanken nicht zu verteidigen
Nicht zu helfen und anderen zu spenden
Vernachlässige deine Zähne
Nicht auf deine Großeltern und ihre Lebenserfahrung zu hören, bevor sie gehen
Lange arbeiten
Nicht bei Ratschlägen bleiben
Nicht aufstehen und schöne Momente betrachten
Kein Abenteuer aus Angst vor dem Scheitern.
Verlasse die Community, um deine Persönlichkeit und dein Verhalten zu kontrollieren
Unterlassung, denen, die Sie lieben, anlässlich ihrer Geburtstage auch einfache Geschenke zu machen.
Angst vor allem.
Nicht mit anderen Religionen und Kulturen vermischen
Verbringen Sie keine Zeit mit Ihrem geliebten Menschen
Anderen nicht zu danken.
Ich habe den letzten für Sie hinterlassen, um Ihren Rat zu vervollständigen und zu teilen.
Beginnen Sie hier mit dem Schreiben oder Ziehen von Bildbannern