english
During the Vietnam war, there was an American soldier working as a medic at war time, and his job was clear: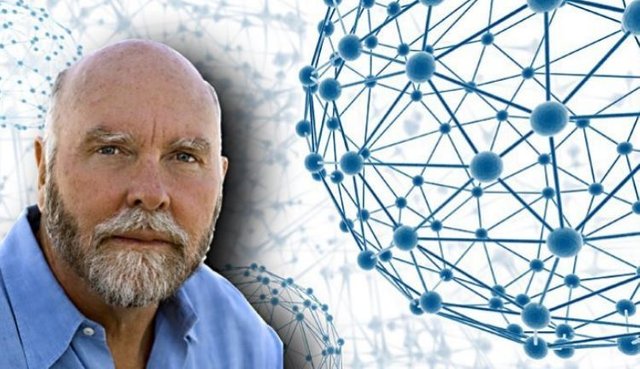 To blame the remains ... and treat untreatable wounds ... amputations ... and even euthanasia of the soldiers who are suffering, and they cannot be cured of their suffering ...
He was faced with nothing but absolute death all the time .. He lost the full meaning of life .. And it was not until then that there seemed to be an opportunity for him to work in a distinguished position when he returned to America ..
Especially during that period when America was declaring that it is impossible to surrender or withdraw.
So he decided to commit suicide ... and the idea was very easy for him, as he originally saw death all the time around him .. He said that instead of receiving a bullet, or beheaded in a war he rejects it from the beginning, suicide is better.
One day he finished his seizure, then put on his bathing suits and decided to swim in the ocean until his strength fell, then surrendered to drowning away from all this chaos .. This is what he did, and he set out in the ocean away from the beach until the beach almost disappeared from his view ..
Exactly at this moment - as he says in his diary later - he told himself: What foolish am I doing ...
Then he turned around and went back to the beach again ..
=======
(2)
This particular person is Craig Venter ..
One of the most famous and famous American biologists at all, who contributed greatly to the discovery and development of research on the (human genome) .. It is one of the most famous wealthy businessmen in the scientific field as well .. He has great scientific contributions, which made him one of the most influential men in The years 2007 and 2008 ..
He himself says in a book that tells his memoirs that suicide for him was inevitable because life (lost its meaning) .. and that darkness was pervading everything .. and that the future for him was not important in the first place .. he only wanted to leave ..
But - in the ocean - he told himself what it means: Why do not I complete the story, and I continue to see its end ..
** Source: The Genome War, How Craig Venter Tried to Catch the Code of Life and Save the World
=========
(3)
Wherever you turn your face now, you will find pain .. poverty .. disease .. spinsterhood .. unemployment .. fear of the future .. costly .. war .. strife .. coup standards, failure, miserable society, ferocity and brutality all the time ..
Life has become difficult .. Days ago I read to one of the hypothetical people on Facebook that he tried to commit suicide but he (failed) to commit suicide .. I browsed the comments, and I found that most of the commentators (explain to him how to commit suicide correctly)! .. Thus, very simple and completely free of joking ..
If one of us dared to say that life is not that complicated ... and that life is good .. and we talked about will and strength of faith ... and ignore that some - or many - live in real hell .. it is talk without any value at all ..
But what I want to say quickly here, is that sometimes life reaches a stage that becomes truly hated for it .. not metaphorical..but it starts to hate it, and you see that the game is lost and useless behind it .. and that you can no longer tolerate ..
In these moments, if you pass by ... or pass, or pass ... just remind yourself that you need to complete the story until the end to see ..
Perhaps your story is as great as the story of Craig Venter, or maybe it is greater and better (ALLAH willing) ..
                                    germany

Während des Vietnamkrieges gab es einen amerikanischen Soldaten, der zur Kriegszeit als Sanitäter diente, und sein Job war klar:
Um die Überreste zu beschuldigen ... und unbehandelbare Wunden zu behandeln ... Amputationen ... und sogar die Sterbehilfe der leidenden Soldaten, und sie können nicht von ihrem Leiden geheilt werden ...
Er war die ganze Zeit mit nichts als dem absoluten Tod konfrontiert. Er verlor den vollen Sinn des Lebens. Und bis dahin gab es keine Gelegenheit für ihn, in einer angesehenen Position zu arbeiten, als er nach Amerika zurückkehrte.
Besonders in dieser Zeit, als Amerika erklärte, es sei unmöglich, sich zu ergeben oder zurückzuziehen.
Also beschloss er, Selbstmord zu begehen ... und die Idee war für ihn sehr einfach, da er ursprünglich die ganze Zeit um sich herum den Tod sah. Er sagte, anstatt eine Kugel zu erhalten oder in einem Krieg enthauptet zu werden, lehne er Selbstmord von Anfang an ab.
Eines Tages beendete er seinen Anfall, zog dann seine Badeanzüge an und beschloss, im Meer zu schwimmen, bis seine Kraft nachließ. Dann gab er sich dem Ertrinken vor all dem Chaos hin. Dies tat er und machte sich im Meer vom Strand weg auf den Weg, bis der Strand fast aus seiner Sicht verschwand.
Genau in diesem Moment - wie er später in seinem Tagebuch sagt - sagte er sich: Was für ein Dummkopf mache ich ...
Dann drehte er sich um und ging wieder zum Strand zurück.
=======
(2)
Diese besondere Person ist Craig Venter ..
Einer der berühmtesten und berühmtesten amerikanischen Biologen überhaupt, der maßgeblich zur Entdeckung und Entwicklung der Forschung über das (menschliche Genom) beigetragen hat. Es ist auch einer der bekanntesten wohlhabenden Geschäftsleute auf wissenschaftlichem Gebiet. Er hat großartige wissenschaftliche Beiträge geleistet, die ihn zu einem der einflussreichsten Männer in der Welt gemacht haben Die Jahre 2007 und 2008 ..
Er selbst sagt in einem Buch, das seinen Tagebüchern erzählt, dass Selbstmord für ihn unvermeidlich war, weil das Leben (seinen Sinn verloren hat) und dass die Dunkelheit alles durchdrang und dass die Zukunft für ihn überhaupt nicht wichtig war. Er wollte nur gehen.
Aber - im Ozean - sagte er sich, was es bedeutet: Warum vervollständige ich die Geschichte nicht und sehe weiterhin ihr Ende.
** Quelle: Der Genomkrieg, wie Craig Venter versuchte, den Code des Lebens zu fangen und die Welt zu retten
=========
(3)
Wo immer Sie jetzt Ihr Gesicht drehen, werden Sie Schmerzen finden .. Armut .. Krankheit .. Spinsterhood .. Arbeitslosigkeit .. Angst vor der Zukunft .. kostspielig .. Krieg .. Streit .. Putschstandards, Versagen, elende Gesellschaft, Wildheit und Brutalität die ganze Zeit ..
Das Leben ist schwierig geworden. Vor Tagen habe ich einem der hypothetischen Leute auf Facebook vorgelesen, dass er versucht hat, Selbstmord zu begehen, aber er hat Selbstmord begangen. Ich habe die Kommentare durchgesehen und festgestellt, dass die meisten Kommentatoren (ihm erklären, wie man Selbstmord richtig begeht)! .. Also sehr einfach und völlig scherzfrei ..
Wenn einer von uns es wagte zu sagen, dass das Leben nicht so kompliziert ist ... und dass das Leben gut ist ... und wir über Willen und Stärke des Glaubens sprachen ... und ignorierten, dass einige - oder viele - in der wirklichen Hölle leben ... es ist ein Gespräch ohne Wert.
Aber was ich hier schnell sagen möchte, ist, dass das Leben manchmal ein Stadium erreicht, das wirklich gehasst wird ... nicht metaphorisch ... aber es beginnt es zu hassen, und Sie sehen, dass das Spiel dahinter verloren und nutzlos ist ... und dass Sie es nicht länger tolerieren können.
Wenn Sie in diesen Momenten vorbeikommen ... oder vorbeigehen oder vorbeigehen ... erinnern Sie sich einfach daran, dass Sie die Geschichte bis zum Ende vervollständigen müssen, um zu sehen ...
Vielleicht ist Ihre Geschichte so großartig wie die Geschichte von Craig Venter, oder vielleicht ist sie größer und besser (so ALLAH will).