GERMANY
(1)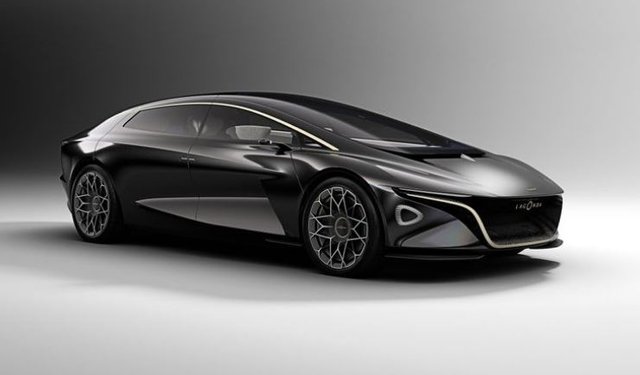 Das Leben ist voll von Konzepten, die wir alle bereits kennen. Wir müssen nicht weiter theoretisieren, was den Typ betrifft: Der Freund vor der Straße, vom Großvater der Gefundenen und von der Aussaat der Ernte, die Überzeugung ist ein unerschöpflicher Schatz usw.
Es sind alles Dinge, die alle Menschen wissen. Angeborene Dinge, wer sie jetzt nicht kennt, wird sie später kennen. Ohne einen Lehrer zu brauchen, der ihm sagt, dass der Freund vor dem Weg ist oder der sehr schwer zu finden ist.
Zu diesen Regeln im Leben, die wir alle kennen, gehört eine Regel: Alles hat einen Preis.
Dieses Grundgesetz, das wir alle auf die eine oder andere Weise kennen. Vielleicht halten einige von uns es für ein unfaires Gesetz, während andere es für ein völlig faires Gesetz halten.
Das dritte - und das ist das häufigste - ist ihm bekannt, aber er vergisst es die ganze Zeit. Und die größte Katastrophe - meiner Meinung nach - ist, dass Sie dieses Gesetz speziell vergessen, denn wenn Sie es für eine Weile vergessen, können Sie nur aufwachen und sich daran erinnern, einem Schock ausgesetzt zu sein ...
=========
(2)
Alles hat seinen Preis ..
Wenn Sie reisen, einwandern und Ihren Traum im Ausland erfüllen möchten, zahlen Sie den Preis, indem Sie Ihre Familie, Familie und Freunde vermissen.
Sie möchten Ihr ganzes Leben lang bei Ihrer Familie bleiben. Sie zahlen den Preis. Wer das Vergnügen des Reisens und die großartigen Leistungen vermisst, die für Sie leicht zu erreichen waren.
Sie neigen dazu zu heiraten, und Sie möchten Ihre physischen und psychischen Bedürfnisse erfüllen. Sie zahlen den Preis. Mit Verantwortung, Problemen, Erziehung einer Familie und Kindern und Bereitstellung eines anständigen Lebens.
Sie möchten Ihr ganzes Leben lang frei und unverheiratet leben. Sie zahlen den Preis für tödliche Einheit, emotionalen Mangel und mangelnden physischen und psychischen Komfort.
Besessen davon, dass Ihre allgemeine Sichtweise elegant ist ... Sie zahlen den Preis, dass Sie oft Ihr ganzes Leben mit einer bestimmten Diät leben, und zahlen den Preis für das Verlangen, große Mengen aller Arten von Favoriten für Sie zu essen.
Du liebst es, alle Arten von Essen zu genießen. Du wirst den Preis bezahlen, indem du dich in einen Fleischbehälter verwandelst, der hier auf dem Boden läuft. Und du wirst den Preis für dein schlechtes Aussehen bezahlen und deine Gesundheit nimmt ab.
Sie lieben es, eine große akademische Wertschätzung zu erreichen. Sie zahlen den Preis für den Rückzug aus Ihrem sozialen und Freizeitleben, und wenn Sie in einigen Phasen ein Gleichgewicht erreichen möchten.
Selbst wenn Sie sich dazu entschließen, Ihr Leben trivial zu leben ... alles Wichtige im Leben außer Kraft zu setzen und sich der Unterhaltung und Ruhe zu widmen ... Sie zahlen den Preis für die Versuche anderer, Ihre Würdigkeit zu ihrem Vorteil auszunutzen.
Sie lieben es, Ihr Leben in absoluter Freiheit ohne Einschränkungen zu leben. Sie zahlen den Preis für Ihren Mangel an großartigen spirituellen und religiösen Konzepten, die die Grundlage des Lebens selbst bilden.
Sie neigen dazu, Ihr Leben für sich selbst geschlossen, gesellschaftsfeindlich und gehasst mit dem Leben zu vermischen. Sie zahlen den Preis dafür, wundervolle lustige Tage zu verlieren, die Sie hätten leben können, und zaubern ein Lächeln auf Ihr Gesicht, sobald Sie sich daran erinnern, egal wie viele Jahre vergangen sind.
=============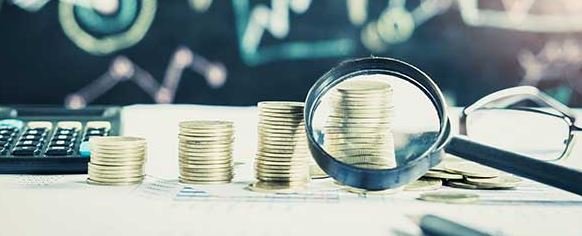 (3)
Sie die ganze Zeit - automatisch, freiwillig oder unfreiwillig -, dass Sie für etwas bezahlen.
Alles hat einen Preis. Jede Bewegung in eine Richtung hat einen Preis, und jeder Schlaf an Ihrem Platz hat einen Preis.
Solange Sie in allen Fällen den Preis für Ihre Bewegung oder Ruhe zahlen ... Die einzige Lösung, um mit diesem Gesetz umzugehen, das uns allen auferlegt wurde, besteht darin, dass Sie eine klare, offene und konsequente Priorisierung haben.
Eine klare und offene Identifizierung der Angelegenheiten und Prinzipien, an die es sich voll und ganz hält, und akzeptiert es nicht, sie in einem Augenblick zu vernachlässigen.
Auf der anderen Seite, um die Dinge zu bestimmen, die Sie opfern können, auch wenn es Ihnen weh tut, sie zu verlieren oder zu verlieren.
Zu entscheiden:
Bei deiner Familie zu bleiben und für sie zu sorgen, ist die absolute Priorität deines Lebens ... und du kannst (im Gegenzug) deine akademische Karriere von einer internationalen Universität außerhalb von ihnen vernachlässigen.
Oder umgekehrt :
Sie können die Idee, bei Ihrer Familie zu bleiben, vernachlässigen. Sie können Ihr Glücks- und Siegesgefühl niemals gefährden, indem Sie ein ausgezeichnetes akademisches Zertifikat im Ausland außerhalb von ihnen erwerben.
Und messen Sie es daran in allen Lebensbereichen. Arbeit, Projekte, Beruf, Ehe, Leben, Unterhaltung, Denken, soziale Beziehungen, menschliche Beziehungen, Aussehen, Gesundheit ... usw.
==========
(4)
Was wichtig ist, ist, dass Ihre Prioritäten eine enorme Menge an (Vergnügen, Vergnügen, Vergnügen, Leidenschaft, Wärme, Vitalität und Positivität) enthalten, so dass die Ergebnisse dazu führen, dass Sie Ihre Not vergessen, sich von anderen Dingen zu entfremden, die Sie sich wünschen.
Das Leben einmal wird sich nicht wiederholen. Entweder Sie nehmen einen klaren, stabilen Weg, auf dem Sie bis zum Ende gehen, und Sie zahlen bereitwillig dafür und tragen alle Verluste, die Sie verlieren werden, um die Ergebnisse dieses Weges zu ernten.
Oder Sie können einen geheimen Ort an Ihrer Stelle haben.
Außerdem zahlen Sie den Preis für Ihr Ansehen teuer, je nach Alter, Zeit, Leben und Respekt dafür, ohne dass Sie dafür eine Leistung erbringen.
Wir alle kennen diese Regel ... aber wir vergessen sie sehr ... oder ich rede zumindest über mich selbst ...
                           ENGLISH

(1)
Life is full of concepts that we all already know .. We do not need to continue to theorize on each other, in terms of the type: the friend before the road, from the grandfather of the found and from the sowing of the harvest, the conviction is an inexhaustible treasure, etc. ..
They are all things that all human beings know .. innate matters, whoever does not know them now, will know them later .. without needing a teacher who tells him that the friend is before the way, or who is very hard to find ..
Among these rules in life that we all know, is a rule: everything has a price.
This basic law, which we all know in one way or another .. Perhaps, some of us consider it an unfair law, while others consider it a completely fair law.
The third - and this is the most common - is known to him but he forgets it all the time .. And the biggest catastrophe - in my opinion - is that you specifically forget this law, because forgetting it for a while will make the only way for you to wake up and remember is being exposed to a shock ...
=========
(2)
Everything has a price ..
You want to travel, immigrate, and fulfill your dream abroad, you will pay the price .. by missing your family, family and friends ..
You want to stay with your family throughout your life .. You will pay the price .. Whoever misses the pleasure of traveling, and great accomplishments that were easy for you to achieve ..
You tend to marry, and you want to meet your physical and psychological needs .. You will pay the price .. with responsibilities, troubles, raising a family and children and providing a decent life.
You would like to live free and unmarried throughout your life .. You will pay the price .. of fatal unity, emotional deficiency, and lack of physical and psychological comfort ..
Obsessed that your general view is elegant ... you will pay the price, that you will often live your entire life with a specific diet, and pay the price from craving to eat large quantities of all kinds of favorites for you ..
You love to enjoy all kinds of food .. you will pay the price, by turning you into a meat tank that walks on the ground here .. and you will pay the price for your bad looks, and your health is declining ..
You love to achieve a great academic appreciation .. You will pay the price for withdrawal from your social and recreational life, and if you are keen to achieve some balance in some stages ..
Even if you decide to live your life trivially ... overriding everything important in life, and devote yourself to entertainment and rest .. You will pay the price from others' attempts to exploit your worthiness to their advantage ..
You love to live your life in absolute freedom without restrictions .. You will pay the price for your lack of great spiritual and religious concepts that are the basis of life itself ..
You tend to live your life closed to yourself, hostile to society and hated mixing with life .. You will pay the price of losing wonderful fun days that you could have lived, and put a smile on your face as soon as you remember it, no matter how many years have passed ..
=============
(3)
You the whole time - automatically, voluntarily or involuntarily - that you pay for something.
Everything has a price .. Every move in any direction has a price, and every sleep in your place has a price ..
As long as in all cases you will pay the price for your movement or quietness ... the only solution to deal with this law imposed on us all is that you have a clear, frank and consistent prioritization ..
A clear and frank identification of the matters and principles that it fully adheres to, and does not accept negligence in the blink of an eye.
On the other hand, to determine the things that you can sacrifice, even if it hurts you to lose them or to lose them.
To decide:
Staying with your family and caring for them is the absolute priority of your life ... and you can neglect (in return) your academic career from an international university away from them ..
Or vice versa :
You can neglect the idea of ​​staying with your family .. You can never compromise your feeling of happiness and victory by achieving a distinguished academic certificate abroad away from them ..
And measure it in all matters of life .. work, projects, job, marriage, life, entertainment, thinking, social relations, human relationships, appearance, health ... etc ..
==========
(4)
What is important is that your priorities carry a tremendous amount of (pleasure, pleasure, pleasure, passion, warmth, vitality, and positivity), in a way that makes its results able to make you forget your distress from being alienated in other things you wish for.
Life once will not be repeated .. Either you take a clear, stable path in which you go to the end, and you willingly pay for it, and bear all the losses that you will lose in order to reap the results of this path ..
Or, you can have a secret place in your place.
Also, you will pay the price dearly for your standing, from your age, time, life, and respect for the same, without any achievement in return.
We all know this rule .. but we forget it a lot .. or, I talk about myself at least ..