english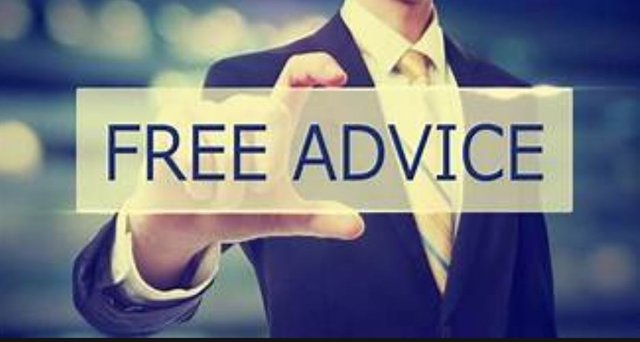 Choose your path to life early
Diaspora .. Diaspora is the greatest enemy of most people, especially young people. Lots of fields, lots of interests, lots of sparkle shining around you. You do not know which is better for you until you achieve your material success.
Would you like to give you a summary about this?
Choose any field ... provided you put all your focus in it, and never change it until you can.
I have a friend who chose to specialize in medical devices maintenance (he did not complete his studies by the way) and from maintenance of devices, and he worked his hand only as a huge fortune that exceeded the three million, and he became a very famous person in his field, so that his name suffices to end the discussion about the decision of the person who performs the maintenance process. Another friend who chose to work in a specific sector of scrap trade (graduate from two years institute) This sector is buying and disassembling car batteries and selling their scrap parts to the factory. Within two years, he was able to buy his apartment, marry himself, buy a reasonable car, and success is still progressing with him.
It's okay to be aware of the type of activity you choose, but the main issue is focusing on this activity for a long period of time until you become a professional in it. For myself, I chose content as an activity, and I built my personal brand over the past seven years, and now I have my company through which I provide content services to the entire Arab market.
If you want specific areas as suggestions from me, here is the following (for advice only to lighten the mind):
Data Analysis
Cloud Servers
Sales & Digital Marketing
Programming
Database
Scrap and Recycling
Solar Power
Start now
Start any self-development activity you need in the future for your career from now. Use the time when you are young and have time, you have no responsibilities, you have the energy and enthusiasm to start and go, and the patience to learn. Others now have become busy with his work, his family, his wife, or his children, and he has no time to allow him to develop himself.
Take an English course until you have mastered the language at an early age, or stick to a dedicated course that talks about the training material you desire.
Spend yourself well on education
Investing in oneself is the best investment ever. Do not neglect education. Try to obtain a respectable university degree. Take a training course required in the job market. Try teaching and studying abroad. Every penny you spend on education comes back to you exponentially.

Choose your company well
In my school and professional life I was more than 10 years late because of bad company. imagine? I spent ten years floundering at the decision. I don't know where the manager is and how to choose because of young people who encourage you to stay as you are, and destroy the times on the cafe more than doing useful work.
Choose your company - just like you - from those who have ambitions with goals in life who strive to achieve them. This would help you achieve your goal and get past your stops smoothly. On the contrary, you will find bad owners pulling you down. You will always find that they invite you to instant fun, entertainment, the search for happiness, and other beautiful terms. It is really beautiful if you did it, but only on the condition that you finish achieving your goal, or that your entertainment with them or with others is a reward for the effort you made, and the goal you achieved, and not entertainment and a waste of time on occasion and without occasion.
Adhere to the rules of getting rich
The one I mentioned to you in the previous topic. You can start saving all the money you get, except for a small part that you enjoy spending. It is possible to start investing securely from now on projects that are clear, stable and have a high level of safety.

Travel a lot and roam in faraway countries
Your chance to travel when you are young is much greater than your opportunity to travel while you are old. Take advantage of your free time, set your schedule free of obligations, travel to remote countries, experience the life of other societies, and merge with them. This has the most impact on generating a large amount of ideas that will benefit you and your community.

Accept failure
The last tip, sweetheart .. Don't make your fall the scene of the end, but the scene of the beginning. It is normal for you to fall again, again and again, but it is not normal to give up. Treat failure as a new experience, or an experience you've never experienced before. Make the matter simple and acceptable to you, keep in mind that a person who always walks in a paved way, will not be able to handle bumps (bumps / obstacles) if he meets one day. As for those who are troubled by life, they can tolerate what others cannot.
I ask God to grant you success .. This is what I got from the tips now, and I hope that the youth will add more advice to you, and to those of your age and search for those who give them advice
                                    German

Wählen Sie früh Ihren Lebensweg
Diaspora .. Die Diaspora ist der größte Feind der meisten Menschen, insbesondere der jungen Menschen. Viele Felder, viele Interessen, viel Glanz um dich herum. Sie wissen nicht, was für Sie besser ist, bis Sie Ihren materiellen Erfolg erreicht haben.
Möchten Sie eine Zusammenfassung dazu geben?
Wählen Sie ein Feld aus ... vorausgesetzt, Sie konzentrieren sich ganz darauf und ändern es erst, wenn Sie können.
Ich habe einen Freund, der sich auf die Wartung von Medizinprodukten (er hat sein Studium übrigens nicht abgeschlossen) und auf die Wartung von Geräten spezialisiert hat. Er hat seine Hand nur als ein riesiges Vermögen bearbeitet, das die drei Millionen überstieg, und er wurde eine sehr berühmte Person auf seinem Gebiet, so dass sein Name ausreicht, um die Diskussion über die Entscheidung der Person zu beenden, die den Wartungsprozess durchführt. Ein anderer Freund, der sich entschieden hat, in einem bestimmten Sektor des Schrotthandels zu arbeiten (Absolvent des zweijährigen Instituts). Dieser Sektor kauft und zerlegt Autobatterien und verkauft ihre Schrottteile an die Fabrik. Innerhalb von zwei Jahren konnte er seine Wohnung kaufen, sich selbst heiraten, ein vernünftiges Auto kaufen, und der Erfolg schreitet mit ihm weiter voran.
Es ist in Ordnung, sich der Art der Aktivität bewusst zu sein, die Sie auswählen, aber das Hauptproblem besteht darin, sich über einen langen Zeitraum auf diese Aktivität zu konzentrieren, bis Sie ein Profi darin werden. Für mich selbst habe ich Content als Aktivität ausgewählt und in den letzten sieben Jahren meine persönliche Marke aufgebaut. Jetzt habe ich mein Unternehmen, über das ich Content-Services für den gesamten arabischen Markt bereitstelle.
Wenn Sie bestimmte Bereiche als Vorschläge von mir wünschen, sind hier die folgenden (nur zur Erleichterung des Geistes):
Datenanalyse
Cloud-Server
Vertrieb & Digitales Marketing
Programmierung
Datenbank
Schrott und Recycling
Solarenergie
Starten Sie jetzt
Starten Sie ab sofort alle Aktivitäten zur Selbstentwicklung, die Sie in Zukunft für Ihre Karriere benötigen. Nutzen Sie die Zeit, wenn Sie jung sind und Zeit haben, Sie haben keine Verantwortung, Sie haben die Energie und Begeisterung, um zu beginnen und zu gehen, und die Geduld, um zu lernen. Andere sind jetzt mit seiner Arbeit, seiner Familie, seiner Frau oder seinen Kindern beschäftigt, und er hat keine Zeit, sich zu entwickeln.
Nehmen Sie an einem Englischkurs teil, bis Sie die Sprache in einem frühen Alter beherrschen, oder halten Sie sich an einen speziellen Kurs, der über das gewünschte Schulungsmaterial spricht.
Geben Sie sich gut für Bildung aus
In sich selbst zu investieren ist die beste Investition aller Zeiten. Vernachlässigen Sie nicht die Bildung. Versuchen Sie, einen respektablen Universitätsabschluss zu erhalten. Nehmen Sie an einer auf dem Arbeitsmarkt erforderlichen Schulung teil. Versuchen Sie, im Ausland zu unterrichten und zu studieren. Jeder Cent, den Sie für Bildung ausgeben, kommt exponentiell zu Ihnen zurück.

Wählen Sie Ihr Unternehmen gut aus
In meiner Schule und meinem Berufsleben war ich wegen schlechter Gesellschaft mehr als 10 Jahre zu spät. vorstellen? Ich habe zehn Jahre lang über die Entscheidung nachgedacht. Ich weiß nicht, wo der Manager ist und wie ich mich entscheiden soll, weil junge Leute Sie ermutigen, so zu bleiben, wie Sie sind, und die Zeiten im Café mehr zerstören als nützliche Arbeit zu leisten.
Wählen Sie Ihr Unternehmen - genau wie Sie - aus denen, die Ambitionen mit Lebenszielen haben und danach streben, diese zu erreichen. Dies würde Ihnen helfen, Ihr Ziel zu erreichen und Ihre Stopps reibungslos zu überwinden. Im Gegenteil, Sie werden schlechte Besitzer finden, die Sie runterziehen. Sie werden immer feststellen, dass sie Sie zu sofortigem Spaß, Unterhaltung, der Suche nach Glück und anderen schönen Begriffen einladen. Es ist wirklich schön, wenn Sie es getan haben, aber nur unter der Bedingung, dass Sie Ihr Ziel erreicht haben oder dass Ihre Unterhaltung mit ihnen oder mit anderen eine Belohnung für die Anstrengungen ist, die Sie unternommen haben, und für das Ziel, das Sie erreicht haben, und nicht für Unterhaltung und Zeitverschwendung gelegentlich und ohne Anlass.
Halten Sie sich an die Regeln, um reich zu werden
Die, die ich Ihnen im vorherigen Thema erwähnt habe. Sie können anfangen, das gesamte Geld zu sparen, das Sie erhalten, mit Ausnahme eines kleinen Teils, den Sie gerne ausgeben. Es ist möglich, ab sofort sicher in Projekte zu investieren, die klar und stabil sind und ein hohes Maß an Sicherheit bieten.

Reisen Sie viel und streifen Sie in fernen Ländern
Ihre Chance zu reisen, wenn Sie jung sind, ist viel größer als Ihre Chance zu reisen, während Sie alt sind. Nutzen Sie Ihre Freizeit, legen Sie Ihren Zeitplan frei von Verpflichtungen, reisen Sie in entlegene Länder, erleben Sie das Leben anderer Gesellschaften und verschmelzen Sie mit ihnen. Dies hat den größten Einfluss auf die Generierung einer großen Anzahl von Ideen, die Ihnen und Ihrer Community zugute kommen.

Fehler akzeptieren
Der letzte Tipp, Schatz. Machen Sie Ihren Sturz nicht zur Szene des Endes, sondern zur Szene des Anfangs. Es ist normal, dass Sie immer wieder fallen, aber es ist nicht normal, aufzugeben. Behandeln Sie Misserfolge als eine neue Erfahrung oder eine Erfahrung, die Sie noch nie zuvor erlebt haben. Machen Sie die Angelegenheit einfach und für Sie akzeptabel. Denken Sie daran, dass eine Person, die immer auf asphaltierten Wegen geht, nicht in der Lage ist, mit Unebenheiten (Unebenheiten / Hindernissen) umzugehen, wenn sie sich eines Tages trifft. Diejenigen, die vom Leben geplagt werden, können tolerieren, was andere nicht können.
Ich bitte Gott, Ihnen Erfolg zu gewähren. Dies habe ich jetzt aus den Tipps erhalten, und ich hoffe, dass die Jugend Ihnen und Ihren Altersgruppen weitere Ratschläge geben und nach denen suchen wird, die ihnen Ratschläge geben.