The question is, "What is a blockchain?" One of the most popular search addresses on Google search engines in recent years. Many curious people search for titles such as "Blockchain for beginners" pursuing a "blockchain curriculum" or "Blockchain Definition" seeking someone's explanation and explanation of the blockchain.
So what is blockchain technology?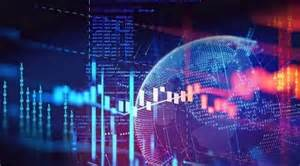 Blockchain, known as "blockchain" in Arabic, can be simply said to be data stored and preserved through decentralized computer networks.
This unreliable technology has the potential to radically change the present world as we know it by redefining the way we treat information and how value is communicated. Blockchain, for example, allows digital currency to be transferred P2P without going through a bank. This technology reduces the need for intermediaries in banking, insurance, entertainment, government and many other traditional sectors. Blockchain is in its early stages of development, but this technology has begun to be used in real life in cryptocurrency, government data storage and other fields. The possibility of use in the public and private sectors is also being studied.
One of the most popular blockchains known to this day is the blockchain used in the cryptocurrency "Bitcoin".
How does it work?
The concept of blockchain technology has been covered in many books, but let's take bitcoin as an example to look at the basic concept of this technology.
Blockchain technology records information related to transactions in bitcoin, such as the source of this money, the destination to which it was sent, the timing of this transaction, its value, fees paid, and any information related to this process. All of this information is stored in a series of "blocks" like containers. For Bitcoin, each block contains stored data for 2,000 transactions (at least by the end of 2017). Process blocks are also associated with cryptographic secondary links.
Blockchain can store all kinds of data such as cryptocurrency transaction details, land registration details, insurance records, health records, car accident records, changes to the title deed, etc. It can also serve as a platform for other applications.
Blockchains that act as logbooks distributed with specific working timestamps are stored (in most cases) over a decentralized network of computers, also known as "nodes". Each computer stores the entire blockchain.
Blockchain features:
Blockchain changes require tremendous computing power and cannot be tuned because blockchains become more secure as they age.
Blockchain is characterized by some degree of transparency, as data stored on the blockchain (e.g. bitcoin) can be viewed by anyone using the blockchain browser to view all stored transactions. However, some blockchain technologies offer more anonymity.
Blockchains tend to be decentralized because they do not have central authority, unlike traditional databases that can be blocked and monitored by the owner. Blockchain can remain effective 24/7 even if the network goes down. However, there is a trend of centralized blockchain projects.
All of these features arouse the hope of transforming our daily routine into a more efficient, transparent, quick and cost-effective routine.
Blockchain type:
There are two types of blockchain.
In general, anyone (like bitcoin) can join the contract network.
In particular, only those with permission (often used by companies) can add their own devices to the network.