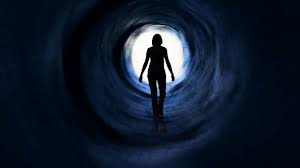 Angst mit Hilfe von Wikipedia übersetzt:
"Angst ist ein Grundgefühl, das sich in als bedrohlich empfundenen Situationen als Besorgnis und unlustbetonte Erregung äußert. Auslöser können dabei erwartete Bedrohungen, etwa der körperlichen Unversehrtheit, der Selbstachtung oder des Selbstbildes sein."
Angst ein sehr starkes Gefühl. Ich wollte eigentlich nicht über das Thema Angst schreiben aber dann habe ich mir doch einen Ruck gegeben, weil ich spürte gerade diese Woche ist es dran!
Ich merke, dass ich meine Ängste oft verdränge. Wann habe ich Angst? Wann habe ich Angst gehabt?
Meistens habe ich keine Angst und bin auch sehr unvorsichtig, risikobereit. Man könnte sogar sagen ein bisschen Adrenalin tut mir "GUT" Sei es Klippenspringen, Bungee-Sprung oder auch außergewöhnliche Achterbahnen da bin ich dabei und war immer einer der Ersten, die sich beweisen mussten. Doch das hat sich jetzt im Alter auch geändert und gerade als Vater ist mir die Verantwortung für meine Tochter (wird Heute 19) und meinen Sohn (6 Jahre) viel wichtiger geworden.
Ich bin vorsichtiger geworden und gehe weniger Risiken ein. Sei es beim Auto fahren oder bei vielen kleinen Dingen wie Fahradhelm tragen etc.
Und diese Woche ist mir auch noch mal bewusst geworden, dass ich Angst habe vor großen Veränderungen wie Krieg oder Naturkatastrophen wo wir hilflos sind und nichts daran ändern können. Gerade im Bezug auf meine Kinder.
Das war's schon mit dem MittwochsQuickie es hat mich wie immer sehr gefreut bis zur nächsten Woche.
Liebe Grüße Michael
Schreibe innerhalb von 10 Minuten alles auf, was dir zum aktuellen Thema einfällt und poste deinen Beitrag mit dem Tag #MittwochsQuickie.
Das wars schon :)
LG Michael
Quellen: Wikipedia
Bild: t-online.de
English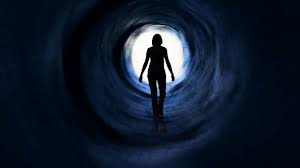 Fear translated with the help of Wikipedia:
"Fear is a basic feeling that expresses itself in situations perceived as threatening as concern and unpleasant excitement. Triggers can be expected threats, such as physical integrity, self-esteem or self-image. "
Fear is a very strong emotion. I didn't want to write about the topic of fear, but then I gave myself a jolt because I felt that this week it was my turn!
I realize that I often repress my fears. When do I feel fear? When have I been afraid?
Most of the time I am not afraid and I am also very careless, willing to take risks. You could even say that a little bit of adrenaline does me good. Be it cliff jumping, bungee jumping or even extraordinary roller coasters - I am there and I was always one of the first to prove myself. But that has changed with age and especially as a father, the responsibility for my daughter (now 19) and my son (6 years old) has become much more important to me.
I have become more careful and take fewer risks. Be it driving a car or wearing a bicycle helmet etc.
And this week I also realized again that I am afraid of big changes like war or natural disasters where we are helpless and can't do anything about it. Especially in regard to my children.
That's it for WednesdayQuickie it was a pleasure as always until next week.
Translated with www.DeepL.com/Translator (free version)
Write down everything you can think of within 10 minutes and post your post with the tag #WednesdaysQuickie.
That's it :)
Best Regards Michael
Sources: Wikipedia
Picture: t-online.de