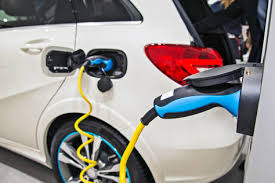 Bei den Elektrofahrzeugen streiten sich ja die Geister. Weiss garnicht wie ich anfangen soll. Mir fallen als erstes Pro und Contra ein!
Pro:
Gerade in Städten wird sich der fehlende Verbrennungsmotor bemerkbar machen - Keine Abgase- kein CO2
sehr leise
Wartungskosten sind sehr gering - kein Getriebe, keine Lichtmaschine, kein Keilriemen
Betriebskosten sind geringer - Strom ist günstiger als Diesel, Benzin (Ideal wäre es wenn man den Strom über die eigene Photovoltaikanlage herstellt
Im Moment gibt es noch vom Staat Förderungen für die Anschaffung eines Elektroautos
Steuern und Versicherungen sind günstiger
Contra:
Hoher Anschaffungspreis trotz Förderungen vom Staat
Geringe Reichweite
Die Lithium-Ionen-Batterien verbrauchen sehr viel Energie bei der Herstellung und haben eie kurze Lebensdauer (ca 10 Jahre) problematische Entsorgung (belastet die Umwelt)
Fehlende Infrastruktur (zu wenig Ladestellen)
zu lange Ladedauer (von bis zu einem Tag)
Das sind die Vor und Nachteile die mir dazu einfallen. Was ich sehr schade finde ist das die Industrie und der Staat den Wasserstoffantrieb überhaupt nicht mehr beachten. Warum sollte man nicht beides fördern.
Ein Beisspiel was mir noch einfällt. Hier im Norden die Bahnstrecke zwischen Kiel und Lübeck ist nicht mit Oberleitung versehen. Die Nachrüstung wäre sehr aufwendig und sehr teuer. Was hat man in der Vergangenheit gemacht? Man fuhr die Loks mit Dieseltreibstoff. In den letzten 2 Jahren hat dann das Land Schleswig Holstein mehrere Ausschreibungen gestartet um diese Strecke entweder mit Strom (grosse Akkus die in den Zügen eingebaut werden) oder mit Wasserstoff zu betreiben. Das Rennen haben die Strom Akkus gemacht und es wurden viele Millionen für neue Trieb - bzw- Zugmaschinen ausgegeben.
Ich hätte mir gewünscht das das Land den Mut gehabt hätte dieses Projekt mit Wasserstoff zu betreiben. Kenne die Hintergründe nicht was zu den Entscheidungen geführt hat, doch es hätte ein Pilotprojekt mit Vorbildfunktion werden können.
Schreibe innerhalb von 10 Minuten alles auf, was dir zum aktuellen Thema einfällt und poste deinen Beitrag mit dem Tag #MittwochsQuickie.
Das wars schon :)
LG Michael
Quellen:
Bild: autobild.de
English: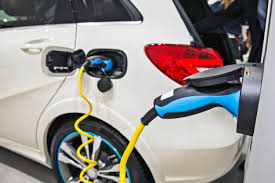 The ghosts are fighting over electric vehicles. I don't know how to start. The first thing I think of is pros and cons!
Pro:
Especially in cities the missing combustion engine will make itself felt - no exhaust gases no CO2
very quiet
Maintenance costs are very low - no gearbox, no alternator, no V-belt
Operating costs are lower - electricity is cheaper than diesel, gasoline (it would be ideal if you produce the electricity via your own photovoltaic system)
At the moment there are still subsidies from the state for the purchase of an electric car.
Taxes and insurance are cheaper
Contra:
High purchase price despite government subsidies
Low range
The lithium-ion batteries consume a lot of energy during production and have a short service life (approx. 10 years) problematic disposal (pollutes the environment).
Lack of infrastructure (too few loading points)
charging time too long (up to one day)
Those are the advantages and disadvantages I can think of. What I find very unfortunate is that the industry and the state do not consider the hydrogen drive at all any more. Why not promote both?
An example of what I can think of. Here in the north the railway line between Kiel and Lübeck is not provided with overhead line. The retrofitting would be very complex and very expensive. What have you done in the past? One drove the locomotives with diesel fuel. In the last 2 years, the state of Schleswig Holstein has started several tenders to operate this line either with electricity (large batteries built into the trains) or with hydrogen. The race was made by electric batteries and many millions were spent on new traction engines.
I would have wished that the country had the courage to run this project with hydrogen. Don't know the background to what led to the decisions, but it could have been a pilot project with a role model function.
How do you take part in #Wednesday'sQuickie?
Within 10 minutes, write down everything you can think of about the current topic and post your contribution with the day #WednesdaysQuickie.
That's it :)
Sources:
Picture: autobild.de
Translated with www.DeepL.com/Translator