#MittwochsQuickie Jahresrückblick Steem und was sonst so war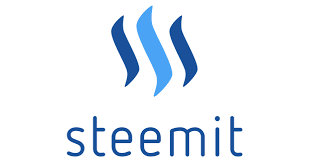 Im heutigen MittwochsQuickie möchte ich einen kurzen Jahresrückblick über Steemit und auch was sonst so passiert ist geben.
Steemit
Ja ich bin sehr sehr zufrieden mit dem Jahr. Und habe vor ca. 8 Wochen meine ersten 1000 Steem verdient. Um mehr voten zu können habe ich jetzt schon dreimal bei dlease Steem geleast. Mit der SteemPower kann ich den Leuten die mich fördern und upvoten auch Votes geben die, die PayOutGrenze erreichen. Zum Beispiel bei den Kommentaren.
Mir macht es immer noch sehr viel Spaß und der Preis interessiert mich wirklich nur ganz ganz wenig. Mir sind die Menschen die ich kennengelernt habe, die Beziehungen die sich entwickelt haben sehr wichtig geworden und ich schaue wirklich jeden Tag rein. Ich arbeite nicht mit automatischen Upvotes sondern mache alles manuell. Außer der @steemchiller und @double-u bekommen ein Autovote von mir. Dann habe ich seit ca. 8 Wochen begonnen dem Chiller an meinen Blogs zu beteiligen mit der Funktion die SteemPeak zur Verfügung stellt (Beneficiaries) Ich hoffe das, das noch mehrere machen. Finde auch den ChillerDay super gut den @muelli in die Wege geleitet hat.
Allgemein
Ich bin gerade dabei mich beruflich zu verändern, weil ich keine 40 Stunden mehr arbeiten möchte sondern nur noch 30 und es sieht ganz gut aus. Ich habe entschieden mehr Zeit für Familie, für meinen Sohn zu haben. Nicht mehr so viel zu Arbeiten. Wir suchen noch eine größere Wohnung in Hamburg, was natürlich auch sehr schwer ist. Aber das steht auf der Agenda für 2020. Ja das war es soweit für den MittwochsQuickie ich denke ich habe die 10 Minuten einhalten können und bin gespannt auf eure Kommentare ganz liebe Grüße Michael
Jetzt aber noch einmal kurz zu den Regeln des MQ
Schreibe innerhalb von 10 Minuten alles auf, was dir zum aktuellen Thema einfällt und poste deinen Beitrag mit dem Tag #mittwochsquickie.
Der #mittwochsquickie geht immer von der Veröffentlichung bis zur nächsten Veröffentlichung. Das heisst zu dem heutigen Thema habt ihr 1 Woche, in der Regel bis nächste Woche Mittwoch 10 Uhr die Möglichkeit eure Gedanken aufzuschreiben.
Das wars schon :)
LG Michael
Quellen:
Bild: to.moon.de
English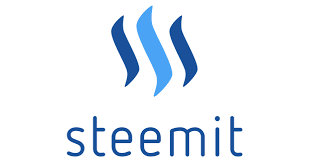 In today's Wednesday Quickie I would like to give a short review of Steemit and also what else happened.
Steemit
Yes I am very very pleased with the year. And I earned my first 1000 Steem about 8 weeks ago. To be able to vote more, I have now leased three times at dlease Steem. With the SteemPower I can give the people who promote me and upvote me also votes those who reach the PayOut limit. For example in the comments.
I still have a lot of fun and the price really interests me very little. The people I met, the relationships that developed have become very important to me and I really look in every day. I do not work with automatic upvotes but do everything manually. Except the @steemchiller and @double-u get an auto-vote from me. Then I started to use the chiller for about 8 weeks to participate in my blogs with the function that SteemPeak provides (Beneficiaries). Find also the ChillerDay super good the @muelli has initiated.
General
I am currently in the process of changing my career, because I don't want to work 40 hours more, but only 30 and it looks quite good. I have decided to have more time for family, for my son. Not so much to work anymore. We are still looking for a bigger apartment in Hamburg, which is of course also very difficult. But that's on the agenda for 2020. Yes that's it for the Wednesday Quickie I think I've kept the 10 minutes and I'm looking forward to your comments very much Michael
But now once again briefly to the rules of the MQ
Write down everything you can think of on the current topic within 10 minutes and post your contribution with the tag #wednesdaysquickie.
The #wednesdaysquickie is always from release to the next release. That means you have 1 week, usually until next week Wednesday 10 am, to write down your thoughts on the current topic.
That's it :)
Greetings Michael
Translated with www.DeepL.com/Translator (free version)
Best Regards Michael
Sources:
Picture: to.moon.de