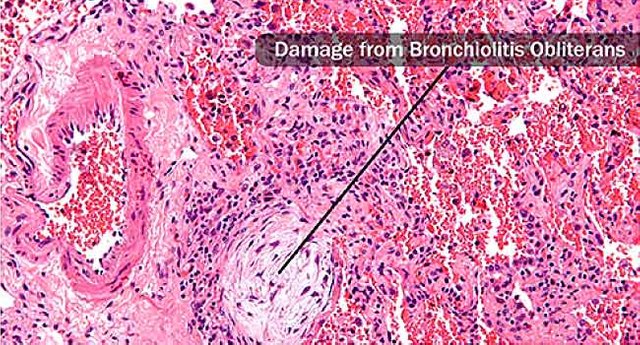 Vaping is no good than smoking conventional. It is also damaging the lungs, and even killing the people, according to the various reports. According to the CDC, in the US, the lung illness in association with vaping has reached to 2,172 (till last 21st November). The lungs injuries have been reported in all the states of the US except Alaska. So far, 42 deaths were attributed to the vaping-related lung injuries where the deceases were of age between 17 to 75, with a median age of 52.  
According to the reports, the death and lungs damages incidences were more associated with flavoured-typed vaping. According to the CDC, around 85% of the cases of lung damages and death, the victims took products that contained THC. Another chemical is found to be the culprit in such cases and it is known as vitamin E acetate. When this chemical is heated and inhaled, it causes lung damage.  
The chief medical officer of the American Lung Association, Dr Albert Rizzo told  
"These are products that are not regulated with regards to the substances being inhaled. While these compounds may be safe to swallow, they can become toxic and cause lung damage when they're heated and inhaled as a vapour"  
He also said,  
"People shouldn't vape. If they don't, they shouldn't start. If they are vaping, they should stop because these products have not been evaluated by any regulatory agency in this country and there's no evidence as to their safety or efficacy,"  
In short, giving up vaping and other smoking habits are the best options for us. 
Shared On DLIKE
---