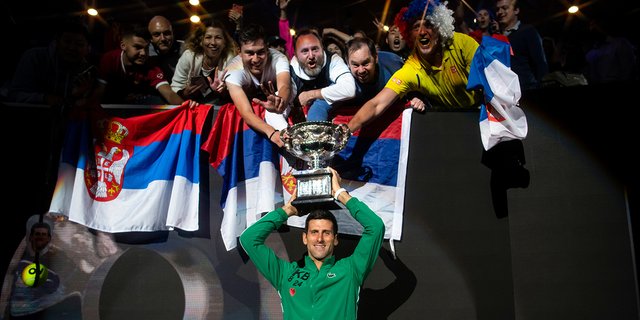 The father of Novak Djokovic seems he had some bad blood against Rafael Nadal. Of course, what he is stating about Nadal complaining on the crowd being disrespectful during his match with Djokovic. I kinda disagree with this considering Novak has also complained during his recent game at the Australian Open, where he won. 
But I do agree that Nadal has more fans elsewhere. He is very much popular and a crowd favorite when he and Novak plays, as the latter doesn't have the same kind of popularity. 
Recently, Nadal has admitted that he preferred Dominic Thiem to win instead of Novak Djokovic at the Australian Open. Then he said he is happy for Novak's success. That I found hypocritical though. Of course, it is understandable if Nadal wants Thiem to win because it is for his advantage but I don't believe he is happy for Novak. 
There we can see that the Big 3 are not really friends. They are rivals, but at least they should keep being professional towards each other. 
Shared On DLIKE
---