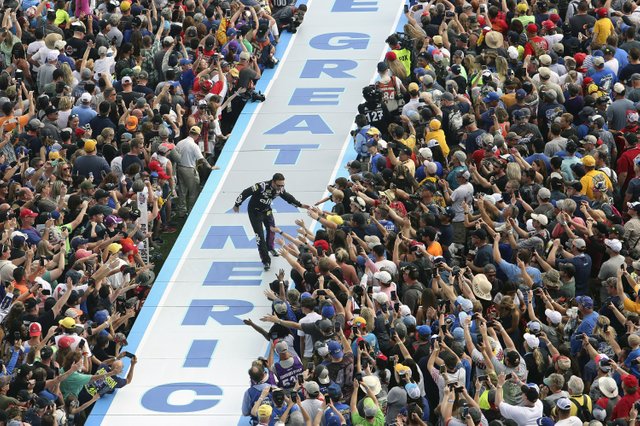 Jimmie Johnson tugged at his baseball cap, walked to a golf cart and sat backward on the dash for a ride out of the Daytona garage. After a Speedweeks where Johnson was hailed by many of his peers as the greatest NASCAR driver of all time, Johnson's expected final Daytona 500 ended with the seven-time champion looking at a scoring pylon that ticked off laps without him.
Johnson was collected in a late-race wreck at the Daytona 500, and his #OneFinalTime kickoff in the final full season of his NASCAR career ended with a 35th-place finish.
"It's been really a cool race to be a part of," Johnson said. "You only dream of racing in races like this as a kid."
Shared On DLIKE
---