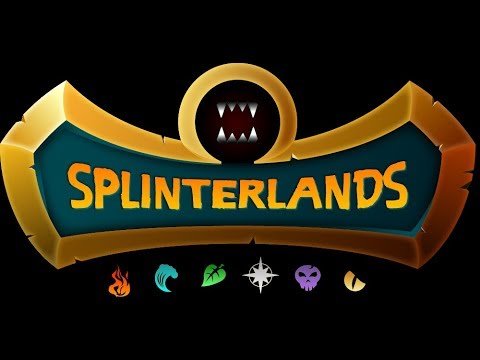 ---
https://www.youtube.com/watch?v=Xp14Fjcs58A
So, my all friends on steemit.
How are you all?
Hope that you all are well by the grace of THE ALMIGHTY ALLAH.
Today, I'm back again with my another live stream of Splinterlands. This post is to join the weekly curation contest of Share Your Battle arranged by @splinterlands / @steemmonsters team.
To join this amazing contest you have to play a ranked battle by following the rules that is given in the contest announcement post of @splinterlands .
This week's challenge is, you have to use a card named MAGGOT. Maggot is melee card with the ability of Opportunity . The speciality of this ability is it attacks the enemy card which has lowest life level. And because of it sometimes good cards of enemy falls down, even if they were in a safe position. And it really helps to win a battle easily. I didn't have this card before. I've bought this card from market just to join in this contest. But, now I really find this card so useful. @splinterlands has asked some questions about the battle that one must answer properly to be full participant of this contest.
SO, My answers:
First one-
Actually, I was streaming for half of hours and played more than one match obviously. So, it's hard to explain the line up. Because all the line up wasn't same. But, in most of the matches I used it in 3rd and 4th position. Because, it has low life and for its ability it can attack from any position.
Second one-
Yeah, in every matches my strategy worked. The Maggot worked so well in every matches.
Third one-
No, I didn't use this card before. Because, I didn't have this card to play. I don't even knew about this card. But, from now I am going to use it in every match.
---
Actually, I came to know about this card from the other posts of this contest. I used to curate others post to inspire them to post more content of splinterlands. So, I first saw it in the post of @splinterlands then I thought I couldn't join this contest because I don't have this card. But, then I was reading others post and found some positive review of this card. And, I decided to buy this card and play with it. And it didn't disappointed me.
#Thanks for reading my post.
Hope that you liked both my game play and post.
See you again in my next post. Till then stay happy, stay healthy.
---