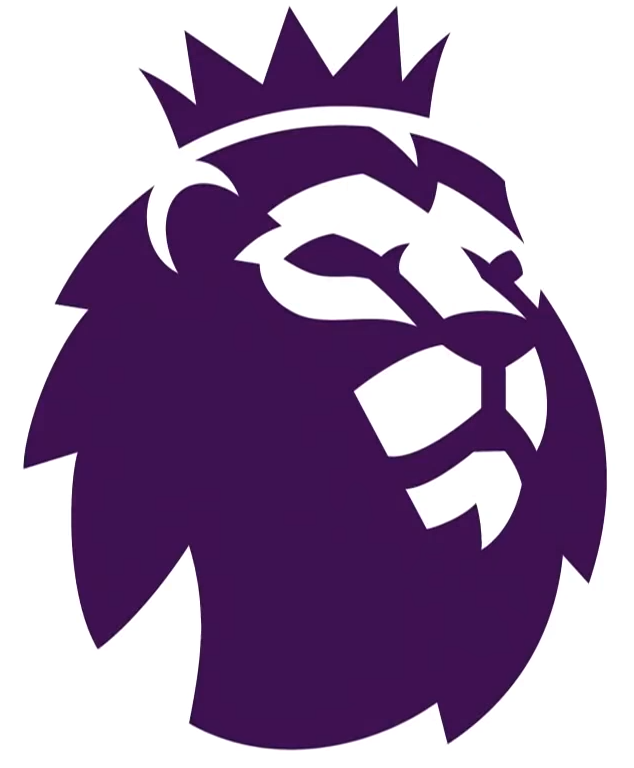 (epl.com)

I wish there is no surprises for this week.
Matches will be played mostly on
Saturday with two matches on Sunday.
One at 7:30 AM E.T. Most of the rest at 10 AM.
Saturday is busy time for me, I will look from time to time.
Only two on Sunday morning eastern time.
How many are you watching ?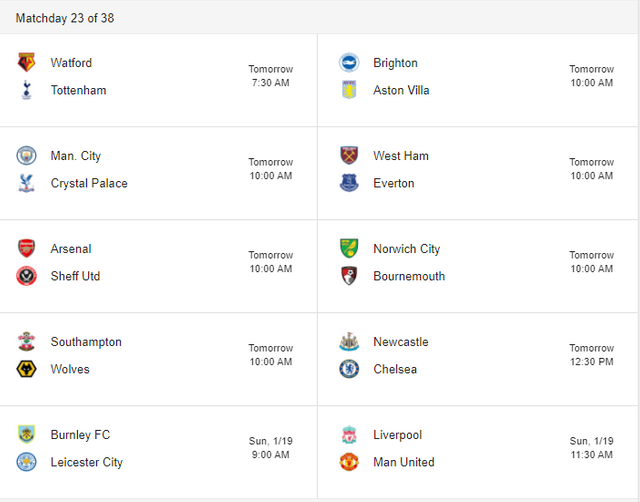 (google.com)
Watford vs Tottenham is interesting match.
I will give the edge to Tottenham knowing they can pull it.
Watford is playing great right now and they do not want to fall back
to relegation zone.
No kane, no problem they should be able to play with what they have.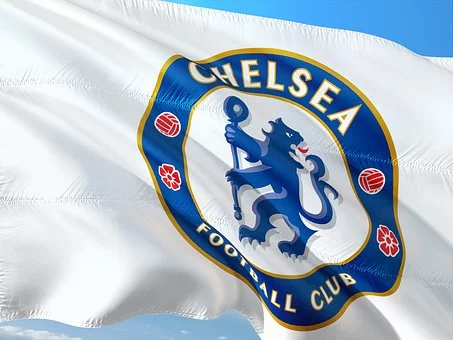 (pixabay)
Chelsea vs Newcastle. Why would Chelsea lose this match ?
Only Lampard can answer that question.
Clear victory. I should not have to say more cause I am already bias
for a Chelsea win.
Aston Villa vs Brighton will be an interesting match. Aston needs a win
to pressure Watford into relegation.
Brighton loss will drop them closer to relegation.
This is a crazy match for both team.
I know a loss or a win will help another team down the line.
Manchester City vs Crystal Palace.
I favor City to grab this win and run with it.
Palace had three draws in the last three weeks.
They cannot afford a loss now.
City needs a win to continue their pseudo pressure to Liverpool.
Leicester vs Burnley on Sunday should be cake walk.
There is a problem, Burnley cannot lose this game, otherwise it will be
five losses in a row.
This is really close to relegation as well.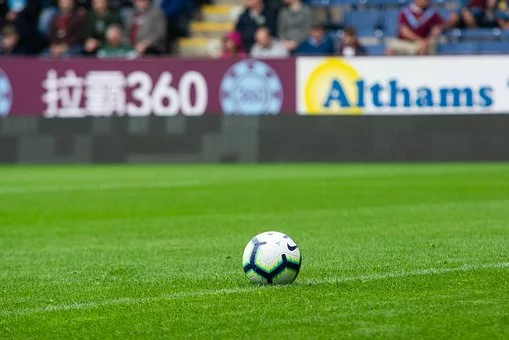 (pixabay)
Arsenal vs Sheffield should be an interesting one.
Standing wise I favor Sheffield to take this home.
This game could go either way.
Norwich vs Bournemouth. What do you think?
Please comment about this match.
Southampton vs Wolves.
This is one match whatever the winner, it will not change
their position down the line.
Wolves loss will benefit any teams trying to climb the standing.
I leave the best for last.
Manchester Utd vs liverpool. This match will be played on Sunday.
Clearly I will favor Liverpool.
They have not lost yet.
No Rashford I think Manchester Utd can elevate their game
and show what they are worth.
Slow down!
liverpool plays like they are invincible.
They will find a way to score.
VAR has been detrimental to football lately.
Yes handball and offside are prevented but it slows
the game tremendously.
It will take time for football fans to regain the passion we lost
with technology.
Who am I to say otherwise?
Let us adapt and
stay tuned!