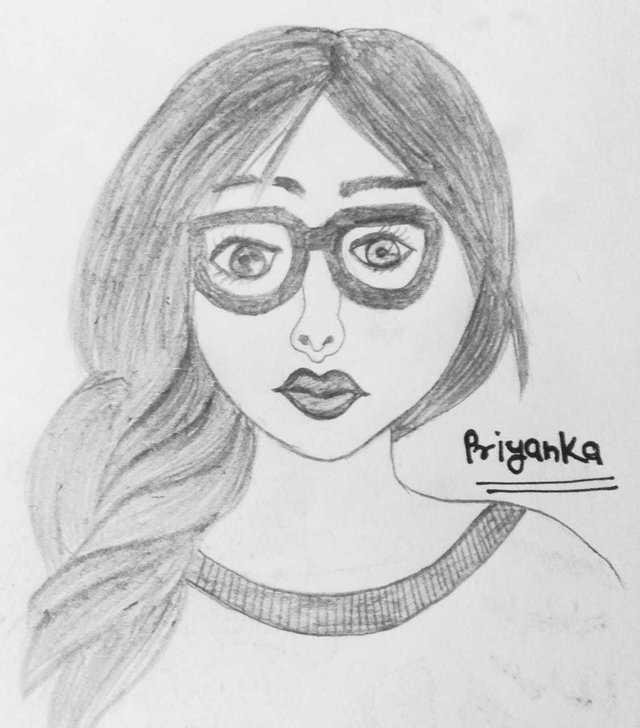 Hey Friends...
Good Night/Morning/Evening..I Hope You All Will Be Good & Doing Their Job Very Well..
Friends, Today i have made a art of Beautiful Girl. Today I have created a portrait drawing of a very beautiful girl who is wearing a glasses. It takes about 20 to 25 minutes to create this...I enjoyed quite a lot in making this art.
I hope you like this drawing...
Thank You For Your Attention!