Apparently, there was some kind of Ethereum Hard Fork last night.
Did it happen in Turkey or something? Cuz I think it's called Istanbul.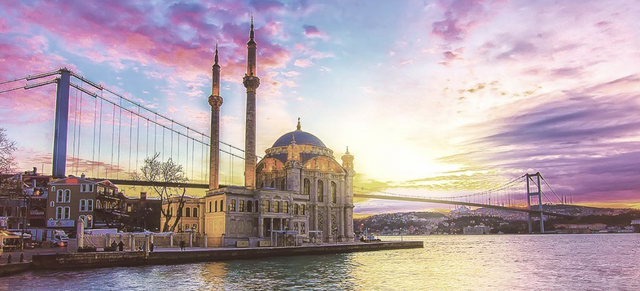 Did anyone notice? Was anyone supposed to notice? I wonder how many people actually thought that ETH would pump due to that fork. As we all know here in the STEEM-verse, a hard fork with systemwide consensus is little more than a software update. On the Ethereum chain, where there's like $16-17 billion of value involved, and a whole bunch of whirring buzzing machines minting cryptocurrency due to the Proof of Work nature of the chain, it's kind of a hullabaloo, but it is of such importance that everyone (exchanges, mining pools, dapps, Parity, wallet providers, etc.) is well incentivized to make sure it all goes as smoothly as possible.
And that's just what happened
Vitalik says ETH is now much better prepared to scale to 3,000 transactions per second, interoperability with Zcash has been achieved (I don't know why that's something to write home about, I thought Zcash was a disaster? Well, at least in terms of price it is!). As a result, and this may be the reason for that Zcash interoperability, ETH now has a robust compatibility with the privacy-enhancing protocol known as Zero Knowledge Proofs. Actually, zCash terms them zk-SNARKs, which stands for "Zero-Knowledge Succinct Non-Interactive Argument of Knowledge." Basically, with this technology, a private key holder can prove ownership of that private key without having to use it or display it. This Ethereum Improvement Proposal (EIP-152) was the coolest of the bunch. What makes it even cooler is that this interoperability apparently extends to all equihash-based PoW coins including one of my favorite projects HoriZen aka ZenCash.
Other than that, the other 5 EIP's were all about reducing ETH gas fees (I'll believe it when I see it!). Pretty much another ho-hum software upgrade... Now we wait patiently (some more) for ETH 2.0 at some point in the near future (maybe?). Let's hope there won't be another hard fork between now and Casper the Friendly Ghost's Proof of Stake party, shall we?
Now that Istanbul is here without a hitch, those of us in blockchain companies can get back to working on software development, token economies, and thinking about new protocols to underpin the fast-growing and, in my view, incredibly important DeFi movement. In my day job, we're building the Konstellation Network to serve as the backbone for institutional information and asset exchanges.
And that's what they're doing at FinNexus, where I've agreed to take an advisory role to help them bridge the traditional finance and decentralized finance worlds together at the protocol level. I firmly believe that we stand at the cusp of meaningful positive change in our global financial system and I, for one, want to be able to look back at this moment and say that I did all I could do to be able to say right now,