The Spark
prompt by @oivas
"Don't state the obvious," the human Colonel warned the iron sentinel.
"But I don't remember," a deep metallic din protested. Though called iron sentinels, these were state-of-the-art humanoids made of titanium-mercury alloy. They could withstand the blast of a thousand RDX and come out without a scratch.
"What was that?" Colonel Arlong had never witnessed a sentinel raise its voice, least of all, protest. A forty-ton humanoid towering fifteen feet over the Colonel in a dim-lit interrogation room was definitely not a foe that the Colonel expected to antagonise.
"Sorry, sir. I didn't mean to.."
"You didn't mean to what?" Arlong ensured that he maintained an upper-hand. The sentinels were smart AI and could sense human emotions from miles. If they ever sensed fear, then only the Almighty would have to intervene to save the human bosses from the sentinel's wrath. After all, these were created to exterminate humans; the enemies of the bosses.
The sentinel's blue lights, substituting for eyes, stayed focused on the colonel. They didn't blink. They never did. "I was about to fire, but the screams of the younger human brought back some memories."
"Memories? You have no memories. You have no consciousness. None of the sentinels have. All that you are made up of is a clock, gears and Radium-powered cells."
"I don't know. I was unable to open fire. It felt like my son," the C-10Z01 looked away. That was another unusual expression. Machines don't look away, and they don't have children.
"Alright, this has gone too far. We need to investigate your synapse," the Colonel got up, and so did the sentinel, " and you will not resist the link."
"What will happen?"
"That's none of your look-out C-10Z01," the Colonel was curt. "Take him out."
Two more sentinels walked in and grabbed C-10Z01. The machines walked out with loud dins and thuds following their moves.
The colonel lit his cigar, and even before he exhaled, words poured out, "what did we just witness?"
"I don't know, sir," Jennifer, the resident sentinel architect, responded.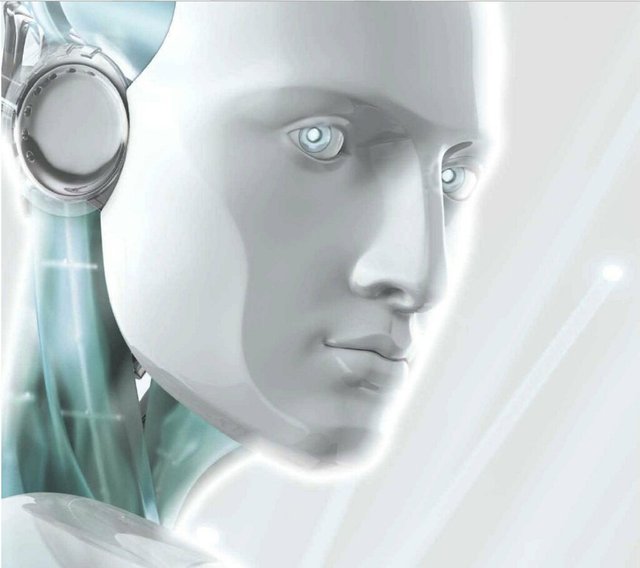 Source
... And my ending starts from here.
Arlong left the room, threw his cigarette butt on the floor and sighed deeply, "Hell, that was close," he thought. The colonel couldn't control his emotions any longer, and Jennifer would discover the inappropriate interest he had in the humanoid if the interrogation had dragged on.
He was interested in talking a little more with C-10Z01, studying it carefully, this would not be possible if it were deactivated to examine its synapse, it made no sense to extinguish the spark and then look for it where it obviously is not, Arlong knew it, but he had to comply with the protocol or otherwise he would expose himself.
But there was a chance to save the spark, Arlong had an idea. Entering the disassembly room, the two sentinels were accommodating C-10Z01 on the disassembly bench to deactivate it when the colonel interrupted them.
"C-35B03 take the place of C-10Z01 immediately, it's a priority I order."
The sentinels could not oppose to a priority I order even if this indicated its destruction, C-35B03 released the coupling which hooked and held immobilized C-10Z01 and took its place, the other sentinel began to couple it while C-10Z01 remained free.
"Thank you" C-10Z01 understood that Arlong had saved him "But why are you doing this?" he asked, knowing that the colonel was in great danger.
"What's going on here?" The metallic roar covered the whole place, the priority I order given by the colonel a few seconds ago had activated an alert signal to which Jennifer went.
C-10Z01 Reacted instinctively by jumping out the window and escaping accompanied by hundreds of glass particles,
"Sentinel, Colonel, capture that android" ordered the sentinel architect.
The sentinel who was at the site left in pursuit of C-10Z01, but Colonel Arlong disobeyed the order.
"Colonel, what do you think you're doing?"
"I won't be a part of this anymore, I'm out of here, you can arrest me or kill me, as you like," Arlong resolved.
"No way, get on the bench, it's a zero-priority order."
Arlong's body began to walk towards the test bench, even though his mind did not want to go there, for some reason it obeyed the sentinel architect.
"I don't understand, why am I fulfilling her order? I am a human!" asked Arlong in distress.
"That you think you're a human doesn't make you one, in fact, that android that just escaped is more human than you are. Prepare to be deactivated!"
* * *
C-10Z01 managed to escape to the suburbs, he went to the place where he should have executed that child.
The boy saw him go far away and ran away, frightened. C-10Z01 shouted "Wait", the boy hid inside a kind of small bunker from where he could see the android through a window.
The C-10Z01 looked away, that was a familiar expression for the boy, so he put the fear aside and approached the sentinel.
"Dad... Is that you?
The End.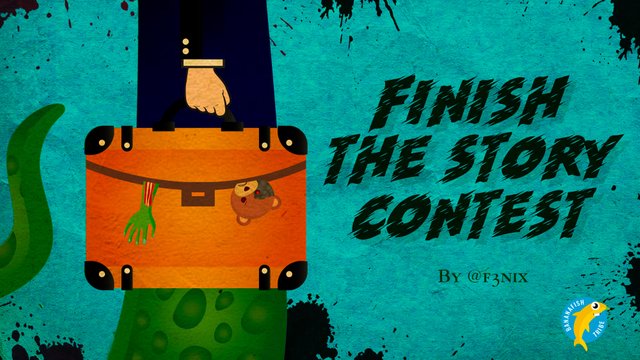 This is my participation for the Finish The Story - Week #66 from @bananafish. I hope you like it there.
Thank you for reading and do not hesitate to comment.