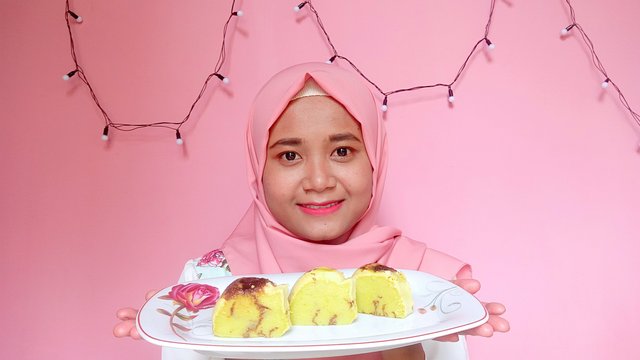 Sweet cakes can make the day more cheerful, although we do have to limit our intake of sweet foods.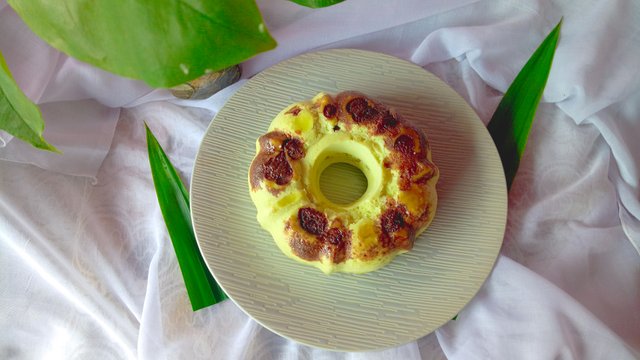 Today I will share with you the recipe Steamed Pandan Cake With Choco Pandan Condensed Milk.
Note: If you don't have pandan leaves, you can replace it with instant pandan paste water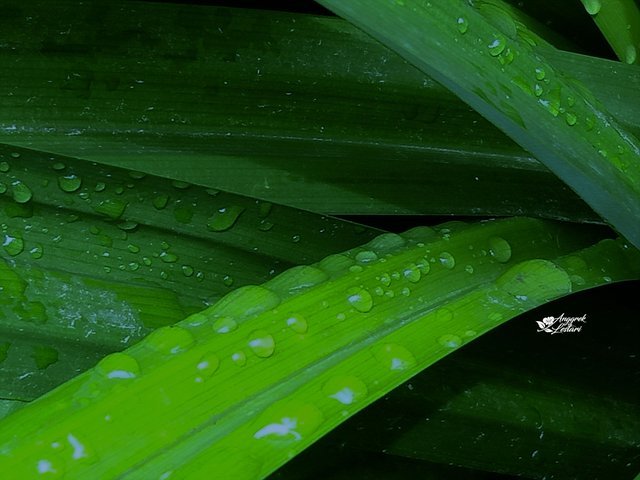 The use of pandan leaves is also a natural coloring and fragrance scent. That is why pandan leaves are also called vanilla from Indonesia.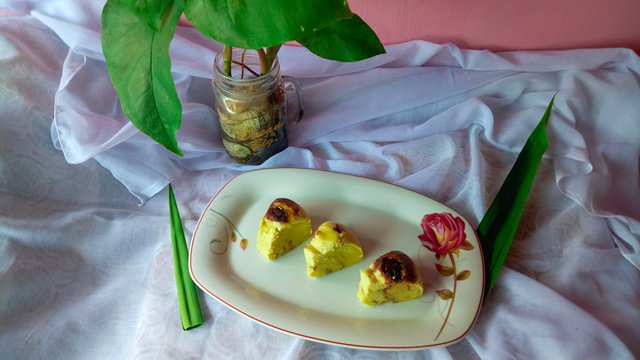 The Ingredients
FIRST DOUGH
125 gr of all purpose Flour
25 gr of Maizena Flour (Corn Flour)
1 tsp of vanilla powder
100 ml of pandan leaves water
4 yellow eggs
SECOND DOUGH
-4 white eggs
-150 gr of sugar
TOPPING
Condensed Chocolate Milk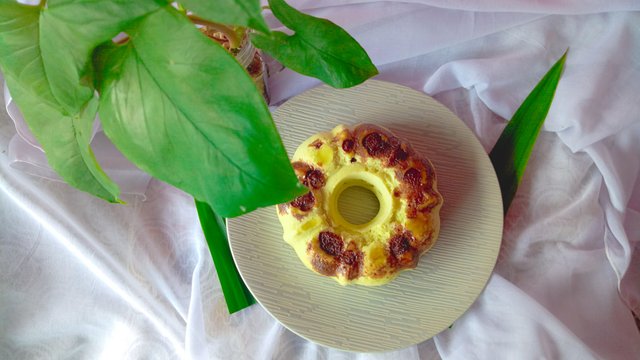 How to make
Step 1
Make the first dough.
To a container, add 100 ml of pandan leaf water, 50 grams of margarine, 4 egg yolks, 125 grams of all purpose flour, one teaspoon of vanilla, and 25 grams of cornstarch, then shake until evenly mixed using a mixer.

Step 2
Make a second dough.
To a container, add 4 egg whites, 150 grams of sugar, then mix at high speed.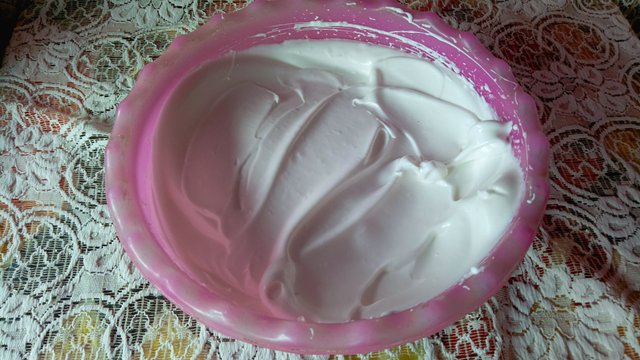 Step 3
When the egg white mixture is ready, slowly mix the egg white mixture into the egg yolk mixture. Stir slowly.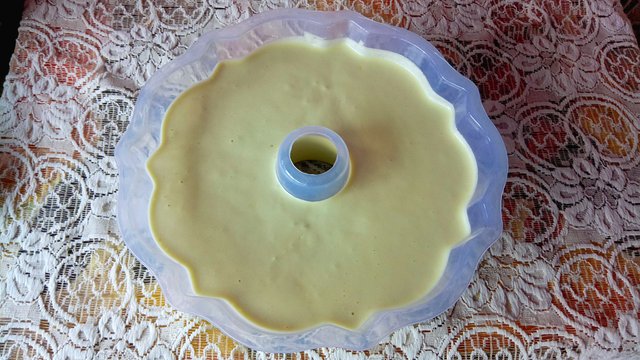 Step 4
Transfer the mixture to a cake mold. Then add choco condensed milk at the top.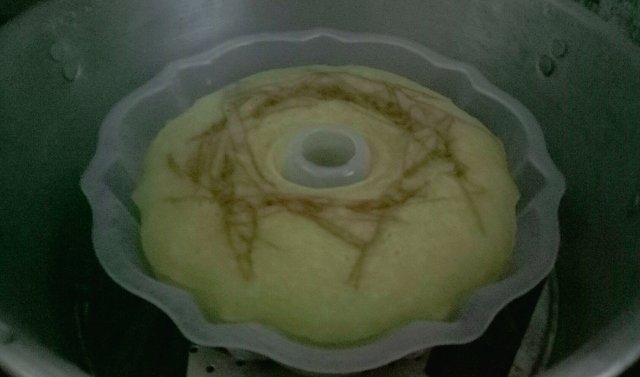 Step 5
Steam the cake for around 40-50 minutes.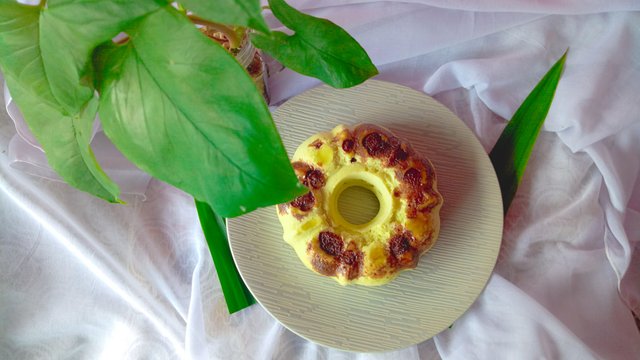 ---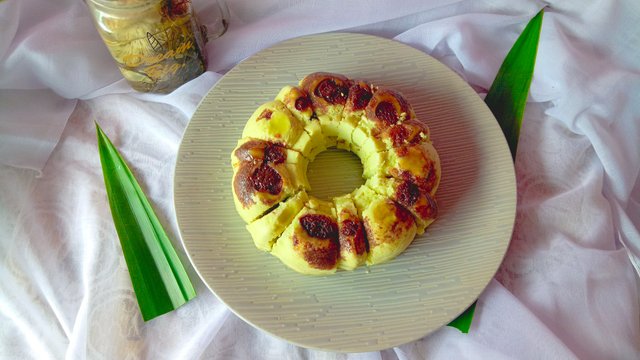 ---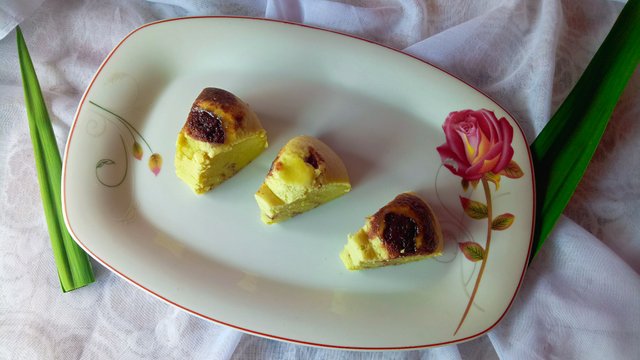 Usually I make this cake about 2-3 times a month, on family gathering days or on weekends.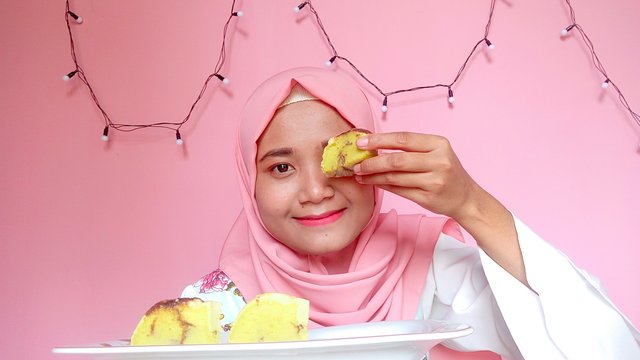 You can see my video tutorial about this recipe on Dtube, please click the thumbnail below.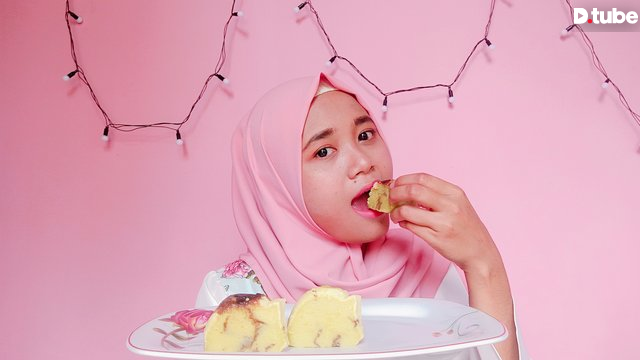 ---
---
---
---
All Images, Video and Text Are My Own Properties
---
Enjoy My Post and Have A Great Day!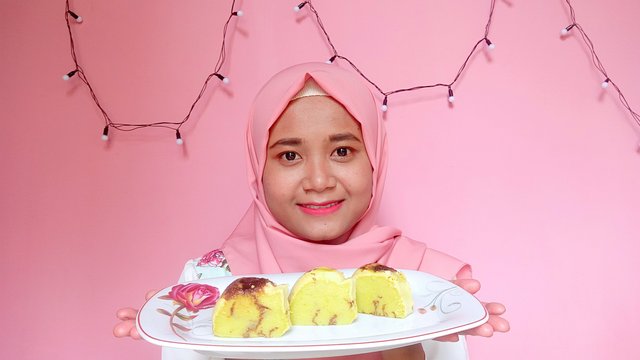 ---
---
Follow my other social media:
---
Please read my another recipe:
[Video Tutorial] How To Make Sweet Potatoes Paste Filling For Cakes: https://steemit.com/dtube/@anggreklestari/sqxc2wcb6n9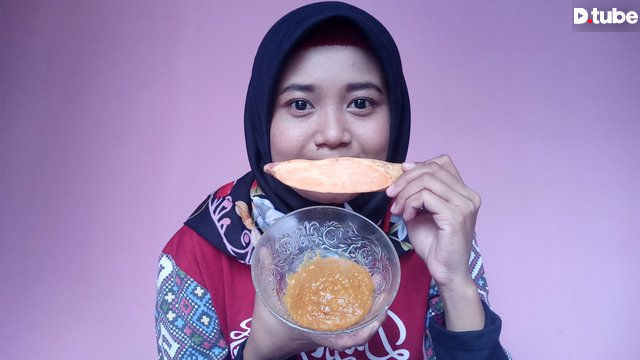 [Video Tutorial] Snack Time! Fried Cassava Recipe: https://steemit.com/dtube/@anggreklestari/a47s36ww1np