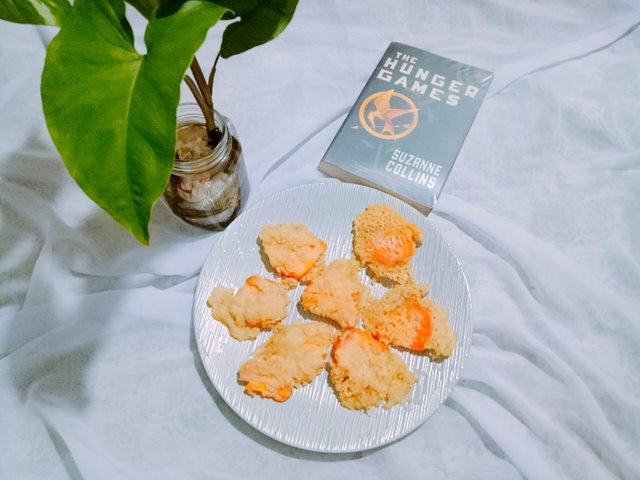 It's time to eat a snack! But, there's only Sweet Potatoes and a little flour. It does not matter. Let's make Indonesian snacks, Fried Sweet Potatoes Wrapped in Flour!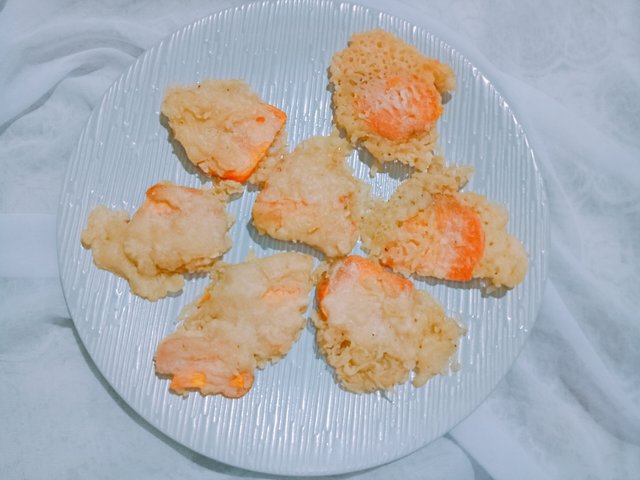 Why do we have to use flour? This time the Fried Sweet Potatoes recipe uses all-purpose flour to taste more savory and have a slightly crunchy sensation. If without flour, the texture will be too soft.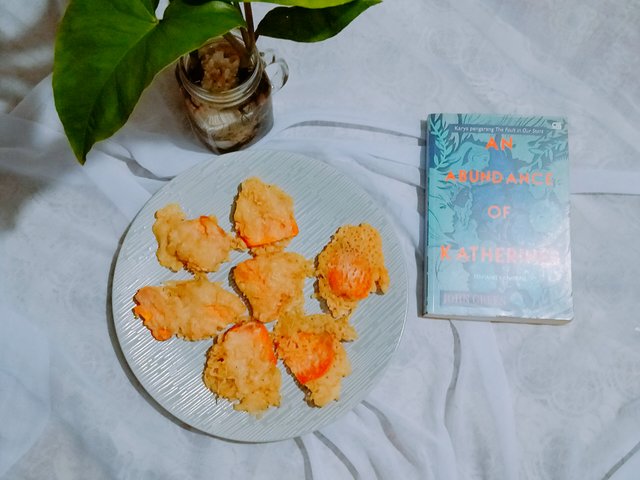 This Fried Sweet potato is a favorite fritter among many other fritters. How to make it does not need special skills because it is very easy to make.
Ingredients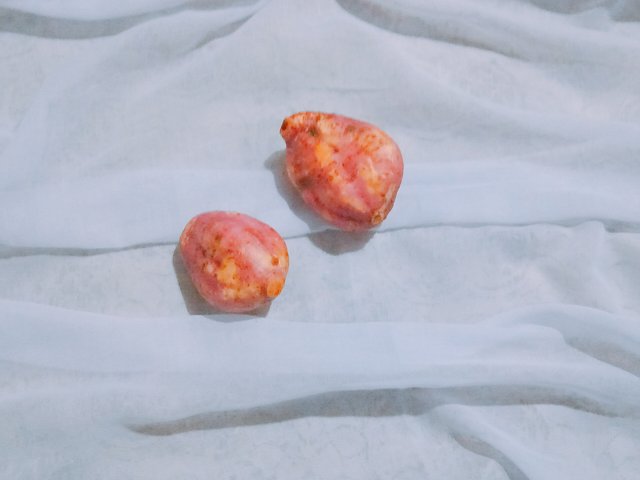 2 Sweet Potatoes
100 grams of All-purpose flour
A pinch of salt
Enough water.
The oil for frying
How to make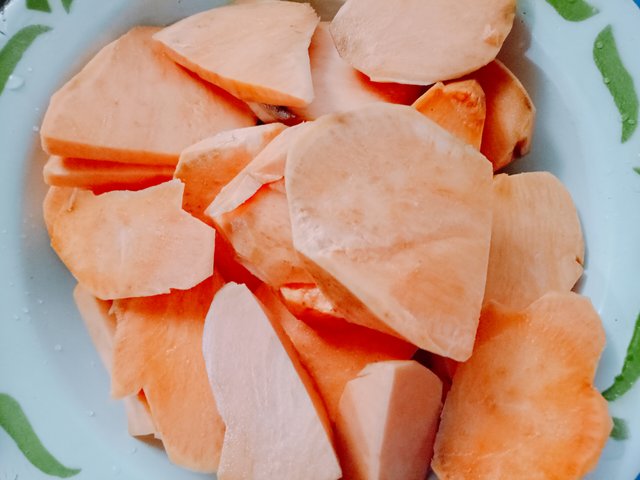 1. Peel and cut into pieces of Sweet Potatoes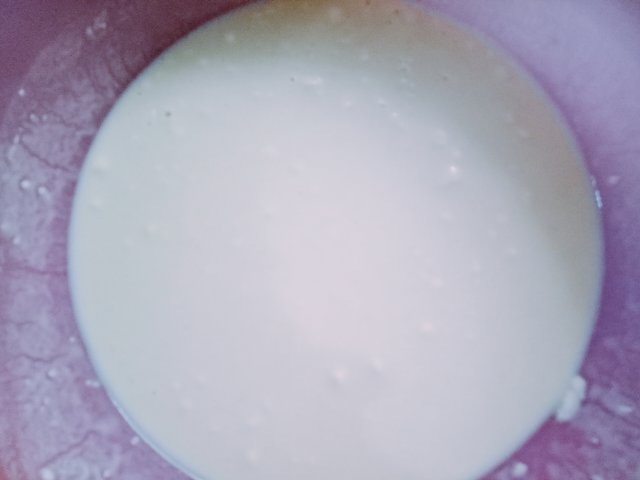 2. Mix the flour with enough water to get a thick texture. Add a pinch of salt.
3. Heat the oil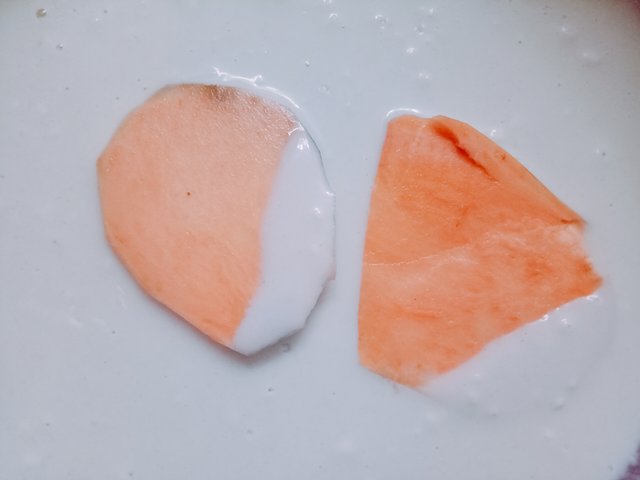 4. Dip the pieces of Sweet Potatoes into the flour mixture. Dip several times until it looks thick covered in flour.
5. Fry with deep-fried method until flour looks golden. Don't forget to turn it over to cook evenly.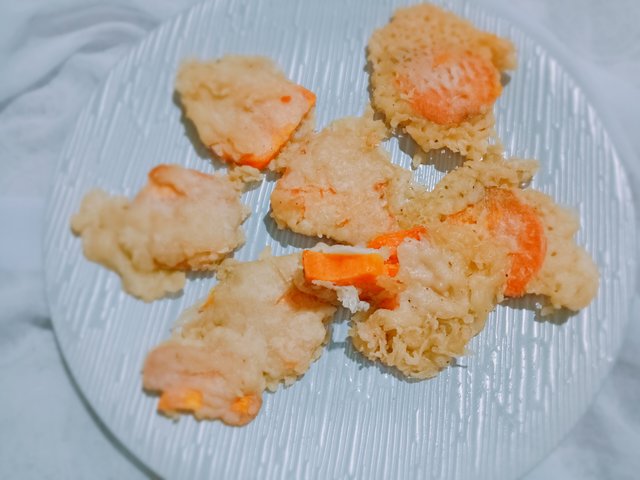 6. Lift, and serve.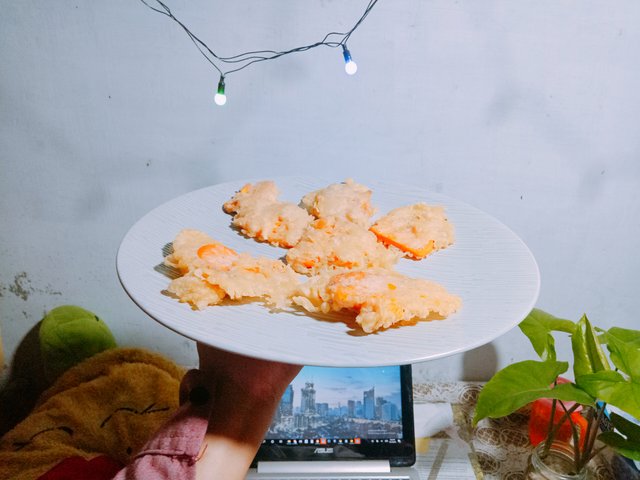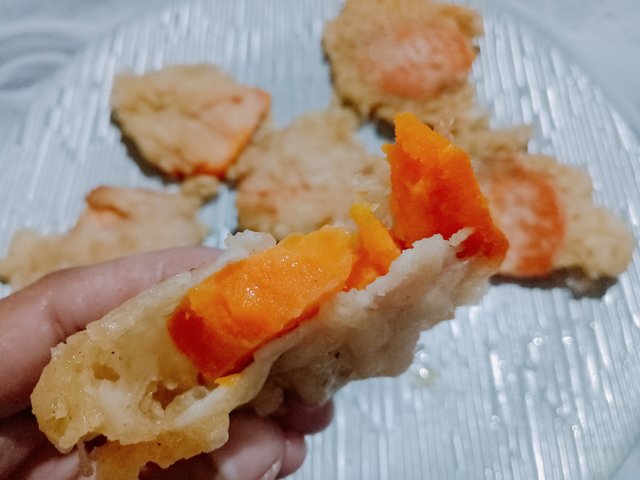 How it looks, very easy, right? Indonesian people eat Fried Sweet Potatoes without a special time. We can make Fried Sweet Potatoes as breakfast, and also the most often is to enjoy it while relaxing and drinking coffee in the afternoon/evening.
Until next!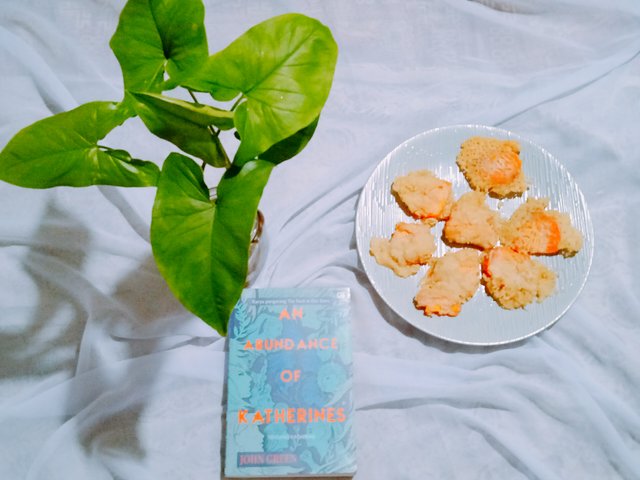 My Previous Posts: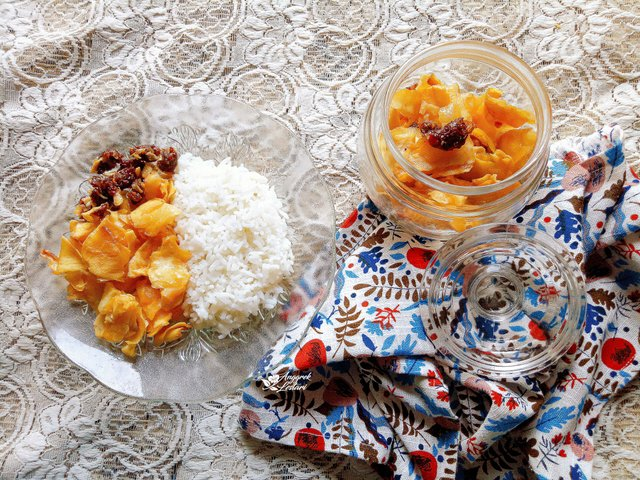 Spicy Cassava Chips for Side Dishes - FRUITS AND VEGGIES MONDAY (
https://steemit.com/vegan/@anggreklestari/spicy-cassava-chips-for-side-dishes-fruits-and-veggies-monday
)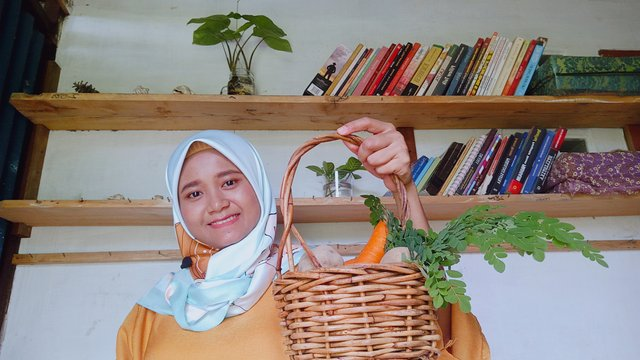 The Basket of Happiness: Positive Energy from Vegetables (
https://steemit.com/food/@anggreklestari/the-basket-of-happiness-positive-energy-from-vegetables
)