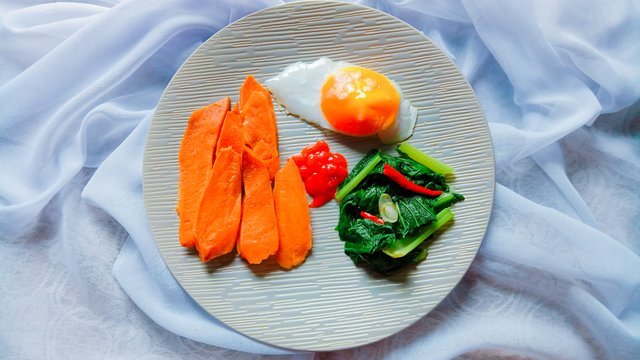 For the people of Indonesia, rice means everything. But unfortunately, it can be said that the number of diabetes in Indonesia is quite high and rice is not the right choice for consumption.
I realize that I'm in a family prone to diabetes. Then I decided to start replacing rice with sweet potatoes.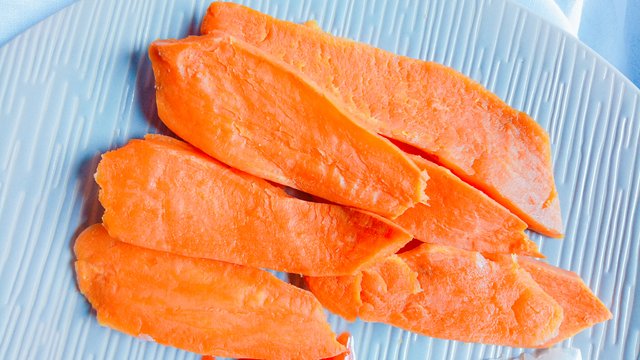 It felt really bad at first. The sweet taste of sweet potatoes is indeed strange when combined with other food ingredients.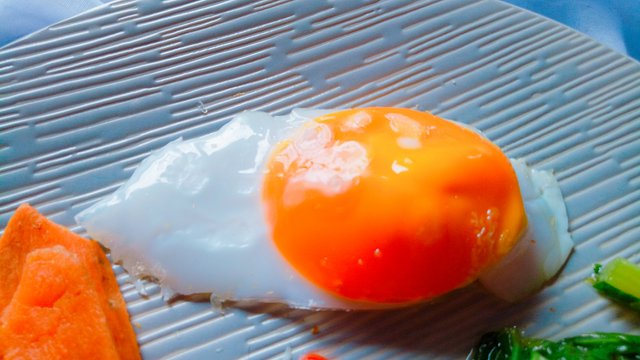 ---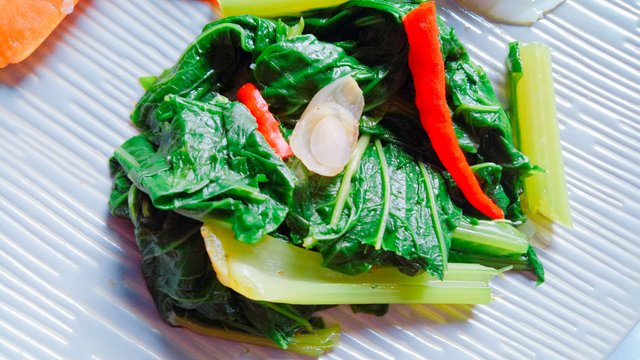 ---
But I know I will get used to it later if I keep trying my best.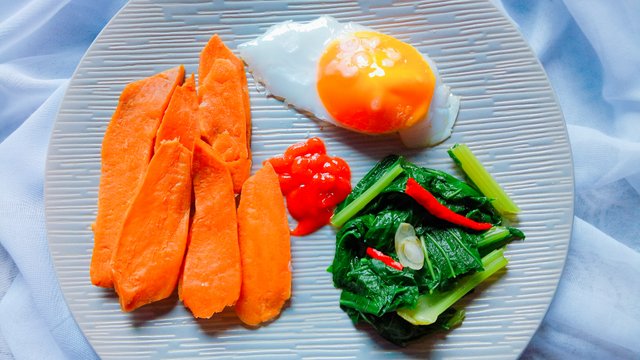 This is my serving plate, steamed sweet potatoes, with sauteed mustard greens, and a duck egg.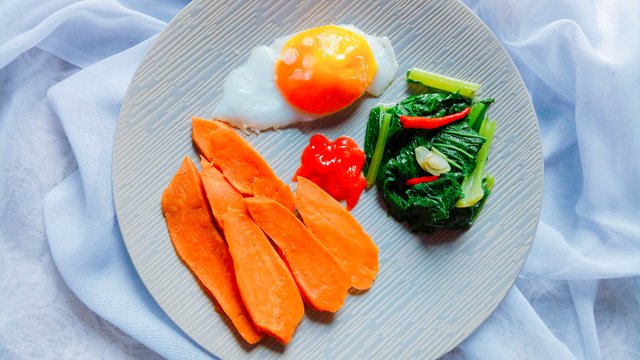 Sweet potatoes have a lower glycemic index than rice, but note not to serve them by baking.
Sweet potatoes are vegetables that are high in fiber so it is good for digestion.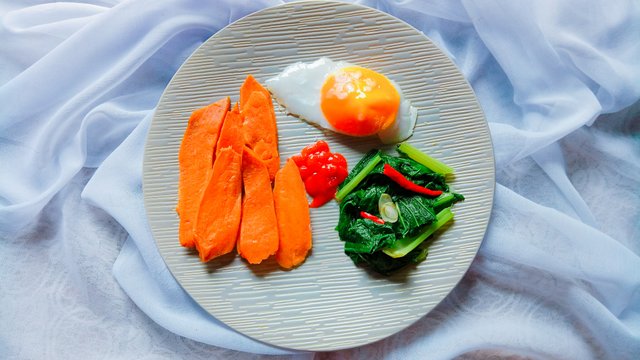 Sweet potatoes contain high carbohydrates, fiber, calcium, magnesium, manganese, potassium, vitamins C, B and B6 so that it is effective in increasing metabolism. Also low in calories.
---
Enjoy My Post and Have A Great Holiday!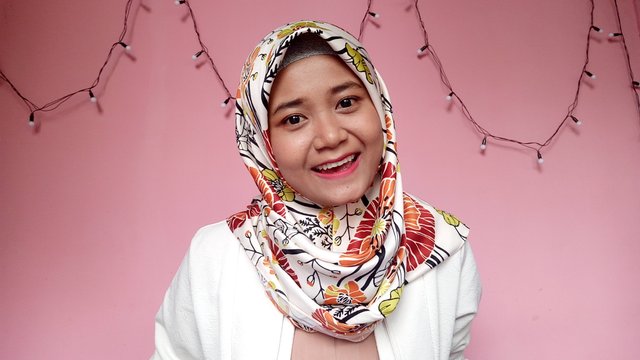 ---
---
Follow my other social media:
---
Please watch my another video:
VLOG: How To Make A Garlic Spray For Garden Pests (Natural Pesticide): https://steemit.com/dtube/@anggreklestari/2vh478quext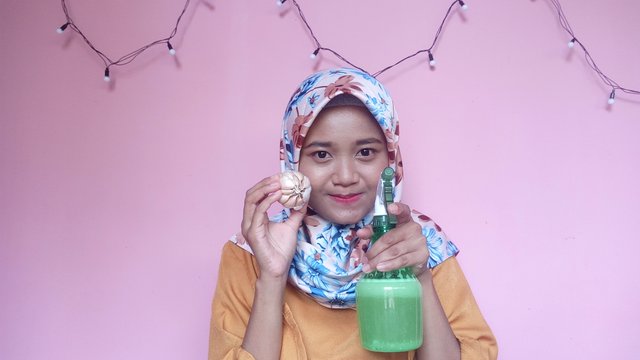 VLOG: Preparing and Enjoying Avocado Toast With Egg: https://steemit.com/dtube/@anggreklestari/4dwfo1k72yr