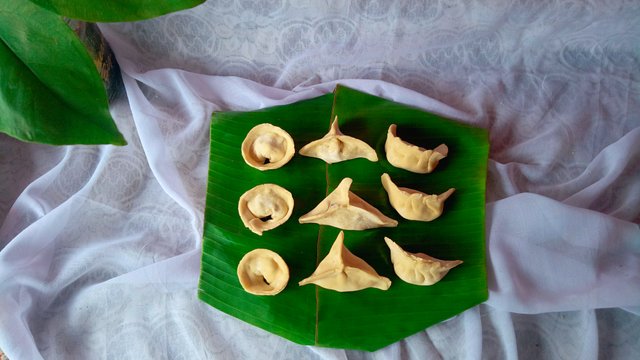 Dumplings have a cute shape and of course have good taste. We can find dumplings in Chinese or Asian style restaurants.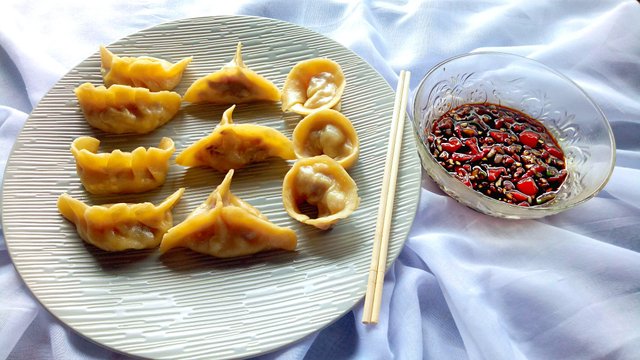 But you can make your own dumplings at home with ingredients adjusted to your food supply at home.
I will share with you the Vegan Dumplings recipe and I promise this will be an easy recipe and cooking method for you to follow in your kitchen.
---
---
Ingredients for dumplings skin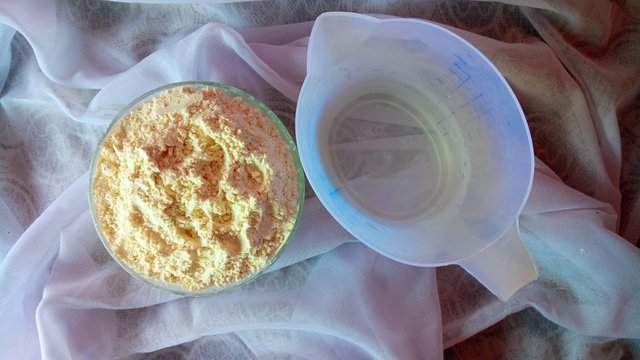 250 Grams of all-purpose flour
100 ml of boiling water
pinch of salt (optional)
You can see my dumplings skin making video by clicking the thumbnail below:
How to Make Dumplings Skin
Mix 100 ml of boiling water with 250 grams of all-purpose flour while stirring evenly.
Add a pinch of salt.
If the boiling water has seeped into the flour, then knead by hand to form a good textured dough.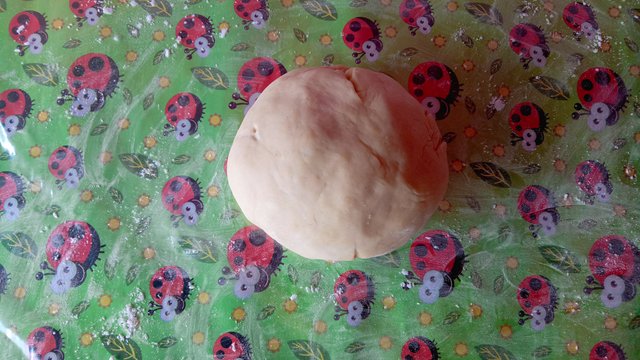 After the mixture is formed, cover it with plastic for up to 30 minutes.
While waiting for the dumplings skin mixture is ready, then we can make the dumplings filling.
---
After 30 minutes, thin the dough using a rolling pin, or you can just use a bottle.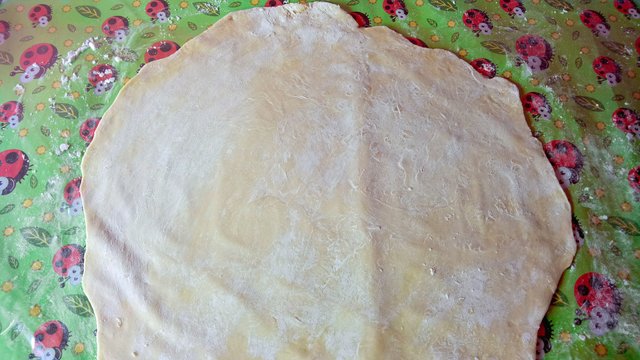 Don't forget to sprinkle the dough with corn flour so that the dough is not sticky.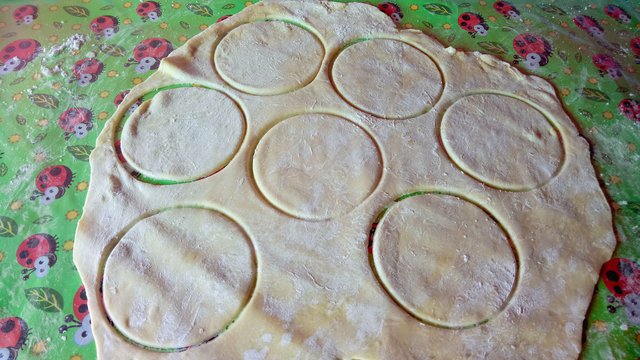 Then cut the dough into small circles, use the mouth of the glass to form dumplings skin.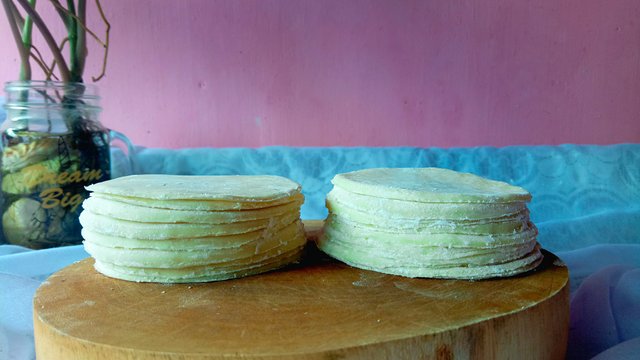 ---
---
---
Let's make dumplings filling.
The Ingredients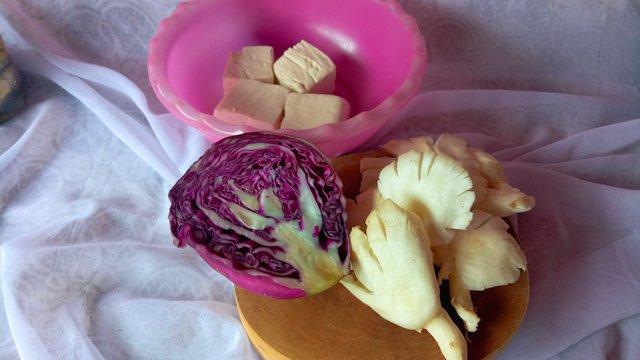 100 grams of tofu
100 grams of cabbage
100 grams of mushrooms
3 cloves of onion, chopped
Pepper
Pinch of salt
How to Make Dumplings Filling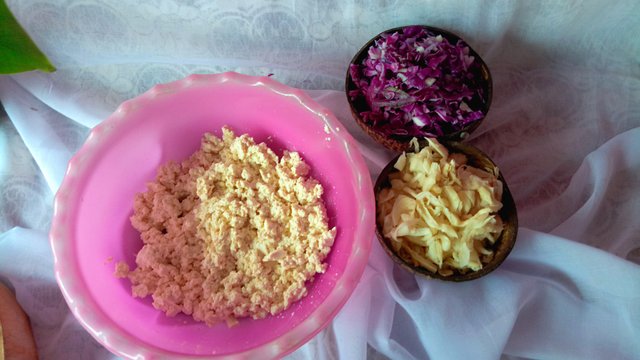 ---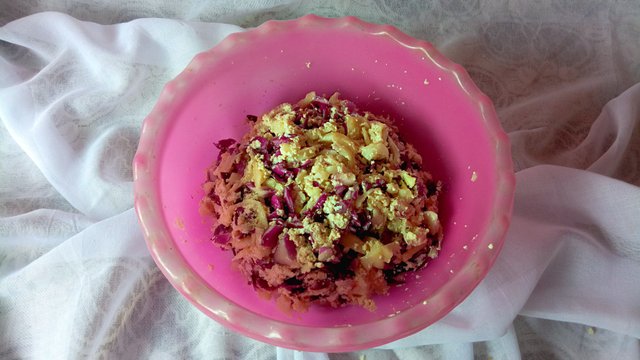 Then mix mashed tofu with chopped vegetables, chopped onions, pepper, and salt.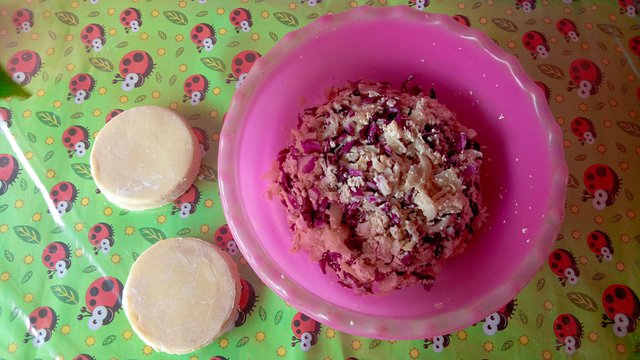 Mix well, and the dumpling filling is ready to use.
---
---
Then fill the dumplings skin with the filling dumplings then fold.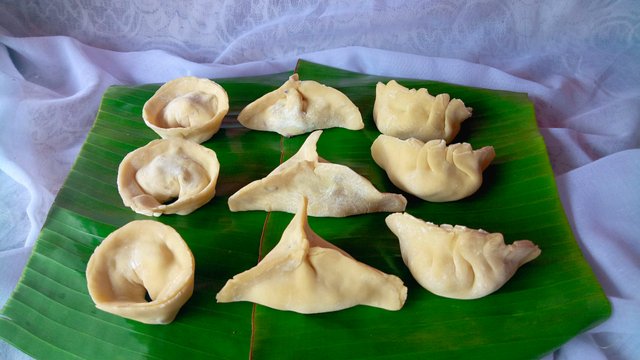 You can watch my video to find out how I fold my dumplings into cute and beautiful shapes. Click the thumbnail below:
After the dumplings are finished forming, steam for around 15-20 minutes. Don't forget to coat the dumplings with paper or use banana leaves to avoid sticking.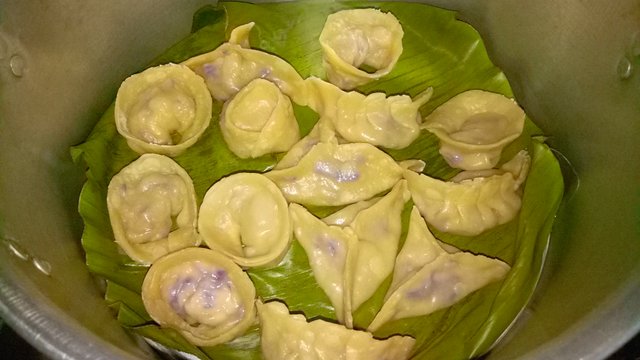 Serve with your favorite sauce.
---
---
---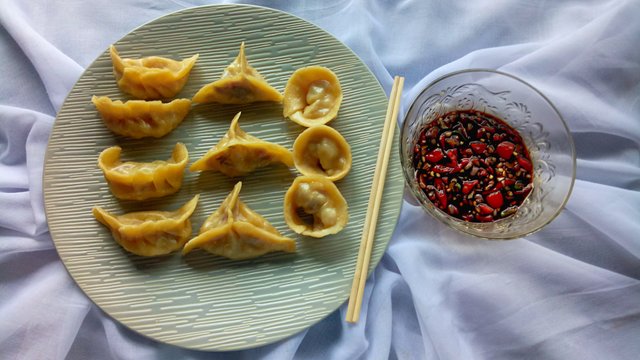 Hopefully my vegan dumplings recipe today can inspire you in your kitchen.
---
Enjoy My Post and Have A Great Day!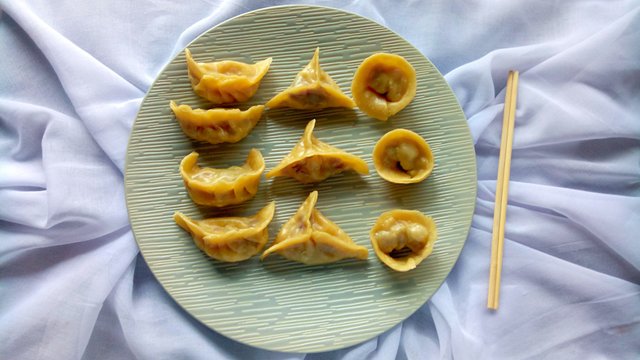 ---
---
Follow my other social media:
---
Please watch my another recipe:
Super Easy and Yummy: Rice Flour Porridge With Brown Sugar Sauce Recipe: https://steemit.com/dtube/@anggreklestari/xntkvvirogx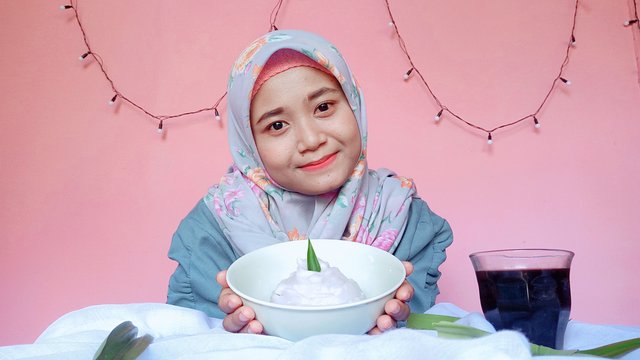 From Avocado Became Guacamole. You Have To Try This at Home:
https://steemit.com/hive-174578/@anggreklestari/from-avocado-became-guacamole-you-have-to-try-this-at-home