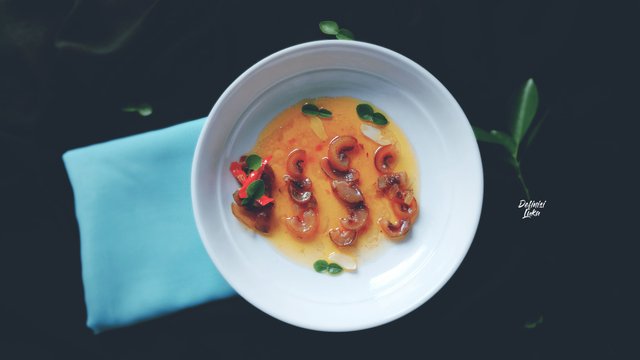 Cow Skin is a good side dish, even though at first it looks disgusting. The chewy texture of the cow's skin will make this food have a thick and fatty gravy texture.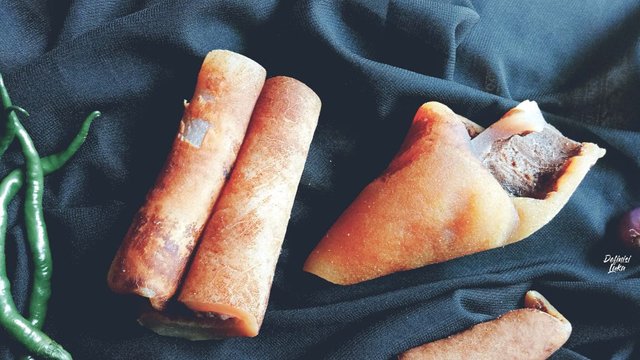 Processed Cow Skin is considered as a positive utilization so that the cow's skin is not removed when the beef is taken for consumption. So, in addition to being used as traditional Indonesian crackers, cow skin is usually used as food for accompanying rice or other Indonesian traditional foods such as "Lontong" and "Mie"/Noodles.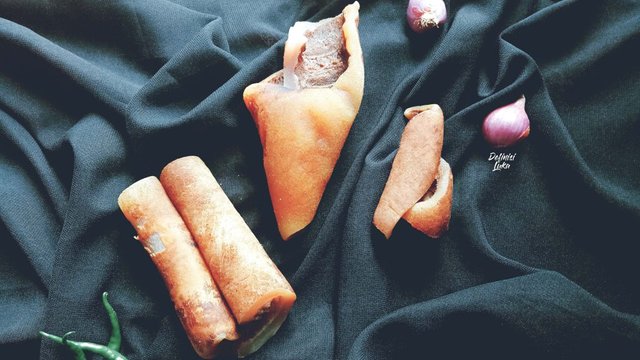 These are ready-to use pieces of Cow Skin. We bought them in the traditional market. This form has been through the step of cleaning the layer of fur on the skin.
How to process Cow Skin for side dishes is very easy if we already have ready-to use cow skin as we have.
We will tell you how to make Sauteed Cow Skin with simple spices.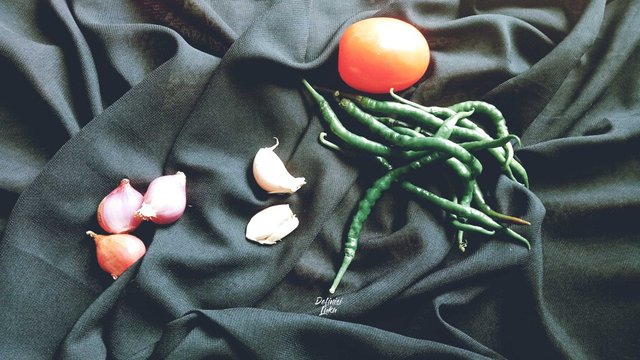 Ingredients
Cow-hide
red onions
garlic
green chili
tomato
cooking oil
a Little water
Cooking Instructions
The first step, boil cow skin briefly until it boils to reduce fat and aroma.
Meanwhile, prepare ingredients for seasoning. Cut red onions, garlic, tomatoes.
After boiling, cut into Cow Skin.
Heat oil, then saute ingredients for seasoning until it has a nice aroma.
Then put the pieces of cow skin.
Add a little water, then cook until the gravy becomes thick.
Raise and serve.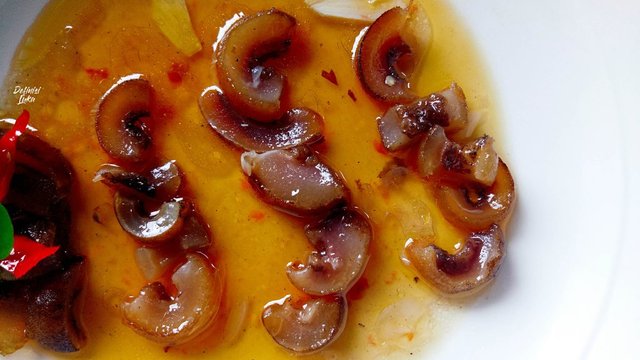 At first glance, the texture of the pieces of Cow Skin looks like the texture of octopus pieces. What do you think?
---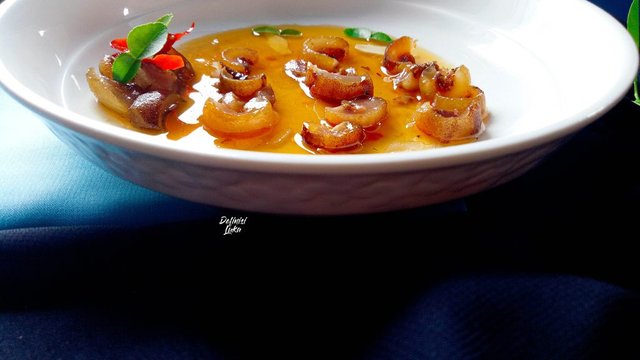 For the photoshoot session, then we had the idea to present Cow Skin in the form of a triple S to resemble the shape of the Steem symbol.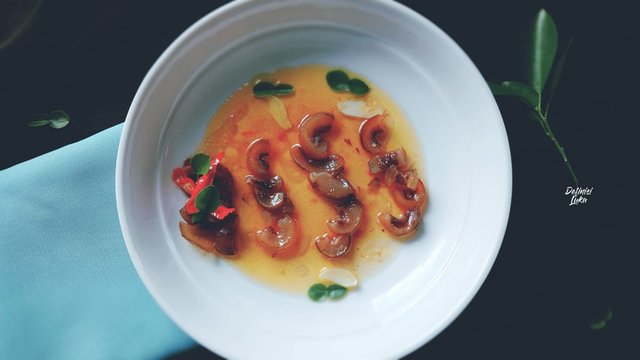 We are very happy to be able to bring the Steem symbol into a serving plate on our dining table. Although it takes time to arrange the pieces of Cow Skin, it feels very happy we can try something new.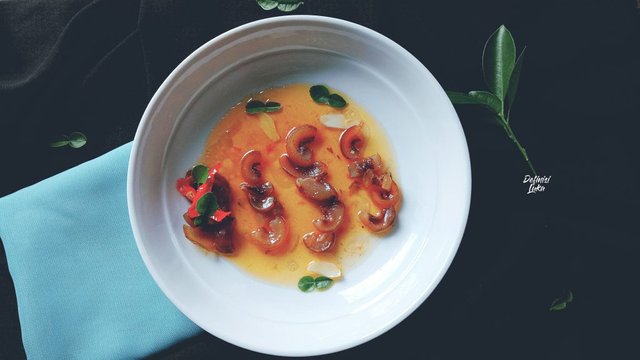 ---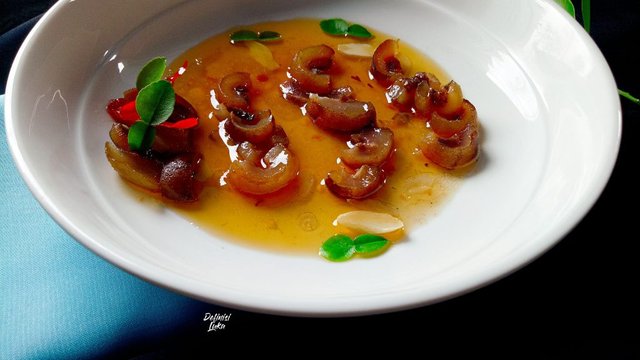 ---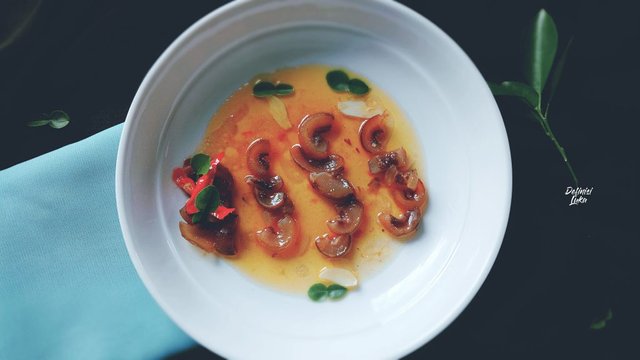 ---
We hope you like our food-art this time.
Until Next!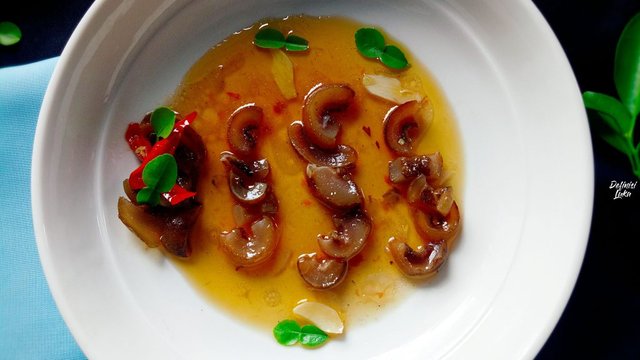 ---
Our hope is to continue to grow with young people who are creative, innovative. We continue to be positive for Steem Blockchain. Posted from my blog with SteemPress : https://definisiluka.online/steem-food-art-sauteed-cow-skin/
---