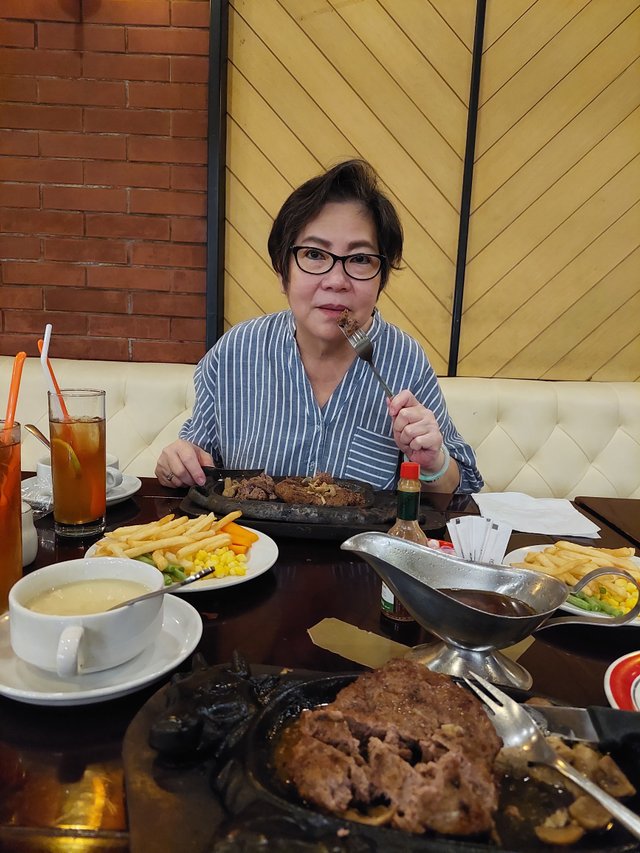 Hello, friends especially foodies!
Today is a special day cause it is mom's birthday so i took her to one of her favorite steak house. The restaurant is located in one of the most luxury area in Central Jakarta, Menteng, the same are where i was born. The restaurant itself was legendary and they has served since 1971, over decades and it is still popular until now.
We arrived there around 11.30 am and we needed to check our body temperature before we could enter the restaurant. The restaurant itself located in an old building, the same building over decades.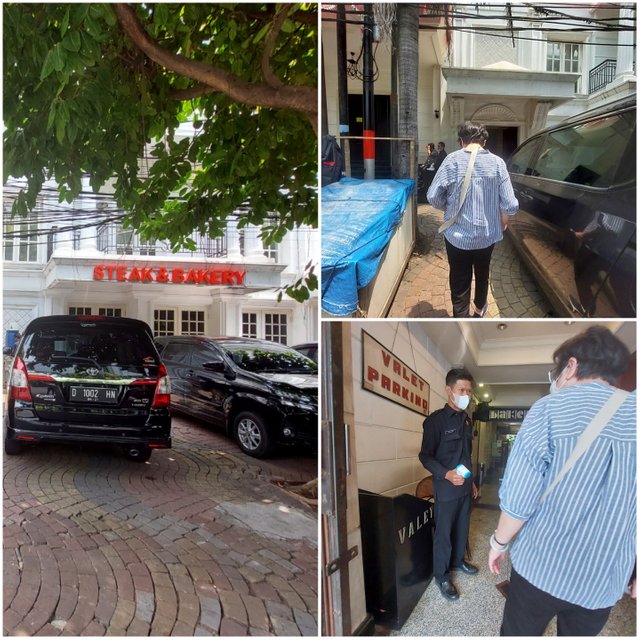 Their entrance was like a grand ballroom with the chandeliers on their top.
The restaurant was located on the 2nd floor of the building and it was quite large and cozy. But unfortunately it was not cool today, think their air cons were broken or in trouble or maybe they reduce it to minimize the time people chatting while eating there which usually took more time than only eating. But it made us a bit uncomfortable.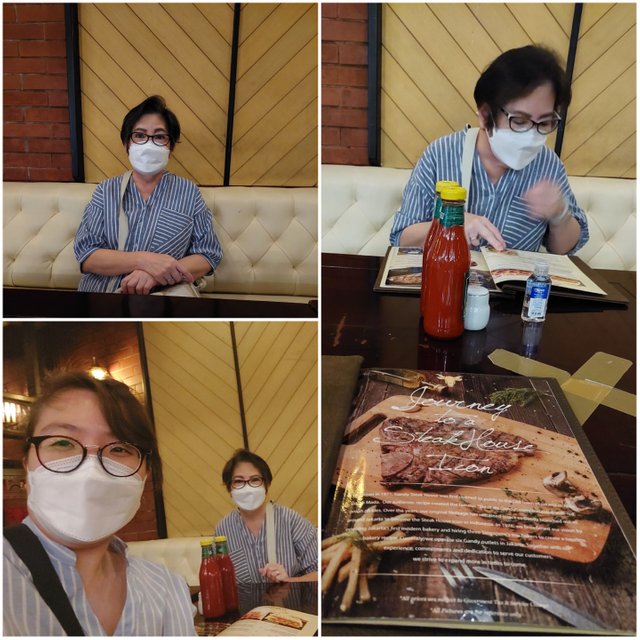 The menu they had were all western. And their speciality was their beef steak, especially their gandy steak.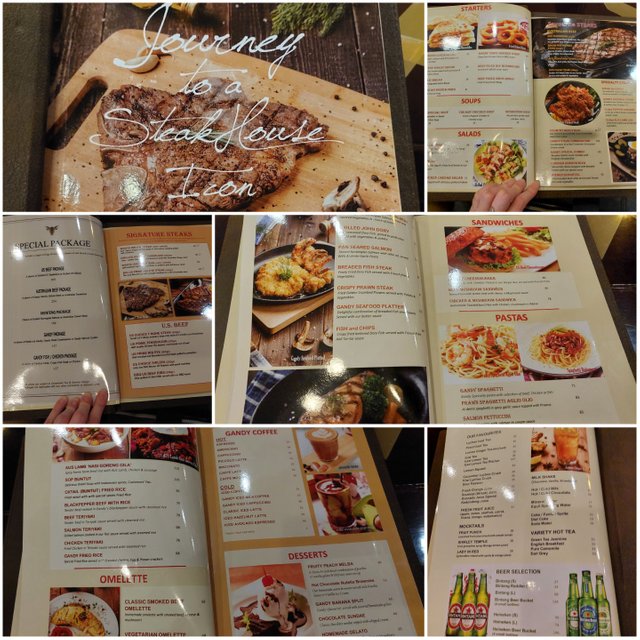 Both of us ordered the same package menu which was contained the gandy steak as the main dish. But unfortunately today they only had the cream chicken soup and not our favorite beef goulash soup which was also their trademark :(.
The beverages came first. Both of us chose their iced lemon tea.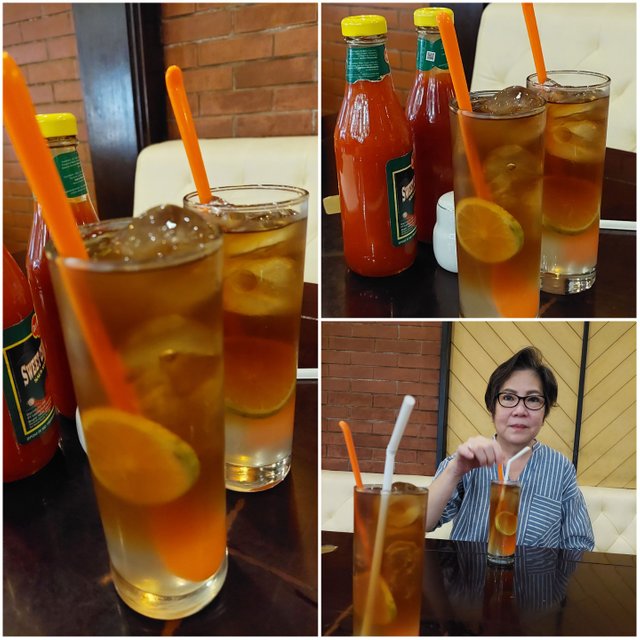 It was one of the best lemon tea we could tasted. I guess they used the lipton tea then add the lemon and liquid sugar to it. It had a refreshing flavour of tea and lemon, with the sweet and sour flavour.
Then our butter roll bread came with the butter. While mom cut it in the middle then put the butter as the filling, i usually just put it on the bread. I love to see the butter melts on the top of the bread.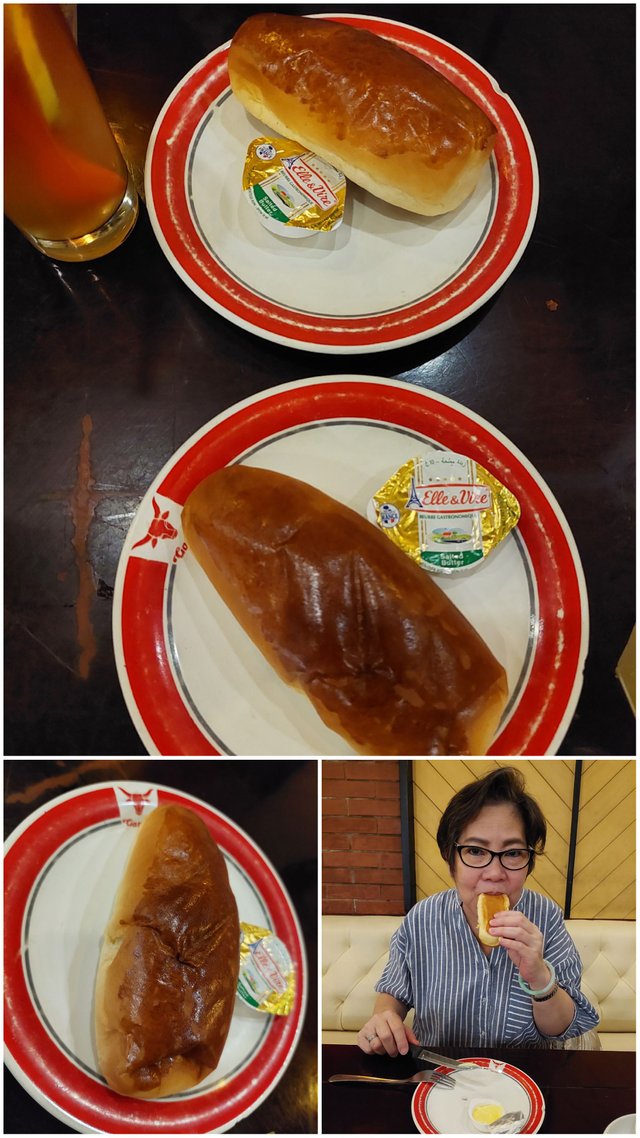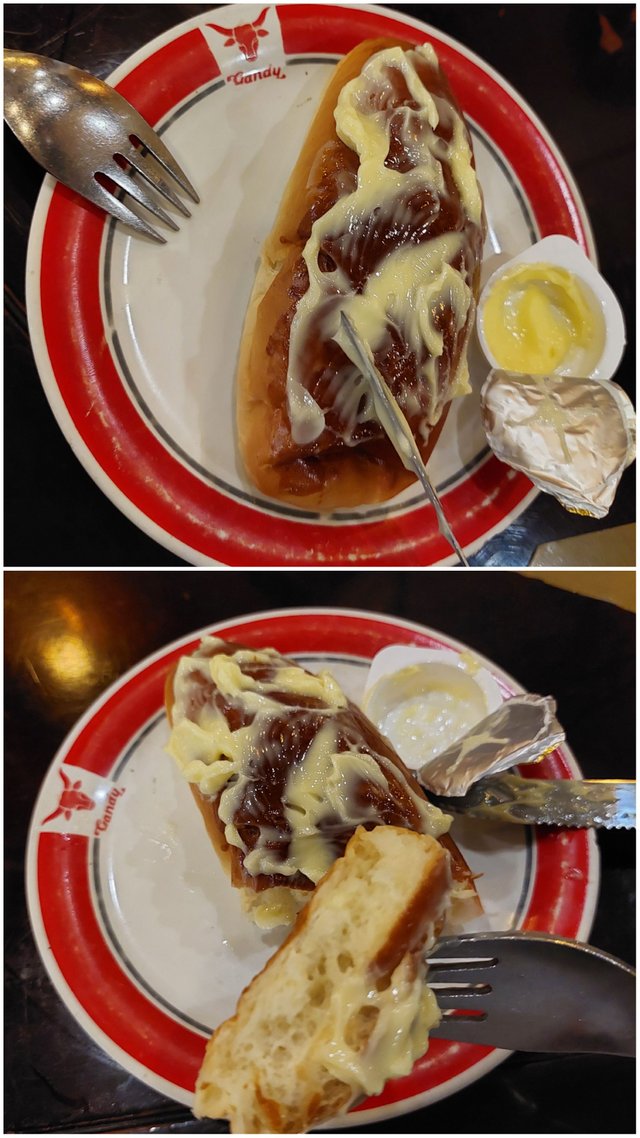 The bread were soft, freshly baked and tasty. It was served with the salted elle n vire butter which also one of my favorite butter (note, i can't eat common butter which usually more greasy, cause it usually made me sick). The bread itself had savory flavour and tasty unforgettable taste. You should try it.
The soup then came after the breads, chicken cream soup.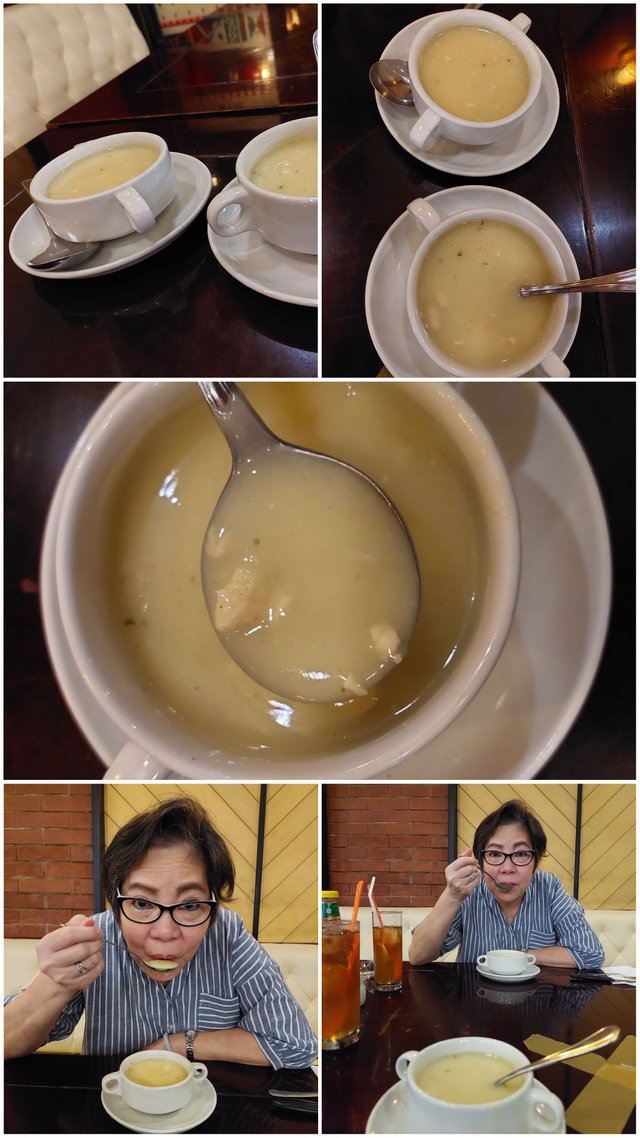 It had not too creamy texture with chicken as its topping. Savory flavour and it was also tasty. Even it was delicious but we still prefer their beef goulash soup than this one cause that one had a complete flavour than this one which only had savory flavour.
Next our main dishes came, and here was our complete lunch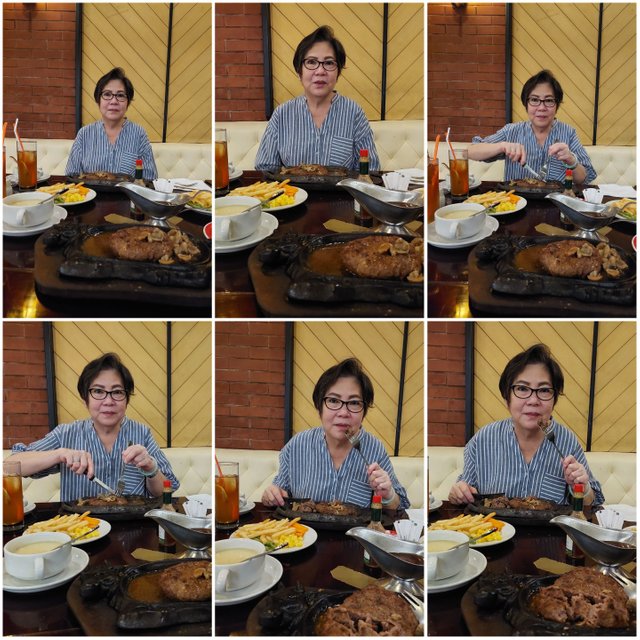 And i would like to talk about their main dish,
GANDY BEEF STEAK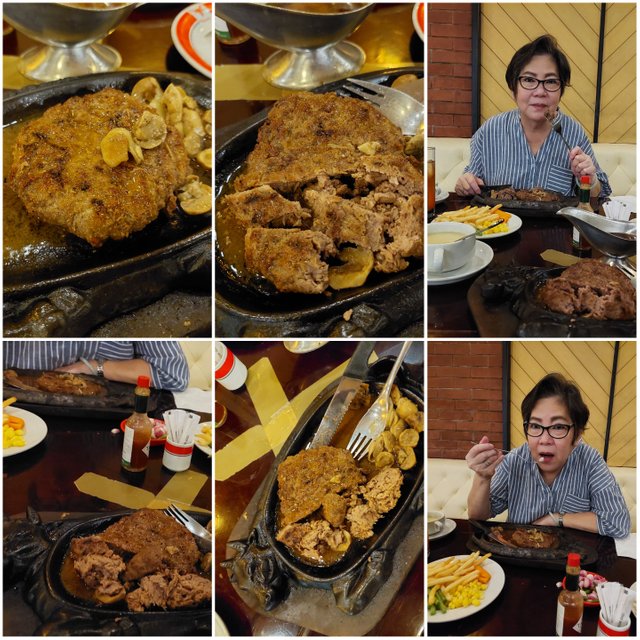 it had a thick beef, no wonder it was more than 150 grams of the beef that they used for each. It had the savory tasty beef steak flavour with the middle texture of hard and soft, which was great to be eaten... you must try it! Plus it also served with their authentic sauce which also had the beef broth and it also had the mushroom topping.. hmmh so tasty!
It also came with the most tastiest french fries, high quality sweet corn, boiled carrot and also green bean. I love their fries and also corn... high quality and tasty. Love them!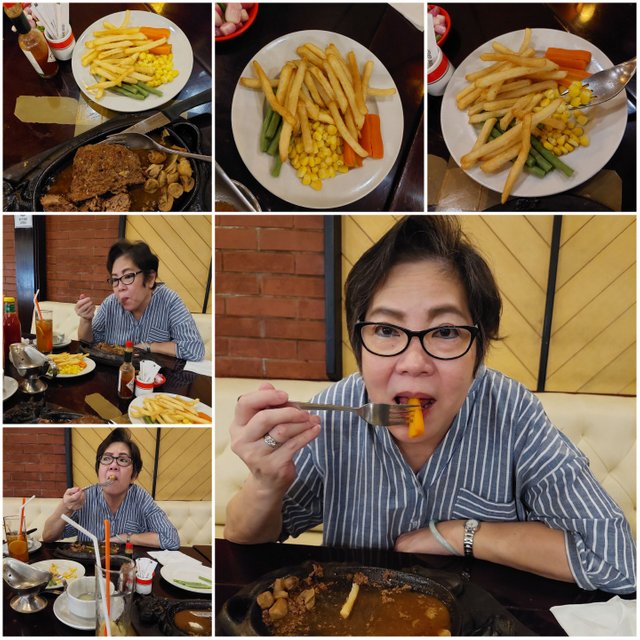 Our tummies were full so it was time to pay, for our super tasty lunch we paid 349,500 IDR or around 24.5 USD, it was included the tax and also service charge, a fair price for that delicious taste.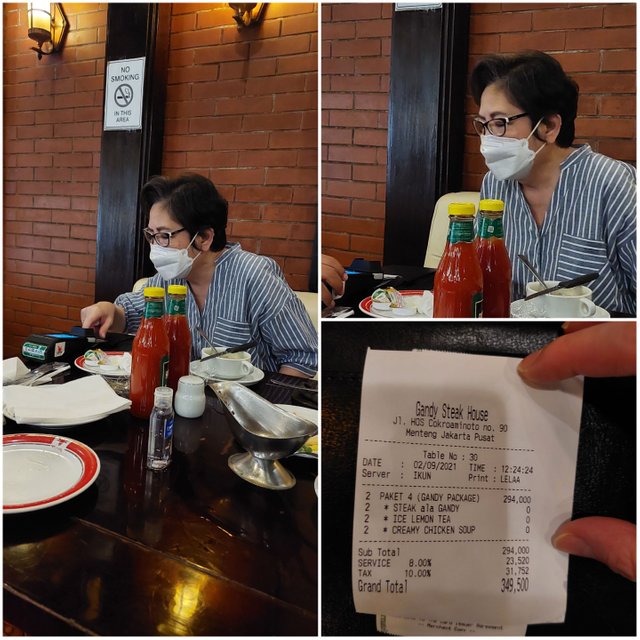 I took some photos of their stairs and entrance here.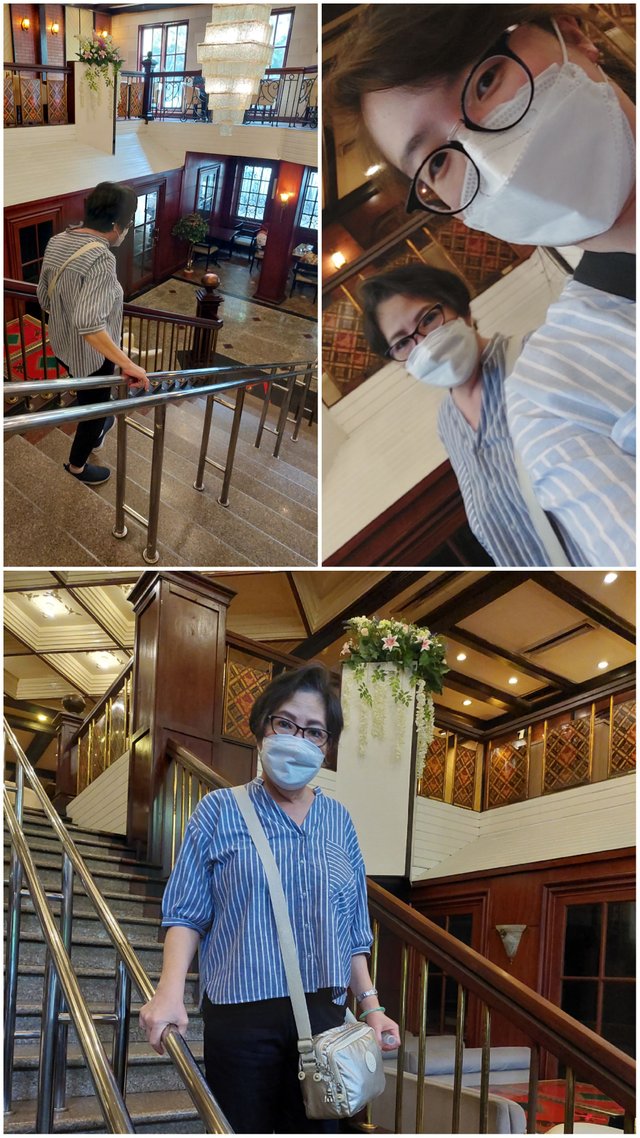 Before going home we went to their bakery on the 1st floor to buy some bread to take home.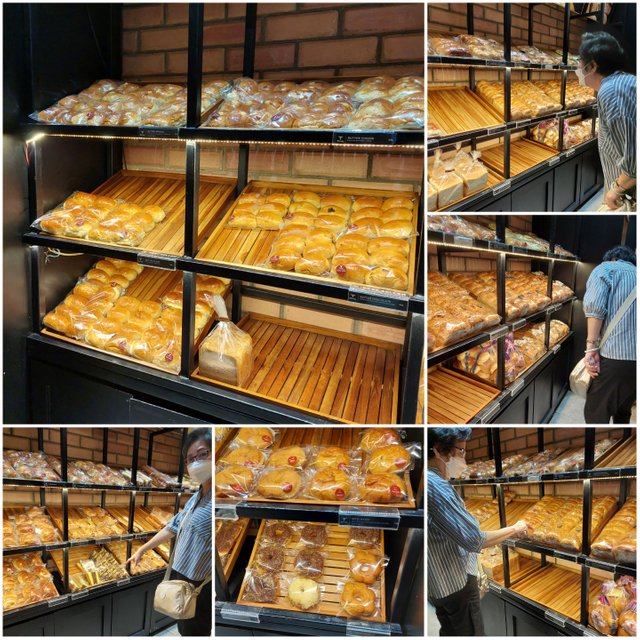 Now it was our time to leave the steak house.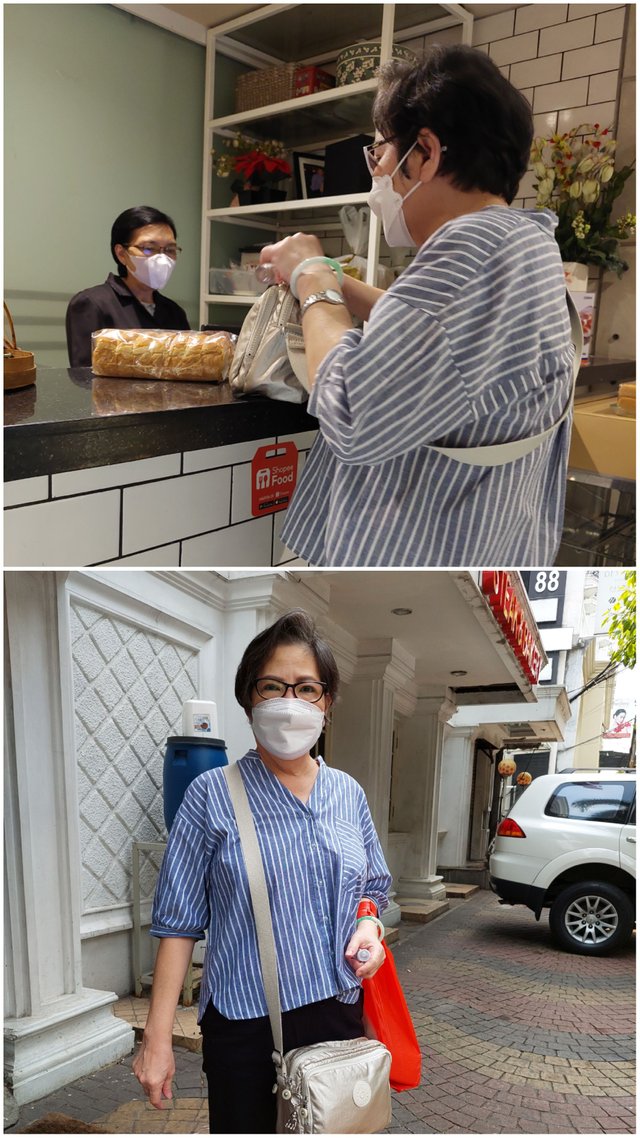 Adios Gandy, see you again!!!
Business information
Gandy Steak House
90th HOS Cokroaminoto street
Menteng
Central Jakarta
Open daily 11am-9pm