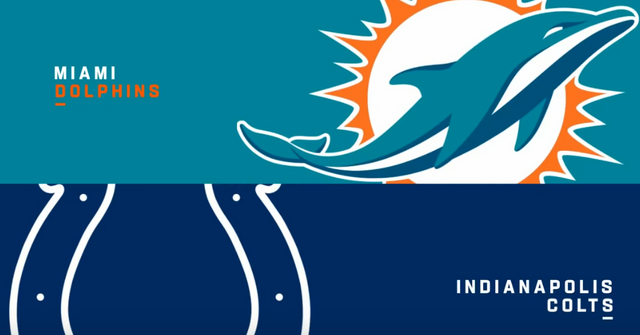 (nfl)
What a surprise week 10 brought us, Dolphins are winning and it is back to back.
Last week Jets allowed Dolphins to win their first game, this week Colts while playing hard
cannot win.
I am asking myself where the tanking idea came from.
Where the players so bad that they forgot to win.
Defensively they play great.
I had a flair of Flores imitating his old boss.
Play defense and be discipline and you will win the game.
Touch down came from an Interception from the defense.
I would not think Colts will think Dolphins can win the game.
That was a stunner.
Rapidly Dolphins are no longer the worst team in the NFL.
It could be for one week or two.
Bengals has not won so far.
Jets won against Giants.
Luckily Dolphins has shipped away all the good players for
great position in the draft.
Not bad if you did not get the right place.
What about Josh Rosen?
Fitzmagic delivers two wins so far.
That will bury Josh more to the bench.
Colts are losing confidence and last week they lost their QB
to injury.
As a whole they play formidable, Last play was short of the first down.
Could be a rookie mistake worthy of more experience.
Dolphins will play Bills, this is the second meeting from both teams.
Can't wait to see Dolphins go for a third win.
It will be an interesting match-up due to the same division.
Must win for Bills to vie for a playoff spot right behind Patriots.
I am glad to see Dolphins with a glimpse of power even though
it could be a short coming.
I guess the fans can understand you need talent to win
but you win gut and determination to get there.
So many great match-up and we have the best coming , MNF
If you miss the match, enjoy with the highlight