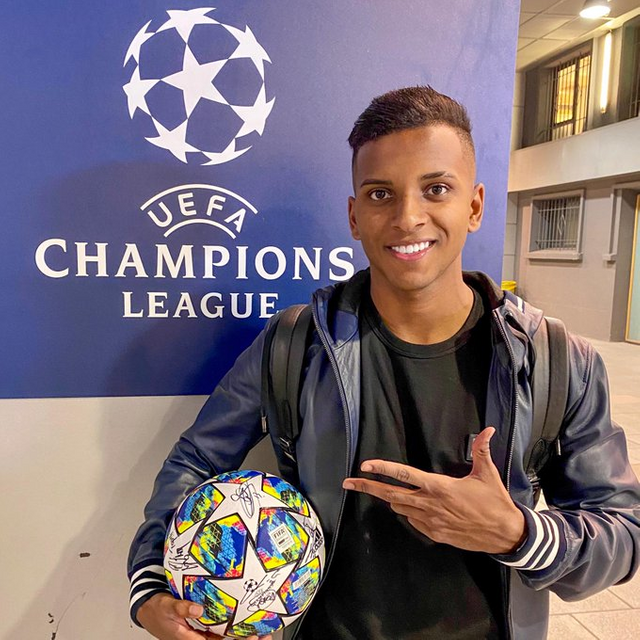 Rodrygo Goes.
This morning must be so many Sport papers talked about Real Madrid because of their new amazing player, Rodrygo Silva de Goes. He is still 18 years old and he made the hat-trick when Real Madrid beaten Galatasaray 6-0 in Bernabeu last night. A young player with a wonderful skill to help El Real win the game in Champions League.
His three goals made him scored five goals in Six appearance this season since he started the La Liga match on 22 of October, 2019. Now Zinadine Zidane and other players must be happy to have a new player like Rodrygo Goes. Zidane has told that he was sure that Rodrygo can be a good player when he came to Bernabeu at the first time. Rodrygo is a new wonder kid of Real Madrid.
Carvajal is one of a really happy player looking at what Rodrygo did last nigh.
He has an innate self-confidence, so he is fantastic. His match was really good, so we have to congratulate him.
He told Reporters after the game.