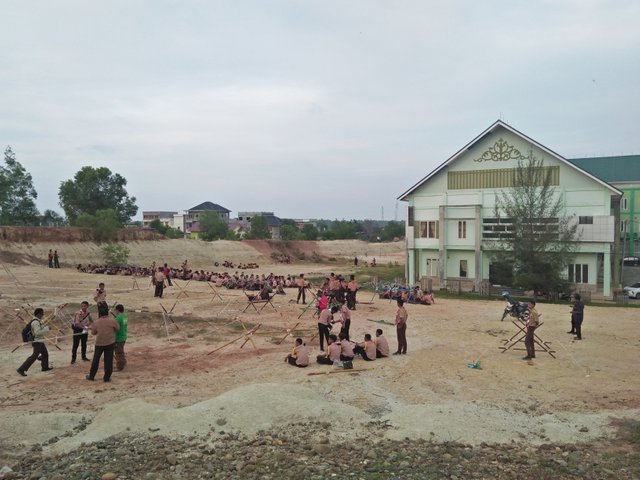 Hello scouting friend, have not had time to review and publish all the Joint Training activities, this time I have been busy to publish scouting activities. I think this is very interesting for me to share. Trying to tell us what we have done so far and bring others to love scouting education. This is a pionering competition carried out by the scout organizations at the city level in collaboration with our scout education unit team.
This event was held successfully. In this activity our team has the task to provide a place and facilities to support the implementation of this activity. After consulting with our leadership, we finally got a pretty good support.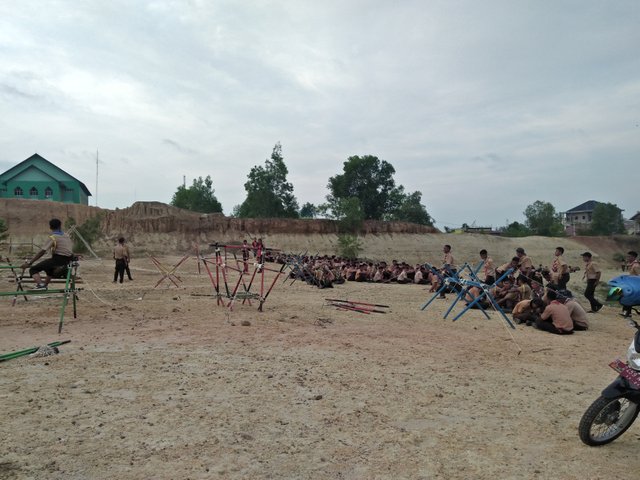 The city scout organization team also appreciated our performance in supporting the implementation of this event. This pionering competition is one of the agenda of activities in the "Exploration of Enforcement" event. Enforcement Exploration itself is an adventure activity, each participant doing exploration in the open by passing the path and the direction of travel that has been determined by the committee. This trip usually spans tens of kilometers. So, this event really drained the energy of each participant.
In scouting education we are taught various things to become skilled and diligent learners. One of the skills taught in scouting education is pioneering. Pionering is the process of making buildings made of ropes and sticks to be used in accordance with the object. Pionering is attached to or synonymous with scouting activities.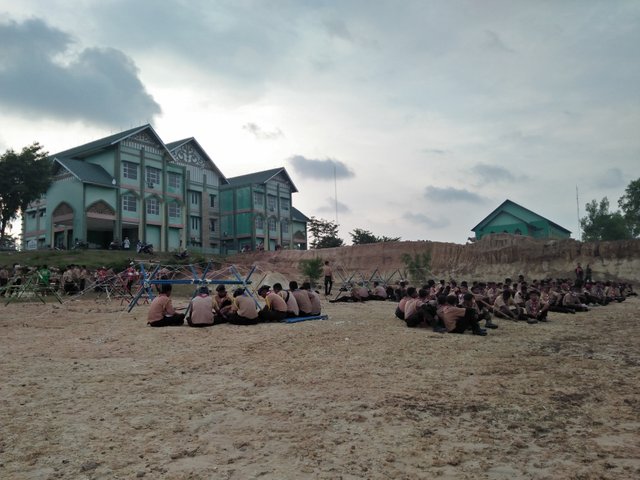 This pionering is usually used as a competition in every scouting activity. Participants are asked to make a building for use in daily activities or emergency buildings. For example, making towers, gates, substations, bridges, camping equipment, stretchers and others. The basic ingredients can be made of wood, iron, rattan or bamboo. By implementing all the knowledge taught in scouting education, a guide will be able to more easily interact with the natural surroundings. Scout participants are required to be able to utilize all the objects that exist in nature.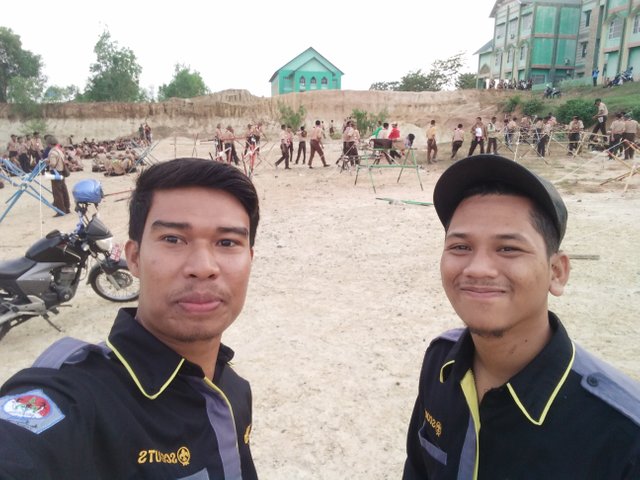 The things learned today will certainly have an impact in the future to make us human beings that are useful for others. Scout participants have a disciplined, brave, and creative spirit. Thus, scout participants will more easily adapt to the community and be able to resolve all gaps in life more wisely.
"Good things done will bring goodness, sincerity is a source of passion full of love and dedication, wings of birds fly, the people have dreams, people need you to help them, you will look great for the little actions you do but have an impact broad for everyone"
@ponpase