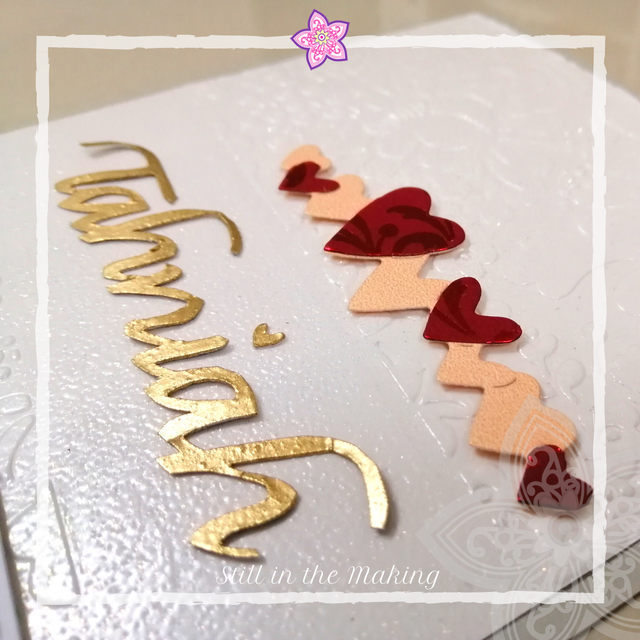 Hello everyone!
It has been a while that I haven't been updating since the last Christmas series for #steemfest !
I have been really busy with a lot of things to work on before Steemfest and I didn't manage to get anything up here until a special order was requested by a close friend of mine (and a little sister) whom has a colleague who's getting married and she (and the rest of the office staff) wanted to bless her something sweet.
So out pulled my Sizzix, running through the templates and die cut plates I have and cracked my nerve to give something very elegant to a young lady who has made her most important decision in her life to have a new chapter with the one she loves.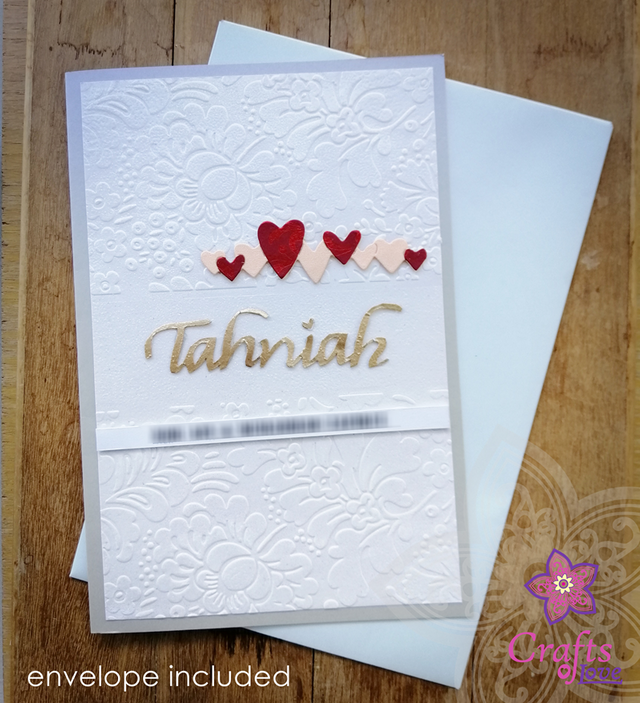 The whole process was a little nerve wrecking (that you will see at the end of the post) where I wanted to do something with pearl finish, only to realise that there wasn't any material left with me!
Not to mention that I couldn't make a clear decision on the template and ended up getting my parents to come in and picked for me.
Thankfully I found a bottle of pearl finish embossing powder so I decided to do something drastic...
Emboss an entire A5 surface and torch (heat) it to melt to this rustic rough surface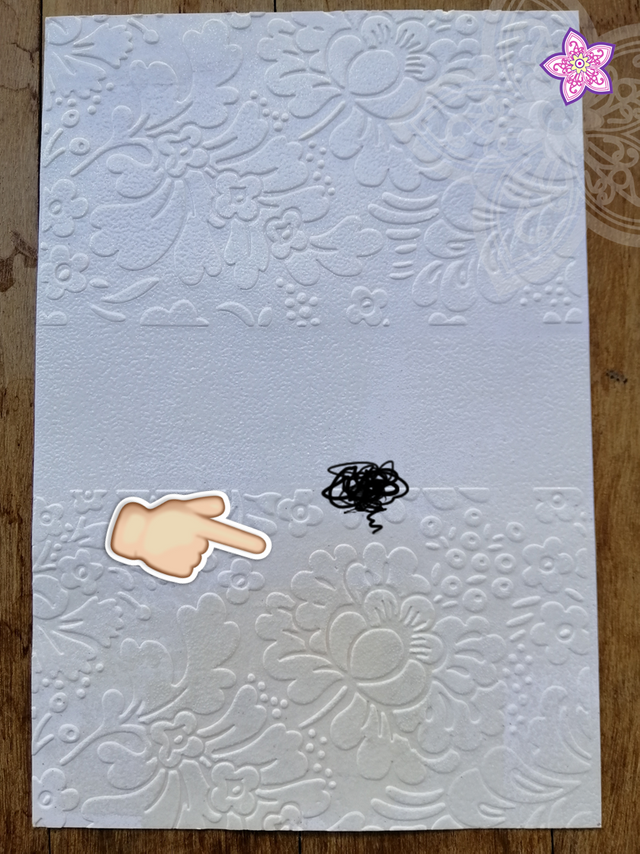 Including scorching the first piece and had to restart with a new one.... sigh...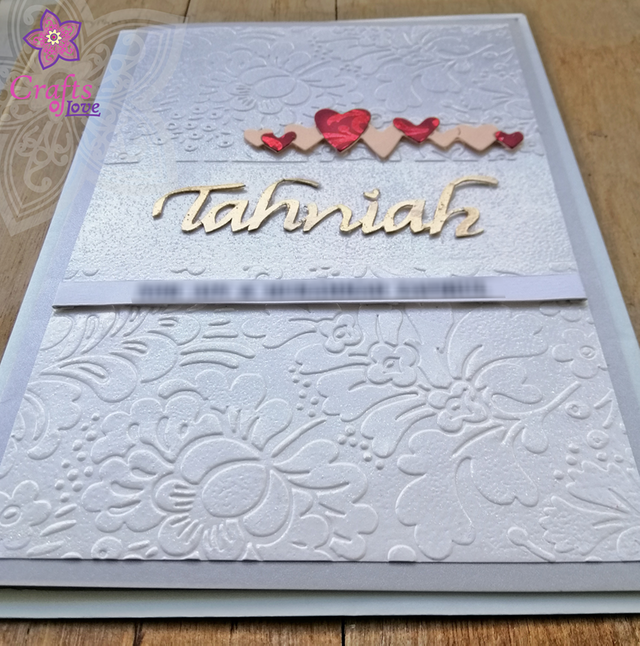 Name was protected to avoid leaking the surprise
Nevertheless after a painful night of second tries + mix and match I managed to get this elegant lady up with a rustic chrome touch using the embossing powder on the word "Tahniah" , which means "Congratulations" in Malay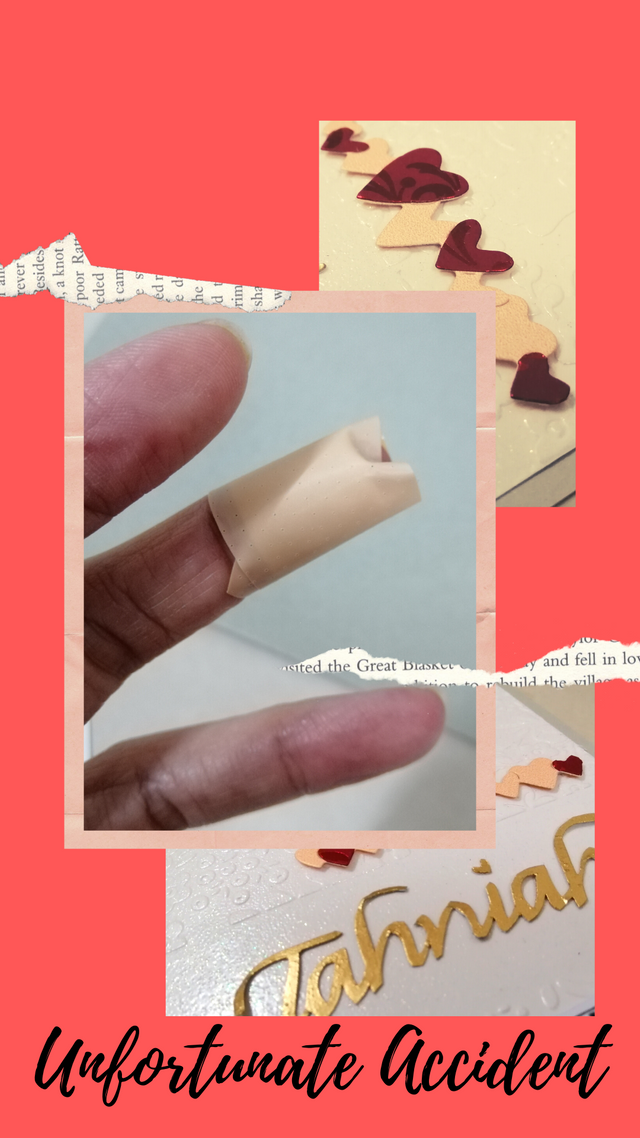 Including accidentally poked and bled (quite an amount of blood because of the depth of the cut) in the middle of the night while trying to cut the double sided foam tape to stick the word.
Lesson learned: NEVER CUT THINGS IN THE MIDDLE OF THE NIGHT!
You might be too tired and getting yourself hurt.
Thankfully the blood did not drop on the card or else there will be blood stains if the embossed surface are not well covered!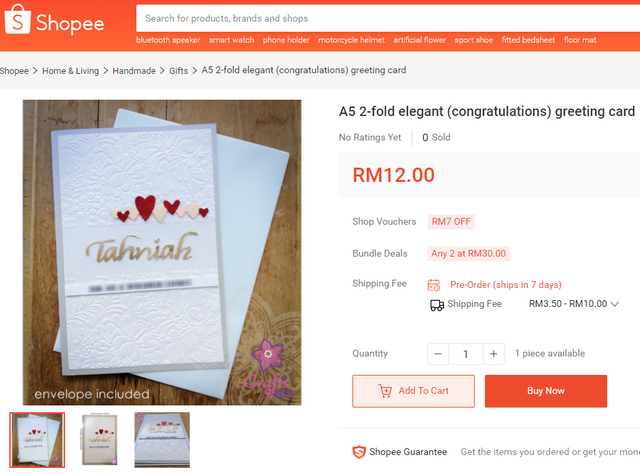 And it is now also on sale for Shopee Malaysia (including bulk orders but no pearl full surface embossing, just pear surface for a cheaper price), fully customisable !
Steemians can also order this with STEEM!
And it will follow my other campaign for steemfest attendees too (if you are a SF4 attendee and want your order to be hand delivered on Steemfest) , where
What do you think? Worth the pain and late nights?
At least my friend thought it was worth it when I delivered to her personally for her order haha...
Ready for orders!
(with more designs coming)

ps: This is my old (lost and found) account, which I managed to retrieve my password after misplacing it for 1 year. @littlenewthings is my main account now; but this will be my account specially for commercial and charity use.


Yay! 3 years old!