Hello Splinterland warriors!
I hope you will be fine and blessed today i am here to share my daily quest rewards of the Splinterlands game with you guys. Well, i just reached to champion 3 leagues for the first time in my Splinterland journey this is a great step for me that i just crossed the diamond bridge and reached to the champion league that will give me more rewards up to 80 for the season end.
Today i just completed the quest in the champion league for the first time and got 14 loot chest with some new rewards card that revealed recently and i got 2 new rewards cards in today's quest.
Quest rewards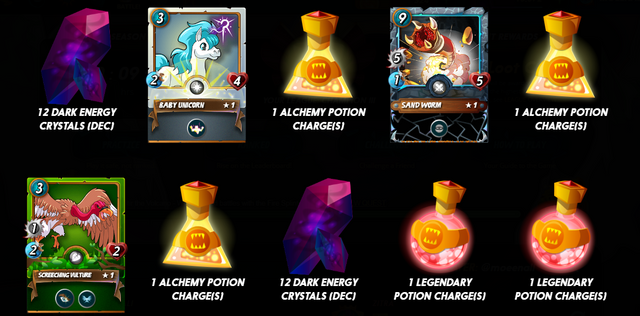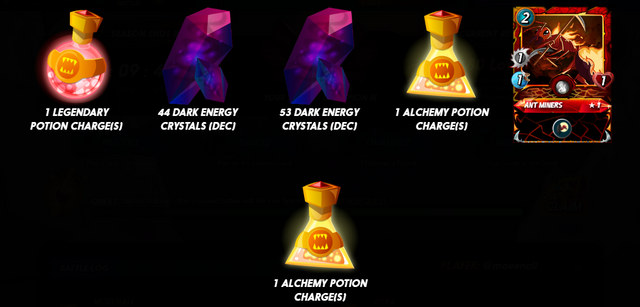 These are the rewards that i claimed today after completing a quest with fire splinter which includes 2 new reward cards the one is sandworm which is a neutral monster with a sneak ability that can be used in high mana battles with its powerful melee attack. And the 2nd card that i got in today's quest is Ant miner which is also a common card that belongs to fire family i think and has a great scavenging ability that would be cool in low mana battles.
Thanks For visiting my Blog
Best Regards @moeenali