Hello Splinterland warriors!
How are you guys i hope you will be fine and safe today i am here with new quest rewards that i got in today's quest after which was not awesome because i completed the quest in diamond 3 league and got only one flame monkey in the quest and DEC tokens and potions so let's talk about the flame monkey.
FLAME MONKEY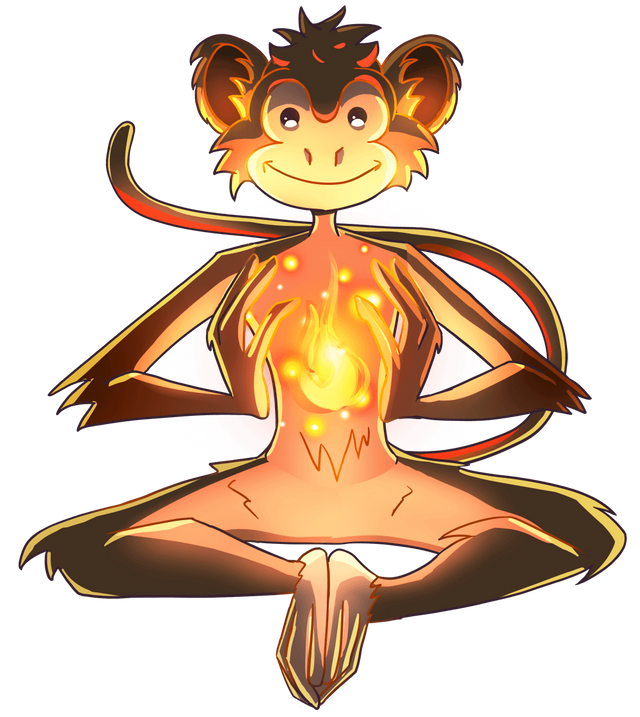 These large monkeys were bred for the Kobolds some two hundred years ago as a gift from the Gloridax. They are easy to train and can sustain incredibly high temperatures, but the Flame Monkey's greatest feature is its ability to make fire by rubbing its hands together rapidly.
src
Well Flame monkey is a common Fire monster which is a great monster with low mana and it has a great ability to repair at level 5. currently, i have upgraded this monster to level 5 for repairing ability that i can use in level 5 fire summoner. i already have some flame monkey in GOLD foil at level 3 that i got from daily quest reward but i upgraded this monster to level 5 in normal edition.
Quest Rewards
These are the quest rewards that i claimed after completing the quest with death splinter after a long time because i have only level 3 death summoner and some upgraded cards at level 3 so i am ignoring the death splinter just because of this reason. Well, these are the rewards that you can see i got only one card which is a flame monkey and some potions charges along with dark energy crystal tokens. That is enough for today see you tomorrow stay safe and blessed have a good night.
Thanks For visiting my Blog
Best Regards @moeenali