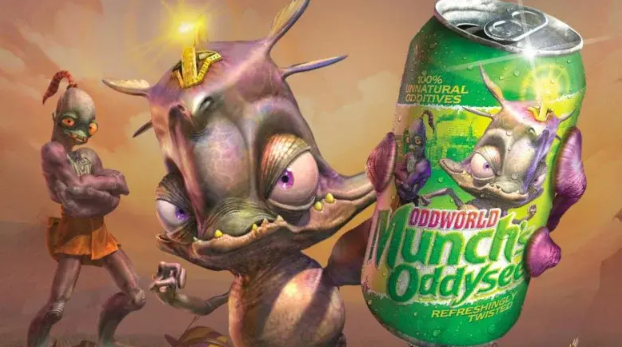 It is no more or less than 19 years since Oddworld received its third installment, Munch's Oddysee, with which the saga made the leap to platforms in three dimensions. By the time of its original release, Oddworld already had a number of fans around the world, and this play received rave reviews thanks to its proposed gameplay that mixed three-dimensional platforms with some well-thought-out puzzles.
The first thing I should highlight about Oddworld: Muchs'Oddysee on Nintendo Switch is that the version that the Nintendo hybrid receives is neither new nor exclusive. The video game that I have enjoyed is exactly the same port that in 2016 came to PC putting on the table different novelties from the original work.
This includes higher resolution in some cinematic scenes, a frame rate of 60 fps, improvements in the camera of the work, modeling in high definition, improvements in the quality of audio and sound effects and some options at the visual level. Beyond this, the version that I enjoy is exactly the same that was released in 2001.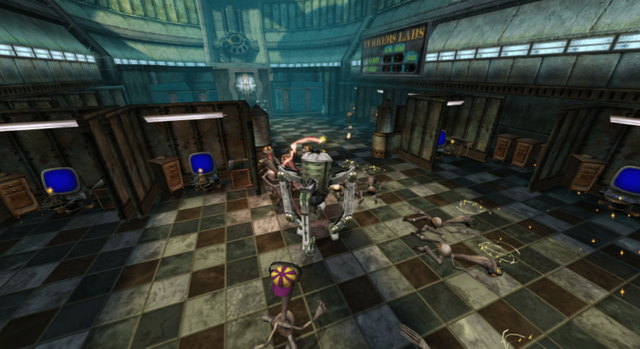 Oddworld: Munch's Oddysee includes several improvements over the original work specifically designed to avoid player frustration. Measurements include unlimited lives, a quick save system, and a camera that automatically locks onto targets. However, with playing a few hours we will realize that this is far from sufficient.
Control does not help at all and, many times, the platform becomes an ordeal because of the low precision we have of it. Any jump or advance that requires some precision becomes a challenge, not so much because of its difficulty, but because of the impossibility of satisfactorily controlling our protagonist.
For its part, the controls have not adapted well to Nintendo Switch and improvements to the camera are insufficient. Although we are free to move the camera, it is practically impossible to do so. The game asks us to jump with the B button while moving with the left stick, so that the right stick (which is the one that controls the camera) is practically inaccessible in moments of action. The camera enhancements, which include an automatic movement, are not enough either and sometimes it bothers more than it helps.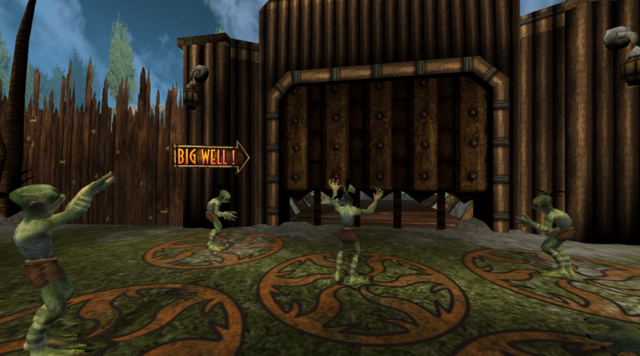 Oddworld: Munch's Oddysee has always been the most reviled game in the Oddworld franchise; and the truth is that it is on its own merits. This port to Nintendo Switch does nothing to reverse the situation and continues to carry a mediocre work to which the passage of the years has been especially bad.
With a highly upgradeable control, a very repetitive and unimaginative playable proposal and a technical aspect that does not bring anything new, Oddworld: Munch's Oddysee on Nintendo Switch becomes a quite expendable work. The mission of the game seems that it is not to succeed by its proposals but to complete the complete collection so that Nintendo Switch ends up having all the works of Oddworld in its catalog.