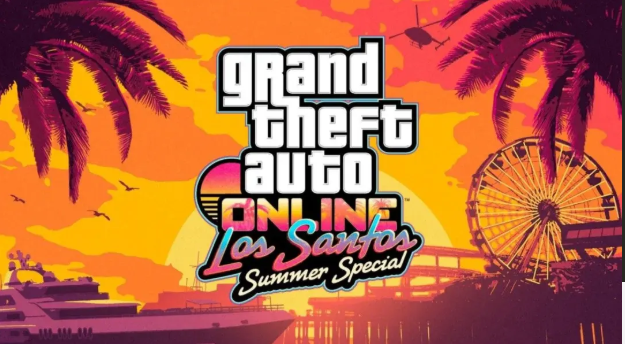 Rockstar was scheduled to detail today all the content that will be introduced to GTA Online at the summer event known as Los Santos Summer Special. Once again the update has not disappointed, as it includes a large amount of content. In addition, all these contents will be available in the game from today.
Also remember that GTA Online players who have connected their Prime Gaming accounts to Social Club can win the latest weekly bonus of GTA 200,000$ this week.
Next we are going to detail all the new additions that come to the game:
15 new vehicles
15 new vehicles are added to the game catalog, which can be purchased at different dealerships in the city. They have also confirmed that new customization options will arrive at the tuning stores throughout Los Santos.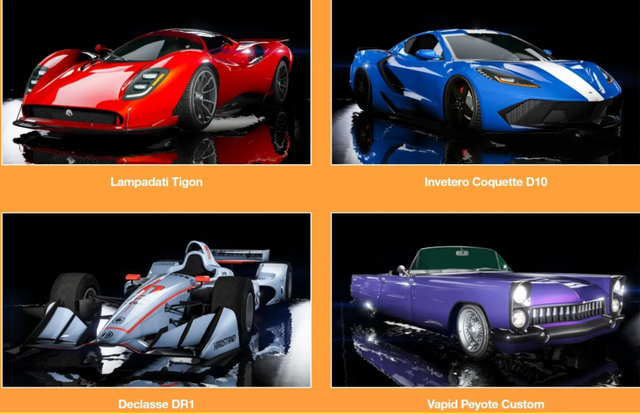 Lampadati Tigon
Invetero Coquette D10
Declasse DR1
Vapid Peyote Custom
Beating Dukes of Imponte
Albany Manana Custom
Personalized Classic Gauntlet Bravado
Declasse Yosemite Rancher
Canis Seminole Frontier
Bravado Youga Classic 4X4
Landstalker Dundreary XL
Benefactor Glendale Custom
BF Club
Maibatsu Penumbra FF
Benefactor BR8
6 new cooperative missions
Galaxy Superyacht owners can find six new cooperative missions ready to start from the bridge of their boat, or simply by calling the captain from their iFruit phone. Play solo or invite an Organization to back you up as you embark on nautical revenge.
9 new race tracks
Today's update introduces two new Open Wheel races and a new Open Wheel Race Series with nine new tracks to leave your skid marks on, from racing through the Land Act Dam to dodging turbines at RON Alternates Windfarm.
There are also some improvements to the Open Wheel racing game, including the ability to change the tire type and new visible indicators for tire wear and bodily harm. In addition, players who are driving in the opposite direction or do not move for a long time will be penalized.
Plus, get double rewards on all Rockstar-created races this week.
Race Creator
Packed with a host of tools at their disposal in the new Open Wheel Race Creator, adrenaline junkies can now design and create their own high-octane experiences with custom tracks.
Open Wheel Race Creator offers over 60 new accessories, including racetrack arches, pit stops, paddocks and more. Just be on the lookout for chunks of twisted chassis and loose wheels, some forks may be a bit too tight.
Business battles
When the notification of new Trade Battles arrives while drinking a cold Blêuter'd from the Diamond Casino and Resort, you will drop everything and go into action. These revamped competitions take place in new locations on the map and carry greatly increased rewards.
Head out to sea and stage a cooperative assault on an abandoned aircraft carrier before battling for the goods, or fight your way through one of several factories to reach the core and earn considerable loot. Bring your team to maximize your return on investment.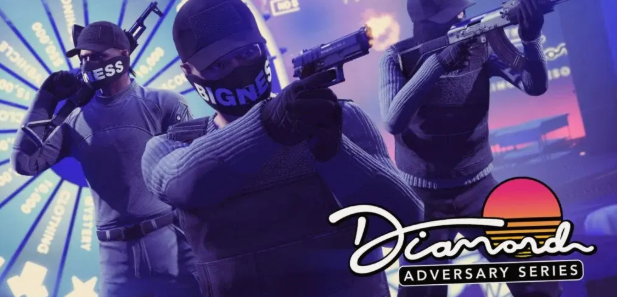 And from now until August 19, if you win a trade battle, you will get the Pink Dot Tech Skin, in addition to all the other rewards.
New arcade games
If you're looking for a simpler moment, we've got good news: from Liberty City, the classic arcade game QUB3D is coming to Arcades in Los Santos. Ax of Fury is also available, a test of strength designed to help you show your friends/exes/dejected parents how big, strong and cool you really are.
You will also be happy to know that Street Crimes: Gang Wars can now be played as a single player game against AI opponents. All games, both classic and contemporary, can be purchased from the Pixel Emporium on your Arcade laptop.
New collectibles and events
Famous movie executive Solomon Richards was recently mugged and is looking for someone to help him return his collection of famous movie accessories. Visit Solomon's office, then search for all 10 accessories for a special reward.
There are also numerous reports of retail drug sales taking place on the streets; You will have to watch out for any vehicle and activity that seems more suspicious than usual.
The summer season brings hundreds of new garments to stores throughout southern San Andreas and Blaine County, including leather jackets, tracksuits, shirts, masks, T-shirts and much more.
Game improvements and changes
Players can now return personal vehicles to storage through an option within the interaction menu.
Players can now own up to eight different properties.
Stepping on the gas before starting a race is no longer a viable strategy to get a speed boost. Instead, players can only get an initial boost by syncing pedal pressure once "Go" is displayed (or in the case of Open Wheel Races, when the countdown lights are removed).
Ordering a Pegasus vehicle is more convenient than ever as many additional spawn locations are added to reduce travel time to the closest available location.
Upon entering the Diamond Casino & Resort, bettors will now be told how long they will have to wait before spinning the Lucky Wheel again
I hope today that it is available in GTA Online, you take advantage of everything, if I find out something else I will tell you