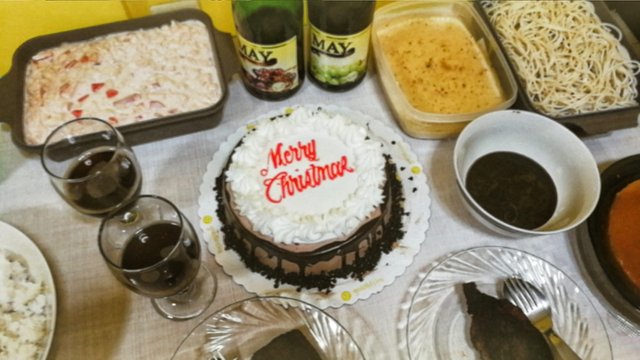 Food for the Noche Buena
As I've mentioned in my previous post, we were only two celebrating Christmas, Argine and I. It's my second Christmas away from home, and honestly, tears were about to stream out of my eyes. Not just me, but also my housemate, Argine Rose. Both of us are a foodie, so we decided to dress-up a little bit and have a feast for Noche Buena.
We decided to wear a dress and put a light make-up like fixing our eyebrows and applying lipstick. At exactly midnight, we heard several fireworks in the distance. We climbed in the cemented railings in our laundry area and watched the fireworks display in different locations. Our apartment is on the second floor of the building, that is, we can see the fireworks displays.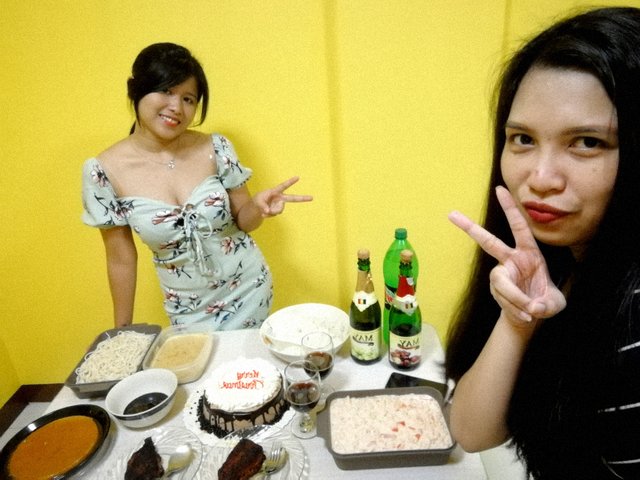 A mandatory selfie!
Instead of eating our Noche Buena at exactly midnight, we watched the fireworks display, and after that, we went to our room and fixed ourselves. With that, we started eating at 1:30 AM already. Before devouring the food, we had some pictorials. Of course, it's a must. We spent more than 10 minutes just the picture taking alone. Oh well.
For our Noche Buena, we had pork steak, macaroni salad, Leche flan, cake, carbonara, and two wines: red and white. For me, it's more than enough for two people, but I believe in myself and Argine that we can finish the food. Maybe not this time, but eventually it will be. Haha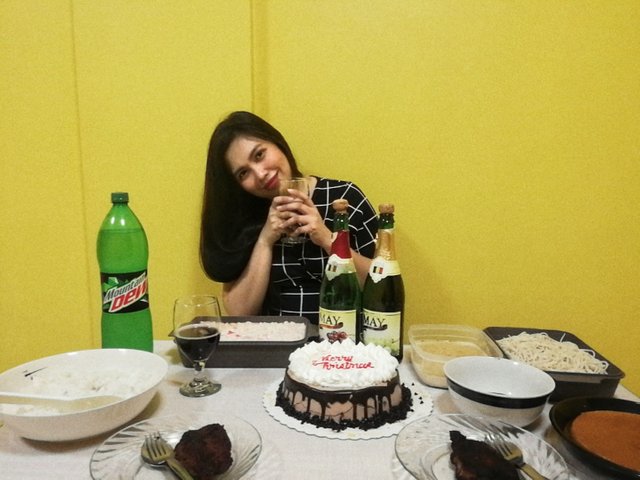 Awkwardly holding the wine glass. Haha
Because we were full, Argine was sleepy already. I told Argine that I'm not sleepy but before she entered our room, I fell asleep instantly.
I planned to wake up early and study for a bit, but (un)fortunately, I woke up at 1:00 PM. I had been slacking for a few days already since my mind was already on a Christmas break as early as December 21. With that, I dreamt of one of our instructors. In my dream, he asked me questions that I luckily answered correctly. Hahaha. That was my cue point. I need to study. However, the study didn't happen. I decided to have a break; It's Christmas day. Since I'm away from home, video call saved the day.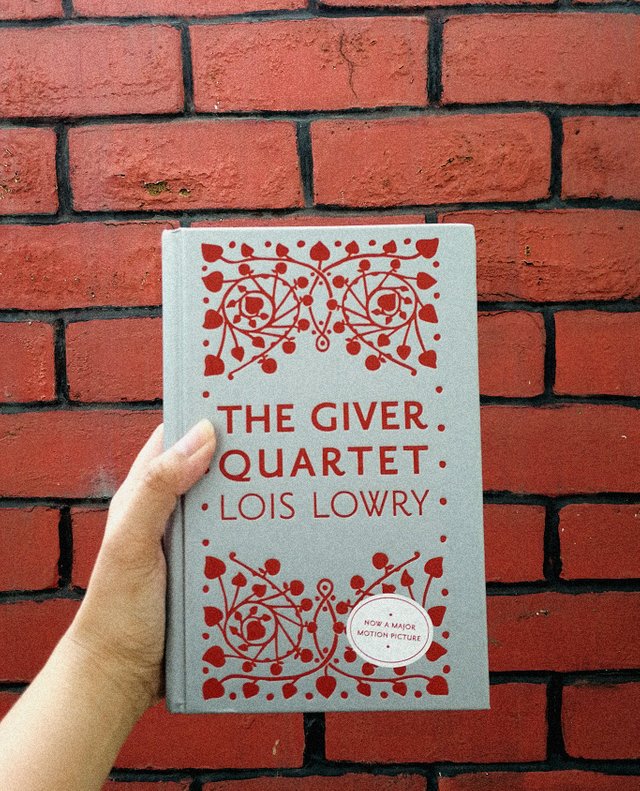 Christmas gift for myself.
Anyway, I gave myself a Christmas gift: a book. I bought The Giver Quarter book by Lois Lowry. I was so happy that I bought a book for myself after more than a year. My boyfriend encouraged me that I should buy one book or an art material every salary as a treat for myself. He knows that I love books and the arts.
The rest of the day, Argine and I lie in bed, read books, and sometimes, we talked. Christmas day was rather gloomy, a perfect mood setter to be in bed. But, it is also a great time to meditate and to be grateful for all the opportunities and blessings that we have received.
I want to thank @loloy2020, @fycee, and @olivia08 for always encouraging me to write and post when I have extra time. Highly appreciated!
Merry Christmas and happy holidays everyone!
K N E E L Y R A C