Posting regularly about my activities is a challenge that I barely overcome in the previous Diary Game season. My activities were all about work and eat. That's why I planned to make a weekly diary post. However, since September 2020 has ended, I decided to share with you what I've been up to for the last five days of September.
---
26 September 2020
---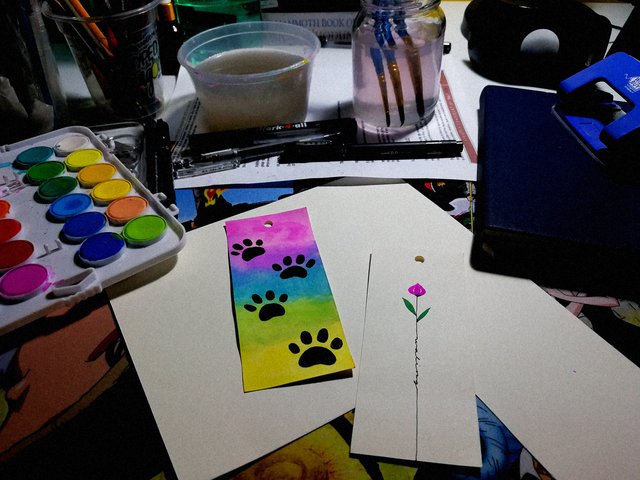 Painted Two Bookmarks for my Books
I kept on mentioning that I need to catch up on my reading backlogs. Unfortunately, as much as I want to be hungry again in reading, I've always ended up reading a few chapters only and then I'm done. It's not a good sign. If I continue being a couch potato, I will never complete the Goodreads Reading Challenge 2020. Hence, I decided to stay away from my phone and laptop for the whole weekend.
So, I grabbed by Heir of Fire book and started reading. From morning, lunch at noon, and then back to reading again until I can't read the words clearly because it was getting darker and darker. I stood up and prepare our dinner, and then back to reading again. My eyes got tired from the day and night reading. I was about to close the book when I realized I didn't have a bookmark.
I was feeling energetic knowing that it was almost nine in the evening at that time. So filled the two jars with water, grabbed my watercolor, and my brushes. I had cut my watercolor paper lengthwise and started painting. I made two bookmarks inspired by Pinterest.
The paper that I used was my recently bought paper, and I was disappointed with the quality given that it was 200gsm. I was looking for 300gsm but I can't find one. That's why I bought it instead. A decent thickness for watercolor painting but not decent enough to hold the water.
And that's how I ended my Saturday, just reading and then painting.
---
27 September 2020
---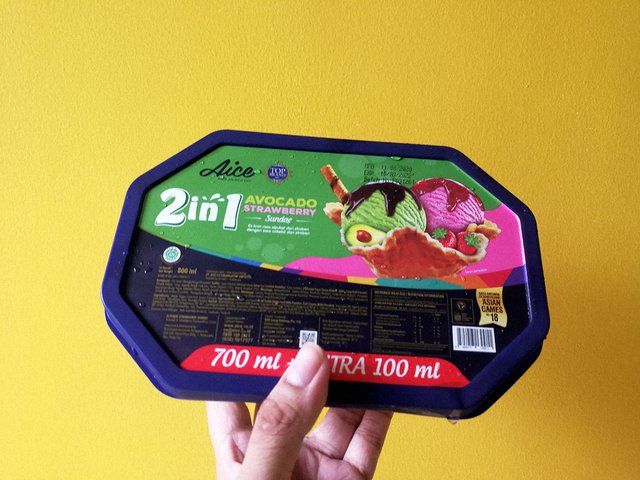 Bought my Fave Aice Ice Cream
We were supposed to buy groceries last Wednesday, however, we were all busy that we didn't have time to do so. We moved the grocery day to Sunday. So, Argine and I went to the mall in front of our apartment to buy groceries good for a week of consumption. We were supposed to eat first but I decided to do the groceries first. Because of that, I was so hungry while I was lining in the cashier.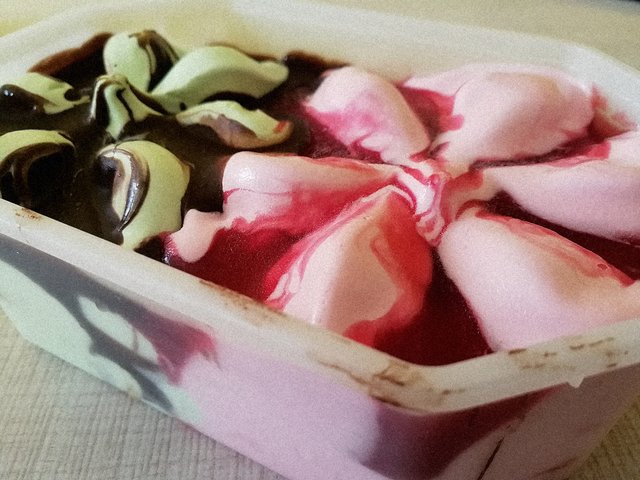 Avocado and Strawberry Flavor
After buying the essentials, we went to Julie's Bakeshop beside the mall and bought our favorites. As usual, I bought Ube Cheese de Sal and Ube Buchi. Ube overload! Then, the store beside our apartment building had an available stock of Aice 2n1 Avocado and Strawberry Ice Cream. We missed it and without hesitation, we bought one.
It was already past two in the afternoon that we had our lunch. After our lunch, I went back to reading again then prepared our dinner and back at reading again until I fell asleep.
---
28 September 2020
---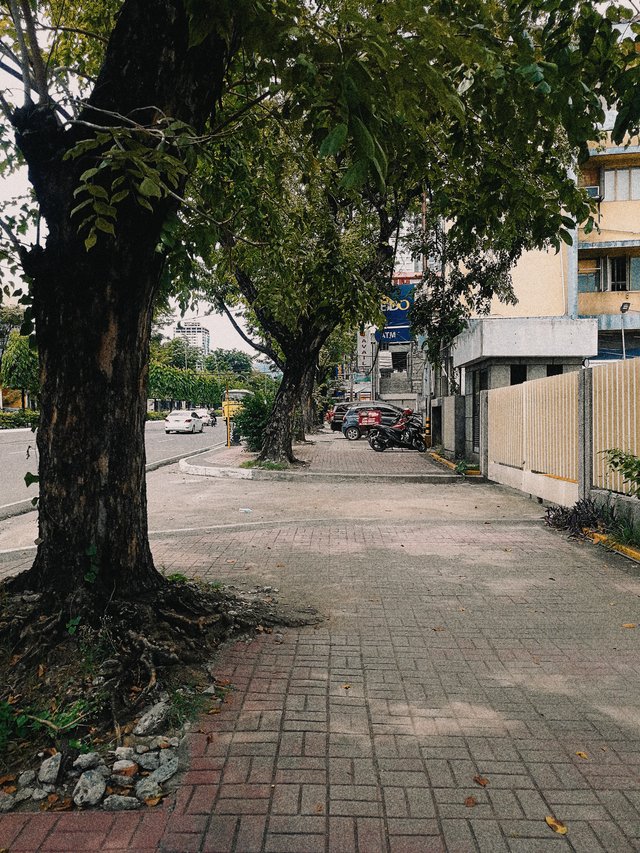 Walking Session from the Bank to the Mall
I woke up early and told my team leader that I'll be out for the whole day to settle my bank accounts. I needed to change the phone number registered both on my savings and checking account so I can go back to online banking again.
The process was very quick and the queueing was short but, the waiting time per account was very long that it took me almost two hours to be entertained. I was the fourth person in line, yet it felt like forever waiting to be called plus it was very cold inside the bank.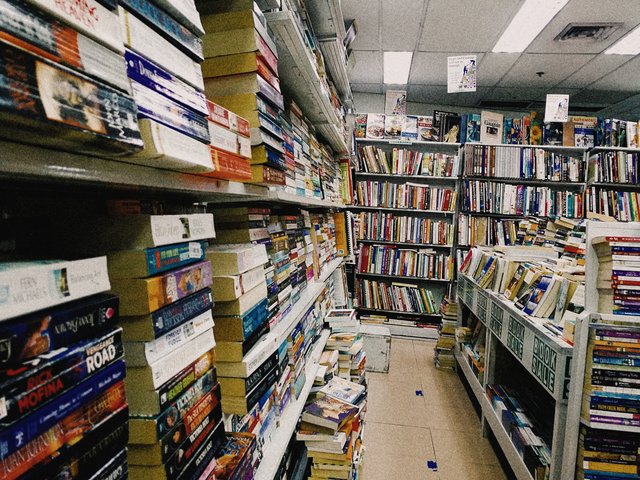 Books on sale in Books Sale
Then, I walked for almost 20 minutes from the bank to the nearby mall, Robinsons Fuente. I was supposed to eat my lunch there since it was already two in the afternoon. However, my feet led me to Book Sale, a bookstore loaded with books on sale. The staff asked me what book or author I was looking for, but I smiled and just say it's okay. I'll find it myself. I kept on looking, reading, scanning until I found one and then another one. I was close to buying the two but my eyes spotted something. When I opened it, it was a novel in poetry form. Now I have three books and was torn. I'm doomed. It took me several minutes and enough courage to put the two books back on the shelf. I immediately went to the cashier before my other handpicked the two books again.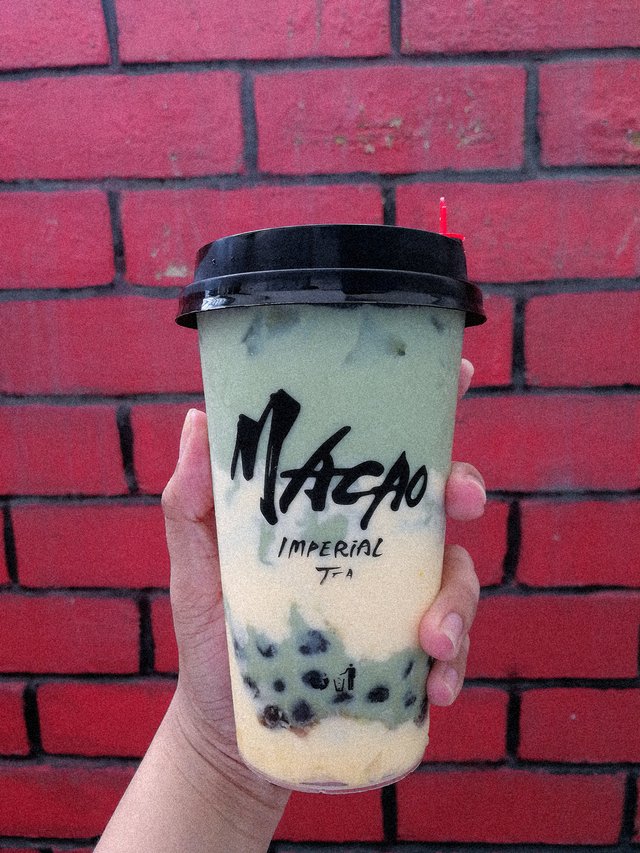 I went downstairs with a happy heart. And my eyes saw Macao Imperial. I've been eyeing this milk tea house for so long, and I think it was time for me to taste their milk tea. I was at the mall yet I was sweating so hard that the cashier offered me some tissue. I was puzzled for a minute and told her it's fine, and I have a hanky.
I went home and ate my lunch with my Creamcheese Matcha milk tea. Then, my best friend asked me to go out with her again at SM Seaside. While waiting, I went to the hardware and bought something. She bought a pair of classy and sleek sandals while I bought a USB cord Type C and a shrinkable insulator.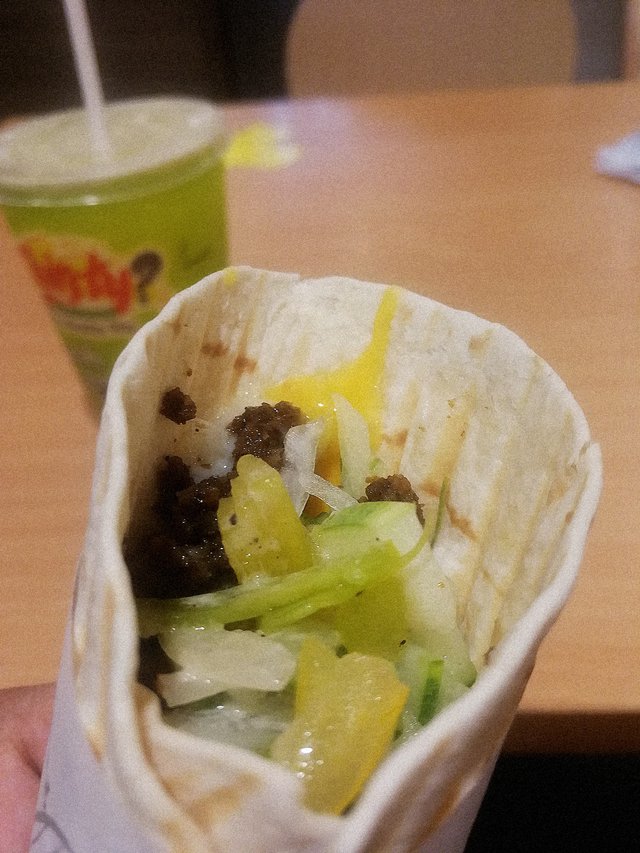 Shawarma from Turks and Lemonade from Thirsty
We ate in the food court. I ordered a Shawarma and then a lemonade. After dinner, we headed to the supermarket, so she can buy groceries. We bid goodbyes afterward.
---
29 September 2020
---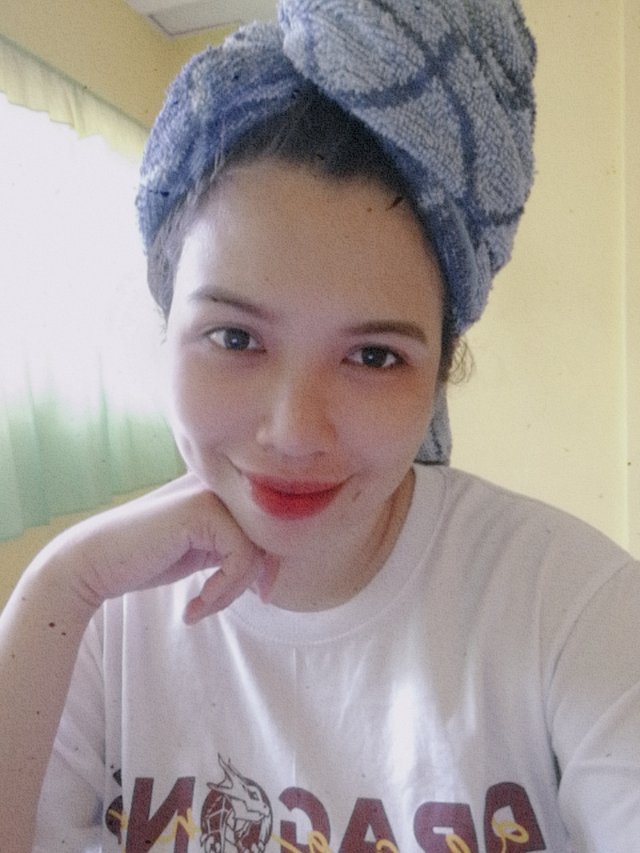 Took a Selfie with a Shirt Print: Dragons. Engineering students are referred as Dragons in our university.
Nothing special happened on this day nor having a relevant picture of what I'm going to share with you. On Monday, I didn't have a task because I went to the bank. My feet hurt when I woke up. I'm blaming the walking session. As I checked my step counter, it reached 10,000 steps, after six long months.
My task was relatable. I have known that I am into communications rather than electronics. My task was all about antennae. Compared to my previous task, this one has been easier to for me to catch up and I easily understand even the values and the graph. It was relatable, I must say.
---
30 September 2020
---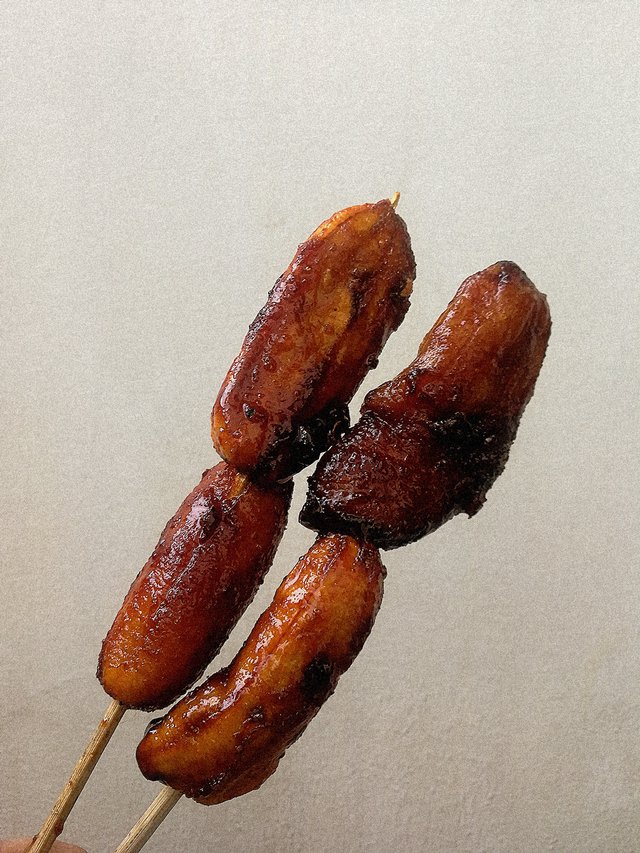 Banana Cue for our Afternoon Snack
Two highlights of this day, it's payday and it was my first time receiving a bonus after more than three years of working. In my previous two jobs, it was a research project funded by the government and there was no bonus for the whole period. So when I received a bonus because the company has recently celebrated its anniversary, I was very happy and inspired. I gave some to my mother, and I am planning to buy something for myself. Still thinking if I should buy boots from Primadonna that are on sale or should buy some books from the Book Sale store. As a mini-celebration, I ate two banana cue and paired it with soft drinks. While eating the banana cue, I was thinking of Turon and Ginanggang.
Additionally, I've been feeling down late but amid the struggles in life, God is always there to provide and to guide. Still happy and blessed!
• • •
Let's all hope that October will have good news that we can all celebrate together.

Keep safe!
• • •
Writing should be fun and healing.
Let's have some fun writing our open diary.
• • •
---
K N E E L Y R A C