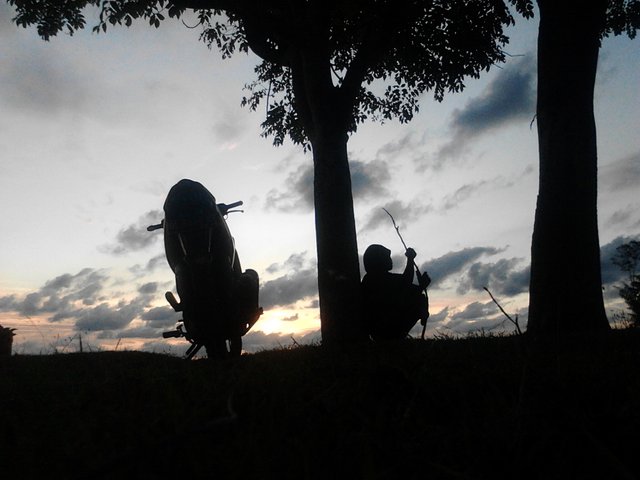 ---
I am a dusk admirer. Every afternoon I always hunt for the sunset, because there is a lot of beauty that is displayed when the seconds of the sun return to bed.
---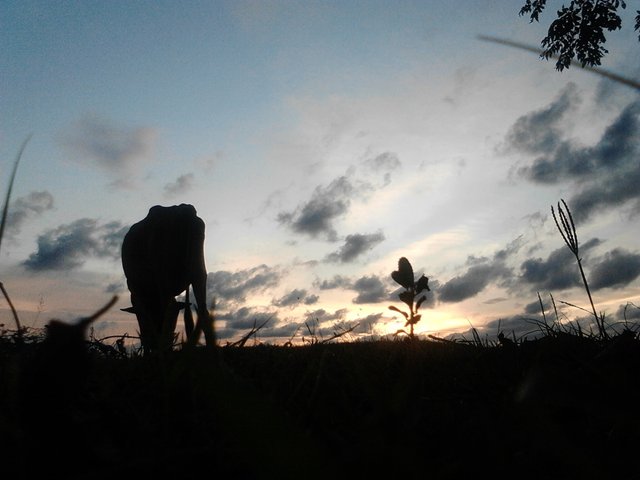 ---
I have been waiting at this place for a long time just to witness the attraction of the twilight in the western sky. I arrived here around 5 in the afternoon, and here a lot of herds of cows were eating grass. I saw one of the cows that was busy eating grass.
---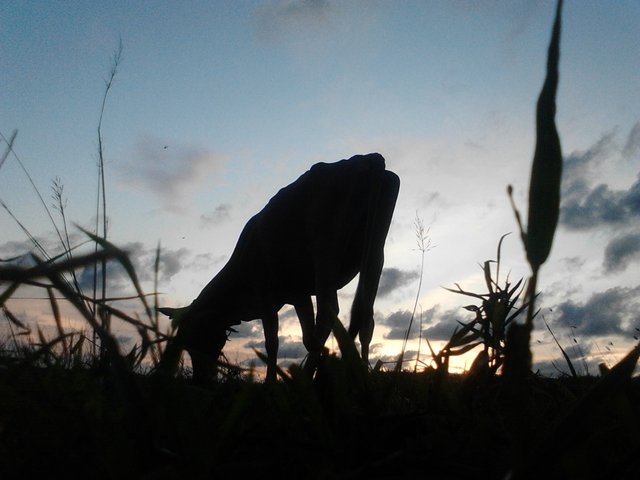 ---
Then I took my cellphone from inside my pants pocket, and aimed my camera at the cow enjoying the grass in the evening sun, playing its tail.
---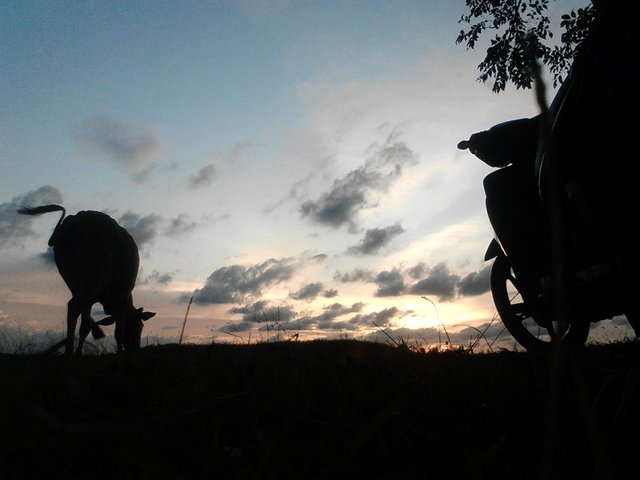 ---
It is getting darker, but I don't want to leave this place, because the scenery here is getting longer, more beautiful. I even found a variety of beautiful objects that appear in plain sight.

I did not waste this rare opportunity, and immediately took the picture from a different side.
---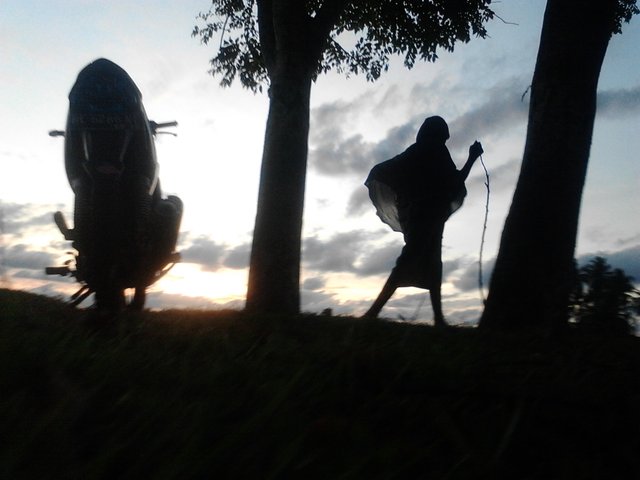 ---
** To get good quality images, such as. what I want, I have to adjust the light to the object that I will capture. For that I have to be patient in order to produce good photos. This is indeed an easy job, because it takes extra patience. But I am satisfied with the pictures I managed to snap today.**

When shooting, I have to get down, so that the image looks classy, ​​and it doesn't get boring if it takes a long time to pay attention.

In this place I also saw an old woman who was a cow herder who looked very tired because she had just been chasing her pet cow. This cowherd woman resting under a shady tree.
---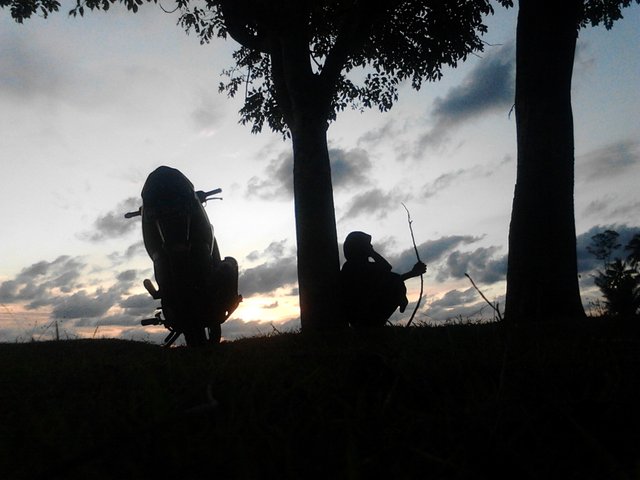 ---
This old Geurundong tree has been here for decades. The leaves are very shady, and beautiful. I only shot half of it, to suit the sunlight conditions, so that the image looks attractive.
---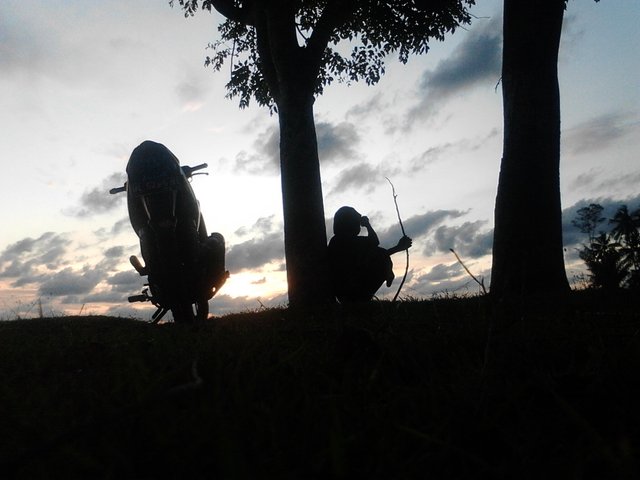 ---
Today I am very satisfied, because I managed to get the image I wanted. After checking the photos I had taken with my simple cellphone, I left this location.
---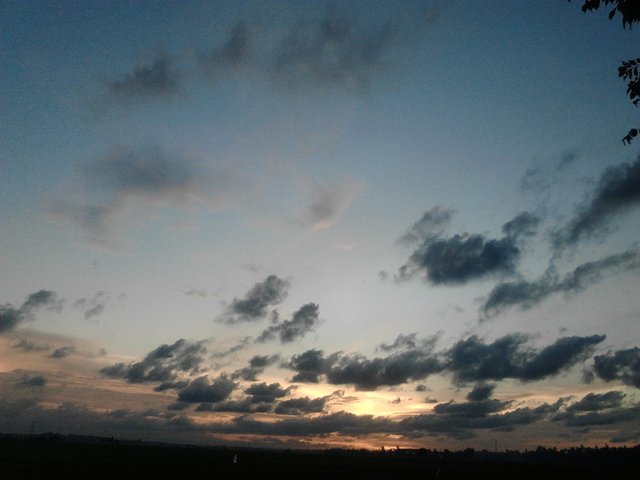 ---
I've shared an image I took today, and hope you like it.

Thank you for seeing the photos I shared.

Note: All the images I have shared are mine.

Camera type: Oppo

Photographer: @midiagam

Location: Paddy field || PBI soccer field

See you again

By @midiagam