So I went up early even it is currently cold. It was before 5am, but what I did is just sit down sipping with a hot cup of coffee that will wake me up to do my chores. I proceeded to cook our breakfast. It was a lot since we're more than 10 in the house. I ate my breakfast too, then took a break for awhile opening my Facebook account, and also search out funny pictures and videos.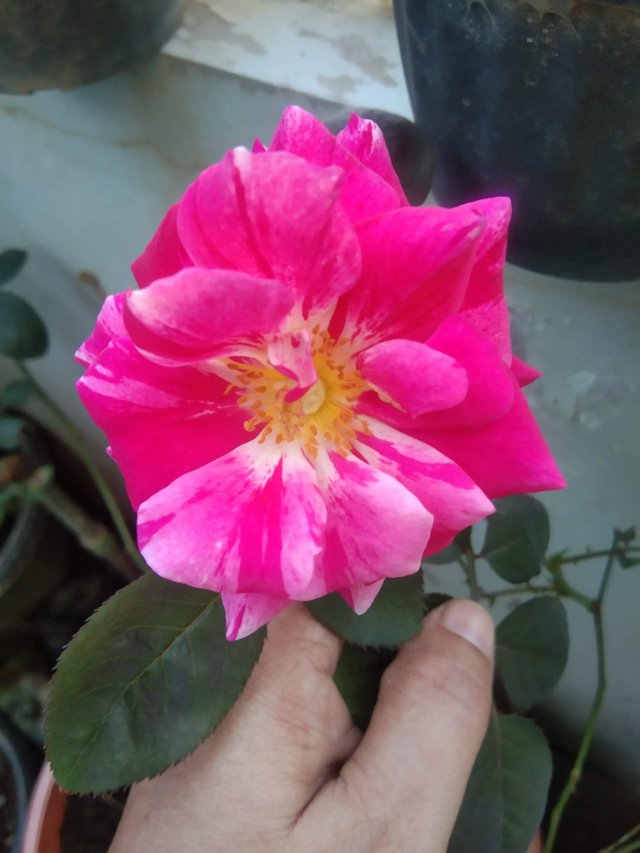 After my breakfast, I went to my garden as they light up my day. That flower above is just one of them, and it made me smile. Of course, I watered them because there's no rain for days despite the cloudy weather.
I prepared my clothes as I am going to wash them. Not just my clothes but some from my family. I used washing machine, but I also washed other clothes manually.
I am done with my laundry before lunch, and I am starving so I took a snack before cooking our lunch.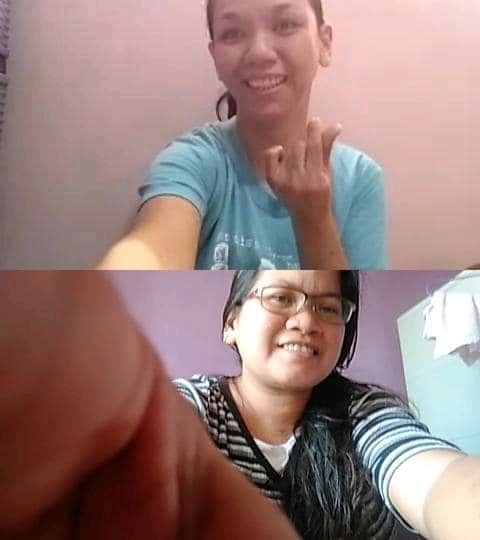 Had my lunch passed 12 noon, and I took a nap after that. At 2pm, I called my dear student, and I taught her some lessons as shown in the picture above. As I have l said on my recent re-introduction post, I teach deaf people in sign language.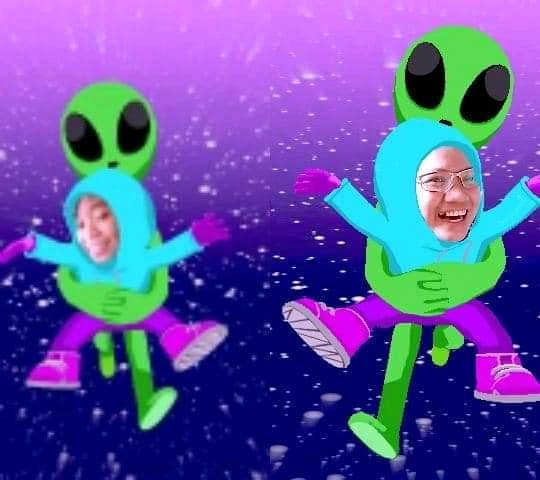 Then another student of mine called. I taught her some lessons too, and of course, it is a fun habit to play with those kind of stuff on Messenger, that picture above.
I took some rest again after teaching my deaf student, then I decided what to cook for dinner. That one at the picture below.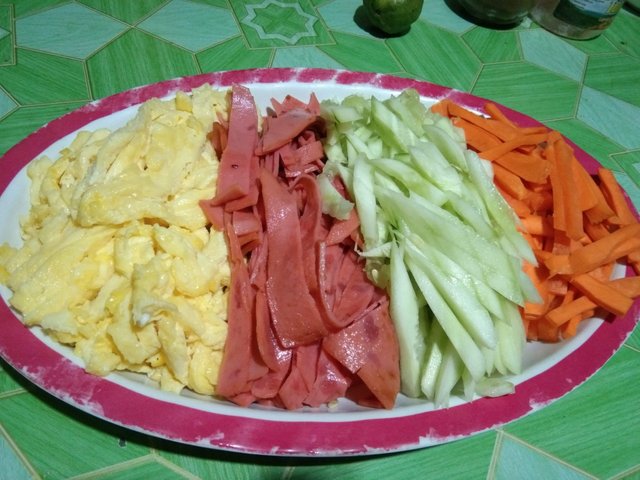 I don't know what is this called but I tried out with these ingredients:
sea weeds
rice
scrambled eggs
ham
cucumber
carrots
Spread out the rice, ham, and egg on the sea weed. Roll, and slice carefully. Then insert the cucumber and carrot sticks.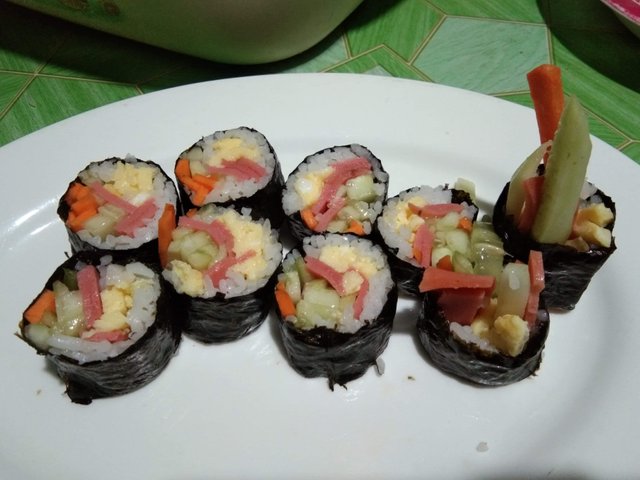 Then it's time to serve! Just with this meal, I feel solved.
So that's how my day was! Hope you enjoyed my journey today even just at home!