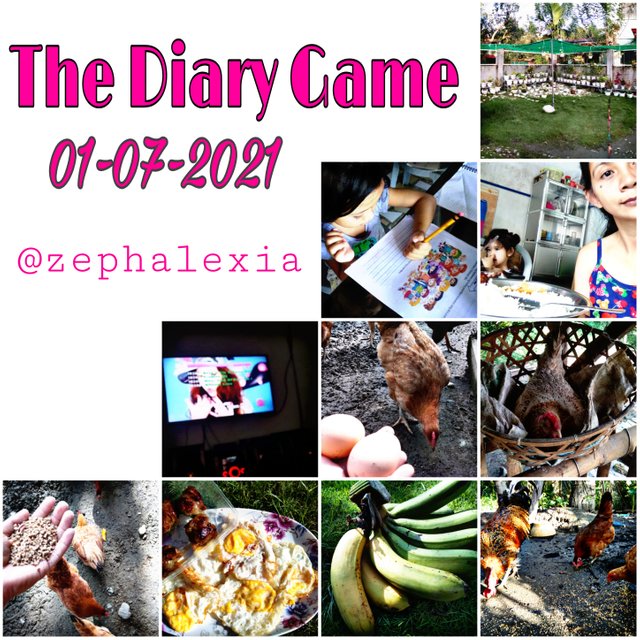 Howdy Steemians!!! How are you all doing? This is going to be my first participation on thediarygame. I hope i did it correctly and and it will be counted hehe..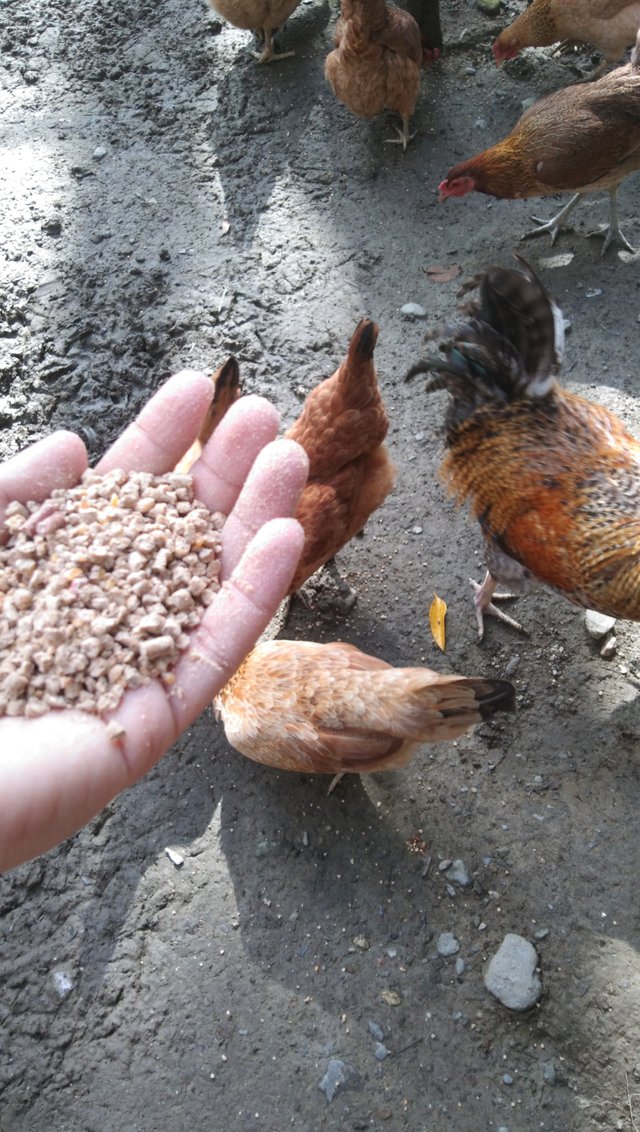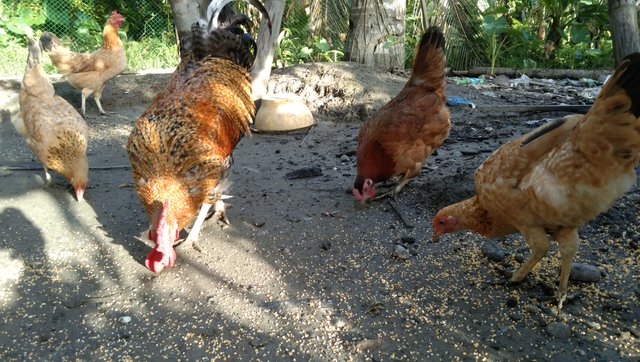 My day starts early always , today i had the chance to feed the chickens. We have like i think 15 to 20 of them, we are grateful for them because of eggs we are getting from them too. Some of these chickens were gifts , some really started from eggs.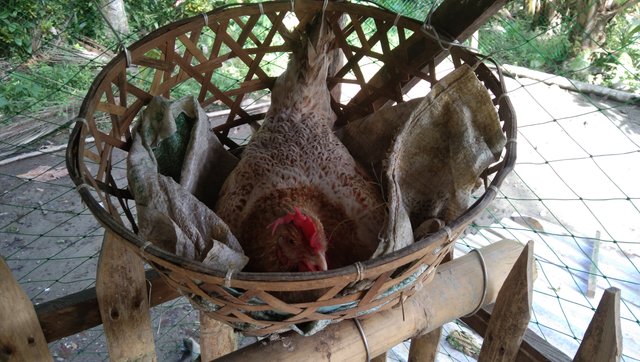 The mother hen laying eggs and giving warmth to those already in the egg holder. I am always worried of getting close to mother chickens coz they are kinda strict hahah, probably they always wanted to protect their eggs and chicks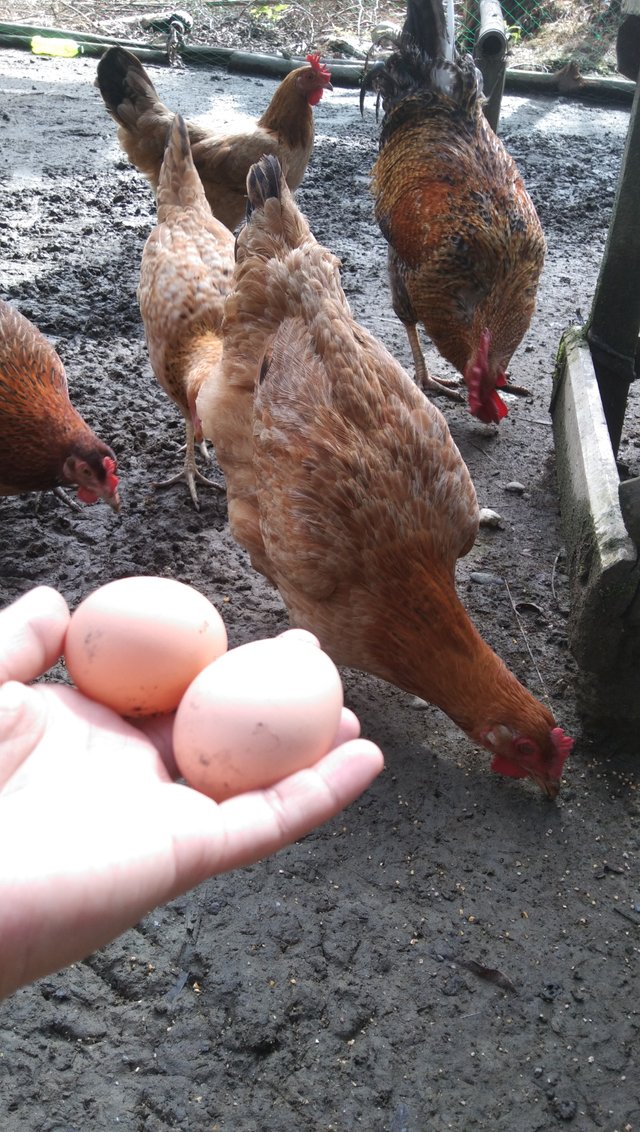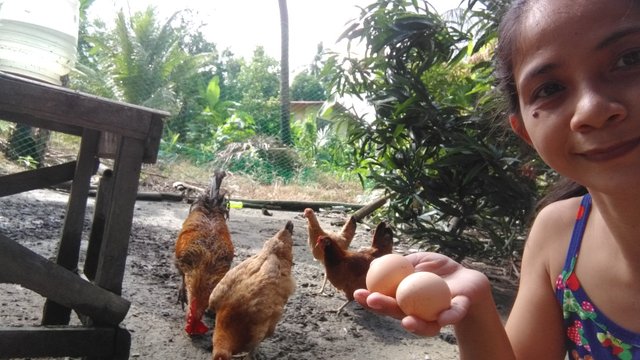 That's me ! Feeling very happy to always pick fresh eggs. I always get the orangy brownish colored ones as they are the ones can be cooked then the whiter ones are left with mother hens..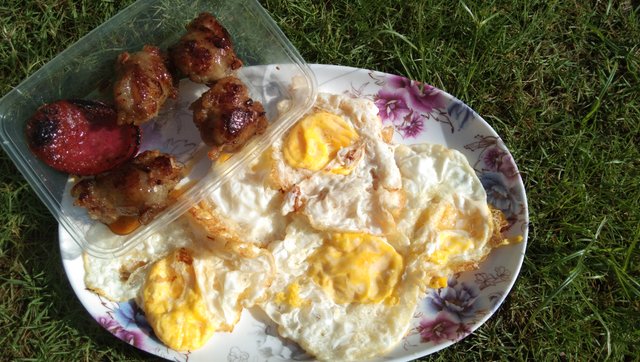 After gettings eggs i cooked breakfast, those native eggs plus longganisa , a filipino food that is like a wrapped pork with flavors of garlic and sugar. They're best pairrd with fried rice and we call it "longsilog" = longganisa+sinangag(fried rice)+itlog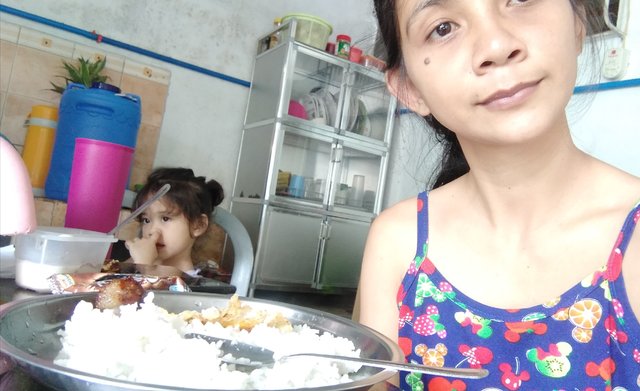 Eating breakfast with my little ones. I am always the last one to eat because i still guide my toddlers during eating time.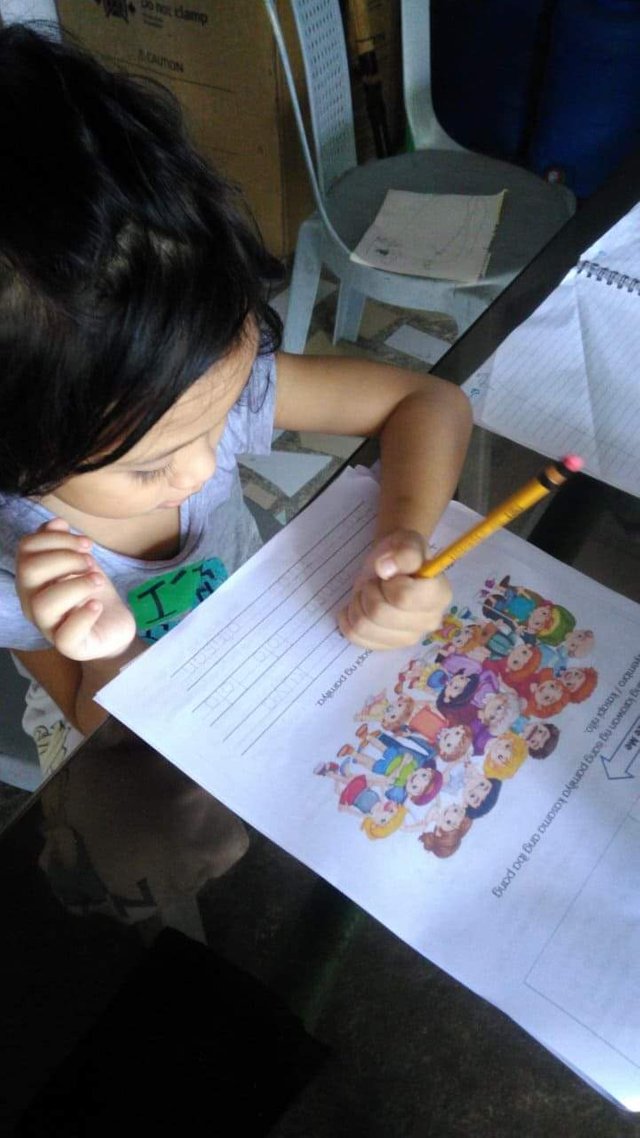 After eating and cleaning and my 5 year old did our module time for her homeschool. She's in kindergarten and still learning to write .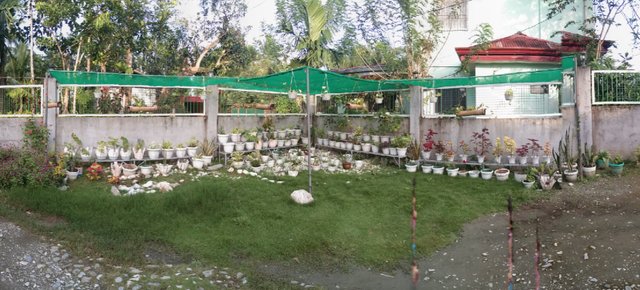 Later that afternoon , i checked mom's garden and other plants, for some maybe dead leaves and some plant eating insects.. i cannot count all of her plants, there's too many of them , LOL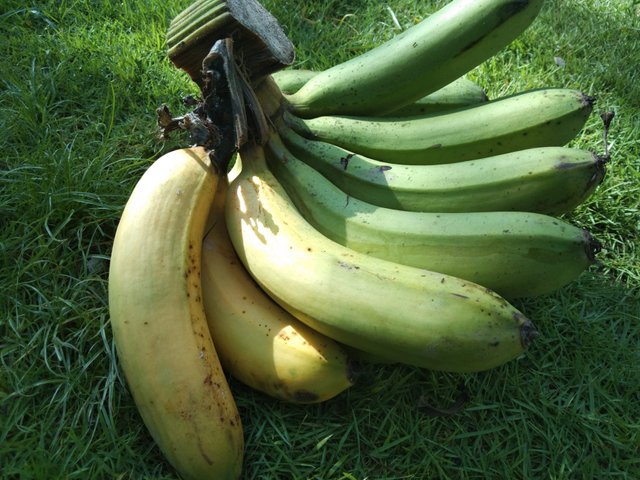 Then my papa picked this fresh bananas from our backyard for our mirienda, i think we call this saging pangkasalan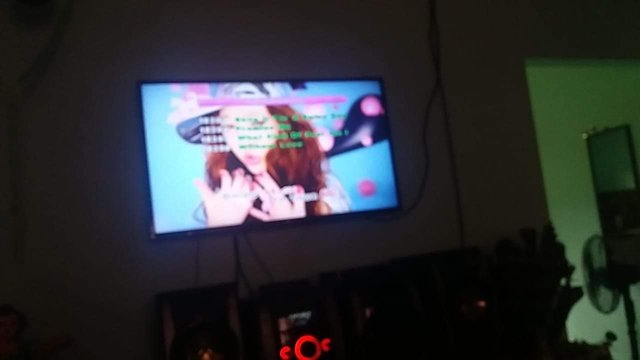 Later that night after all cookings and washing dishes we had videoke time, it was so fun to have music as our bonding moment .
That's it for today , my very first post for the diary game . Thanks to @steemitblog @steemcurator01 , @steemcurator02 @steemcurator08 for this challenge and for the support too as well as for @anroja. More powers to all of us.
'Til my next blog...