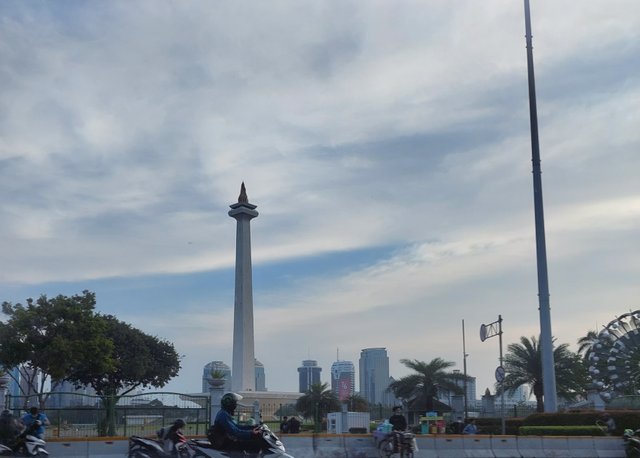 Hello, friends!
Last week i had a training in other office building and when i went home after the training, i passed through monas, a national monument, which built on where our independence declared. I saw it was beautiful with the cloudy sky so i would like to share it with you
Here how it looked like
It was taken with my samsung A52 camera.
Hope you like it :) and see you!