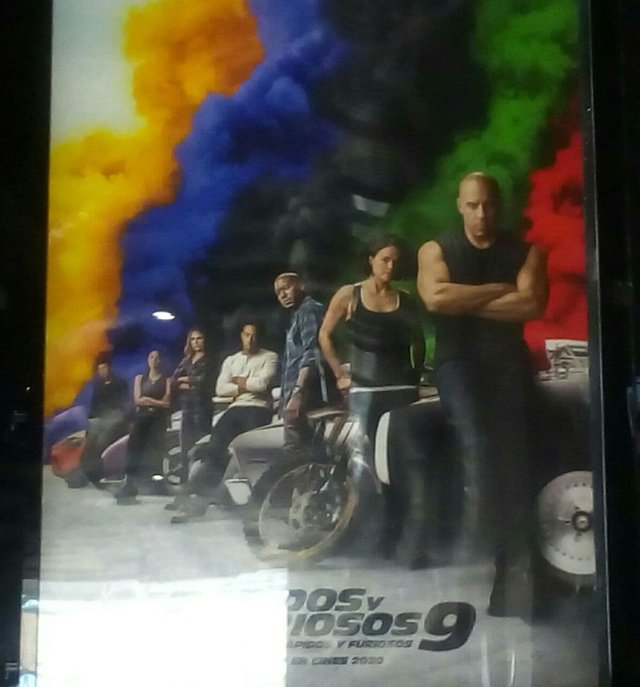 Las salas de cine abren sus puertas con restricciones, ahora podemos ver películas como esta, pura acción y personajes conocidos.
Movie theaters open their doors with restrictions, now we can see movies like this, pure action and well-known characters.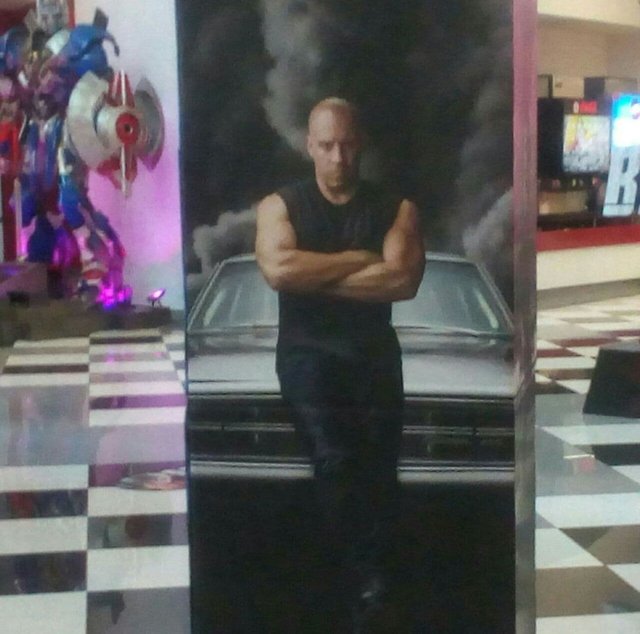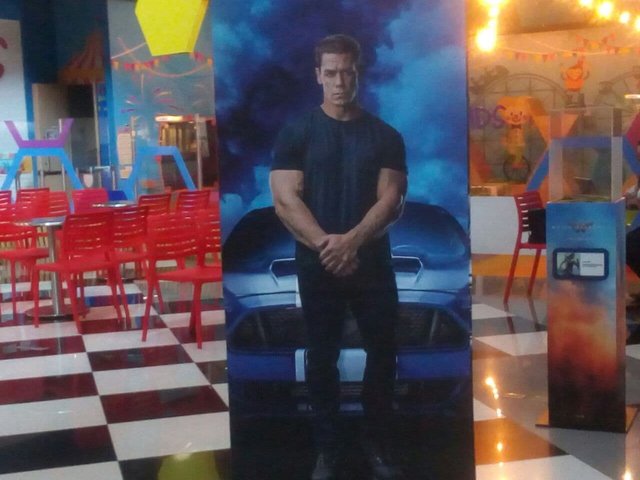 Veo a mucha gente acercándose para mirar la cartelera y también a algunas mujeres acercándose para ver los músculos de estos dos hombres, deberían mirar mis músculos, trabajo demasiado para aumentarlos, ja, ja, ja, bueno yo no estoy en la cartelera.
I see a lot of people approaching to look at the billboard and also some women approaching to see the muscles of these two men, they should look at my muscles, I work too hard to increase them, ha ha ha, well I'm not on the billboard .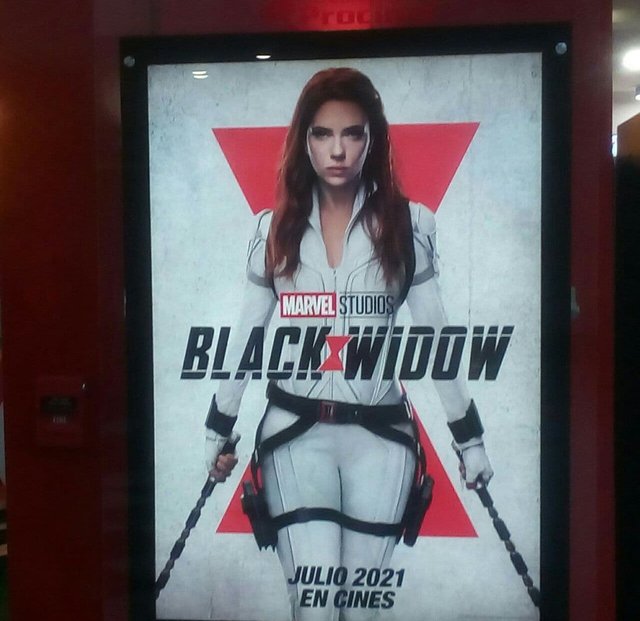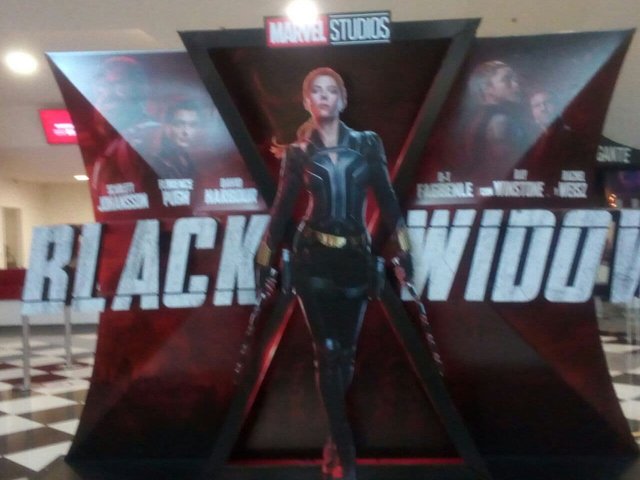 Esta hermosa mujer es demasiado vieja y muy bien conservada, actualmente películas de este tipo comienzan diciendo ... he vivido muchas vidas, entonces son viejas, viejas pero muy bien conservadas, son hermosas mujeres mayores, bastante ágiles y muy peligrosas :)
This beautiful woman is too old and very well preserved, currently films of this type begin by saying ... I have lived many lives, so they are old, old but very well preserved, they are beautiful older women, quite agile and very dangerous :)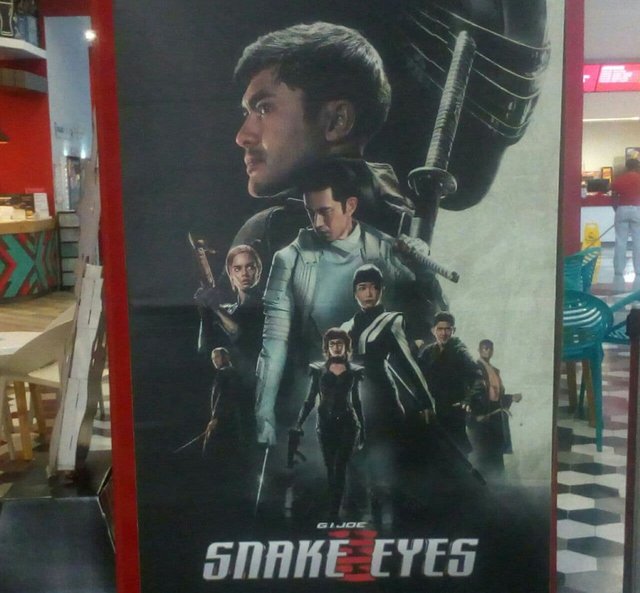 Me encanta esta película, es un tema que nos involucra desde el principio, lo único es que la gente se queda más en el aire que en el suelo, todo contra la gravedad, supongo que los que levantan a estas personas acaban muy cansados :)
I love this movie, it is a subject that involves us from the beginning, the only thing is that people stay more in the air than on the ground, all against gravity, I guess those who lift these people end up very tired :)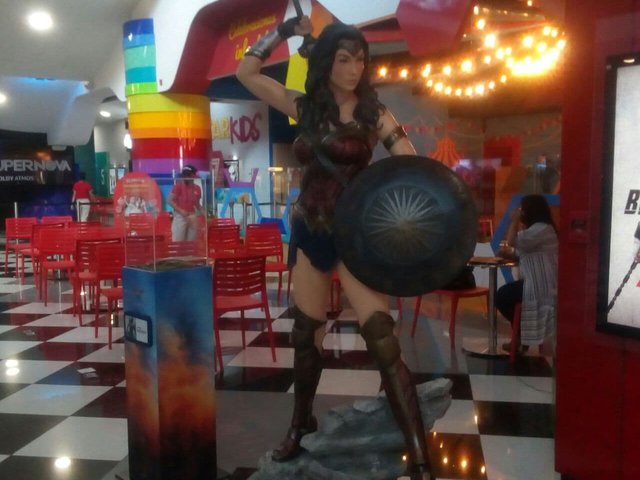 La mujer maravilla ha vivido muchas vidas , significa que es una anciana , pero ese rostro no revela su edad , no me atrevería a decir cuantos años tiene ja,ja,ja, mejor no sigo con esto , algunas personas podrían molestarse .....Feliz sábado y sonríe .
Wonder woman has lived many lives, it means that she is an old woman, but that face does not reveal her age, I would not dare to say how old she is ha ha ha, I better not continue with this, some people can get angry... Happy Saturday ,and i hope you smile.