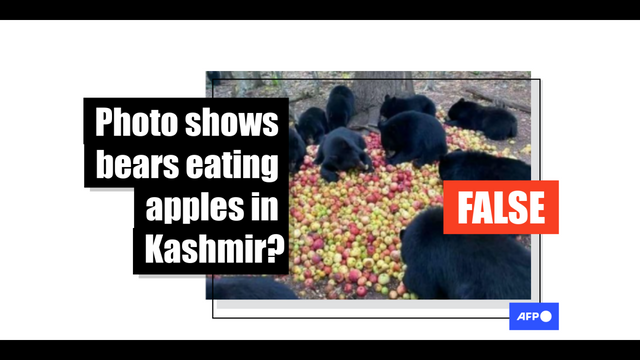 A photo of black bear cubs eating apples under a tree has been shared hundreds of times on multiple posts on Facebook and Twitter alongside a claim that the photo was taken in the disputed region of Kashmir. The claim is false; the photo actually shows cubs at the Kilham Bear Center in New Hampshire, US.
The photo was shared here on Facebook on September 30, 2020.
The photo caption reads: "#viral #Bears eating apples somewhere in kashmir."
Shared On DLIKE
---