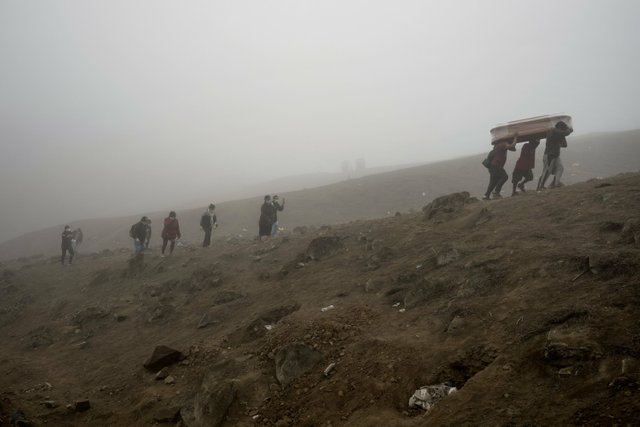 The cemetery on a remote hill outside Peru's teeming capital does not have granite tombstones, a green lawn or even paved roads.
The dead from coronavirus here are buried on a hill filled only with dirt.
As the number of COVID-19 deaths in Peru rapidly mounts – becoming an epicenter for the virus outbreak in Latin America – the Virgen de Lourdes cemetery has become a monument to the pandemic's devastating toll among the poor.
Shared On DLIKE
---